Hello Nasty (1998), the fifth studio album by seminal New York hip hop trio the Beastie Boys and their first collaboration with scratch champion Mix Master Mike, broadened the outfit's musical palette while retaining their trademark raw energy and off-kilter wit. Hong Kong artist Catherine Grossrieder, AKA Cath Love, whose work is influenced by hip hop's graffiti culture, explains how the record changed her life.
Back in December 1995, I was 11 years old and going to Switzerland for Christmas, and I heard the track I Got 5 on It by hip hop duo Luniz on the Cathay Pacific top 40 playlist. I was like, "Damn, this is a scorcher – and it's on Cathay!" I later picked up the album and was taken aback – it's pretty potty-mouthed. I don't think I let my mum listen to it.
That album paved the way for me to listen to more rap, but not much of it really moved me. Even before my 12th birthday, I had heard the most foul-mouthed, explicit stuff. A couple of years later I was ready for something a little more fun and not just songs about guys waving guns around.
Three generations of Hong Kong women artists feature in show
I was 14 when Hello Nasty came out and I thought, "What the hell is this? I need to know more about it." The whole package really affected me: the music, the funny videos, the hilarious rhymes. Every single track was a burner. It was uplifting and playful – I think that's why it connected with me. The Beastie Boys almost fashioned their career as a cartoon series – each of their albums is different. Hello Nasty is more space oriented and it has Mix Master Mike on it, so there's more scratching. I think it's the most playful album they ever made.
I instantly became a diehard Beastie Boys fan and went back to check out their earlier music. The album changed the way I dressed, and inspired me to read up on hip hop culture, leading me to discover old-school rap icons such as the Sugarhill Gang and Grandmaster Flash. The Beastie Boys talked about the history of hip hop, and that made me explore it.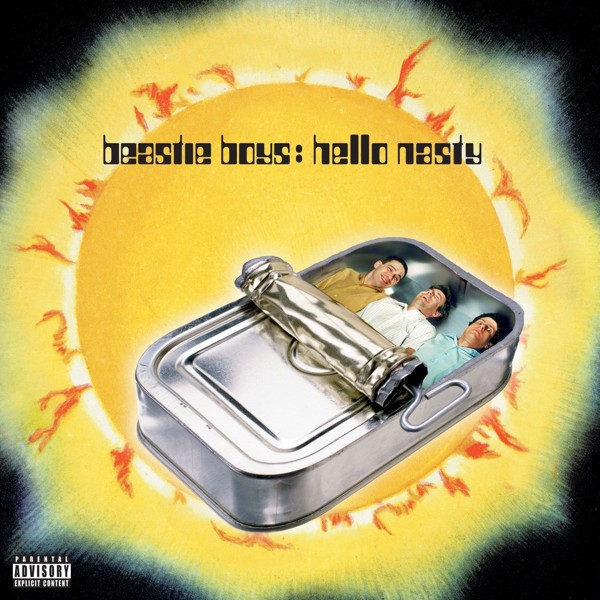 It also led me to further explore other artists on the album, such as Biz Markie and Money Mark. And through Mix Master Mike I became interested in scratching as a form of music production, a really different way of making music. At school, a lot of people didn't understand it, and I had a lot of explaining and defending to do.
Another thing I love about the Beastie Boys is their journey. They're like the Forrest Gump of hip hop – they were present for every milestone of rap's formative years. And their musical palette is a little wider than most hip hop acts.
I still listen to Hello Nasty. A lot of music from the 1990s hasn't aged well, but this album is timeless. It could have been made today.