Agnès Varda was working as a photo­grapher when she shot her debut film, La Pointe Courte, in 1954, and a shutterbug's careful eye for detail is evident throughout. Varda, shooting in black and white, is as interested in the grain of the wood and the lapping movement of the waves as she is in the two storylines that occur in the small fishing village of the film's name.
Such stylistic innovations garnered Varda, who had no training in filmmaking, attention from Parisian intellectuals, but it did not help her enter the staid French film industry of the early 1950s, which ran on a strict apprenticeship system.
La Pointe Courte quickly grew in importance and became known as the film that predicted the French New Wave, which began a few years later. At 30, Varda – who was born in 1928 – was already being referred to as "the grandmother of the New Wave".
Even if you discount La Pointe Courte's historical importance, it's still a thing of beauty. There are two major complimentary but separate threads to the story. The first centres on an unhappily married couple. The man, played by Philippe Noiret in his first film role, brings his wife (Silvia Monfort) back to the village of his birth, to try and help her understand him. Their conversations develop into existential ruminations on what it means to be in love.
The other story is about the inhabitants of the village. The locals' shellfish catches have been deemed contaminated by officials and they are wondering if they are being set up by business competitors.
Meanwhile, a young man is fighting for his right to court his neighbour's 16-year-old daughter, and a little boy is sick.
Varda has said that she modelled the structure of La Pointe Courte on William Faulkner's 1939 novel The Wild Palms, which cut between a story of two lovers and a tale of escaped convicts. Like Faulkner, Varda keeps the stories relatively separate. This dramatic device, she has noted, was an experiment in telling a film story in an innovative manner. According to Varda, the lovers represent the personal side of our lives while the villagers illustrate the social aspects.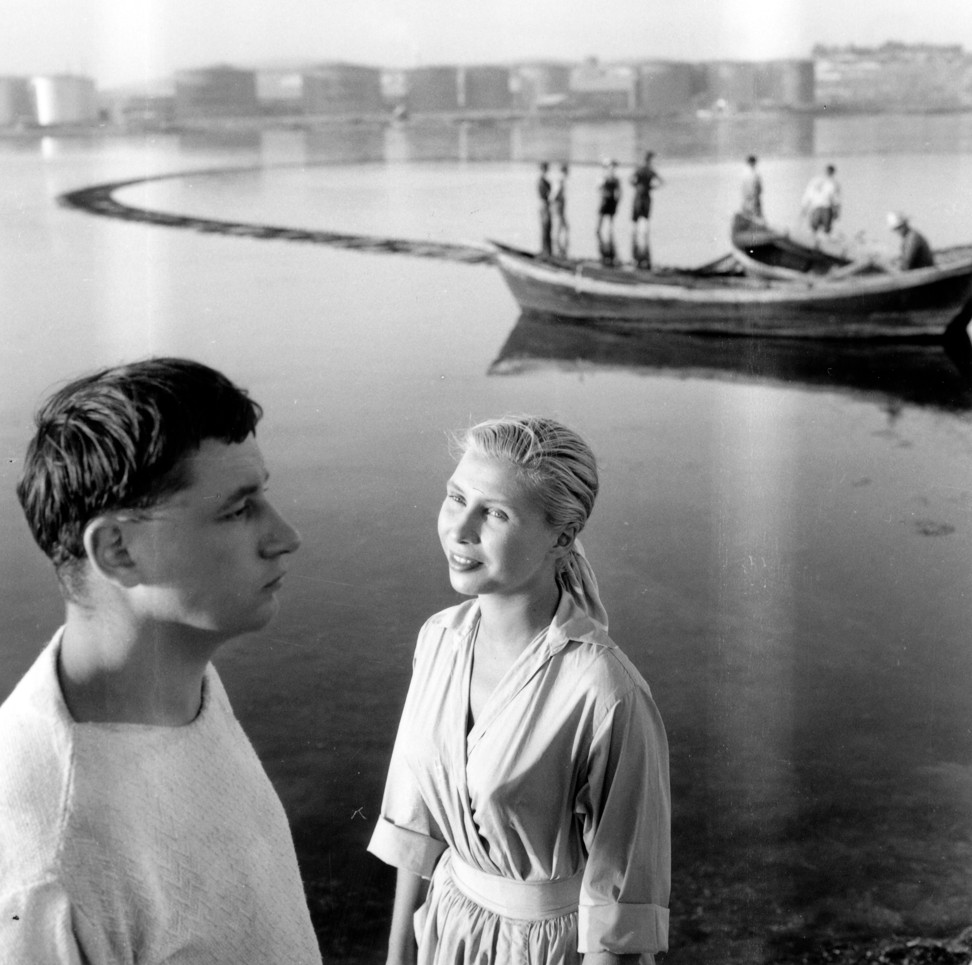 La Pointe Courte is the fishing quarter of Sète, a city in the southeast of France, and in the film, Varda used its inhabitants as actors, in the manner of Italian neorealism. She had originally visited La Pointe Courte to take photographs for a friend and had become intrigued by the residents' stories. Every 10 years since the film's release, Varda has reportedly returned to screen the film for the amateur cast.
La Pointe Courte will be screened on Wednesday and June 16 at Broadway Cinematheque, in Yau Ma Tei, as part of Le French May's Tribute to Agnès Varda programme.