On the streets and on social media, Malaysians are basking in the afterglow of a peaceful, democratic and totally unexpected regime change. On May 9, the United Malays National Organisation (Umno), the scandal-tainted party that had ruled Malaysia in coalition since independence, in 1957, was voted out.
For some, however, the jubilation is tempered by shadows from the past, particularly those cast by 92-year-old Mahathir Mohamad, who donned the mantle of a benign leader, stepped back into the ring and won.
"I am extremely sad that we had to do this with Mahathir," says Marion D'Cruz, co-founder of Five Arts Centre, a bastion of Kuala Lumpur's independent arts scene since 1984. "Some of us remember the lives he destroyed when he was prime minister before."
Before he quit Umno in 2016, and before he formed an alliance with reform-minded Anwar Ibrahim (the erstwhile protégé he had thrown into jail in 1998) in May, Mahathir was remembered as a ruthless, authoritarian prime minister under whose 1981 to 2003 rule opponents were jailed and tortured. Now, however, he is seen as the lesser of two evils, D'Cruz having preferred Mahathir to the incumbent, Najib Razak, going into the election.
"This particular vote is about what's happened in the past four to five years: the stealing, the corruption, the murders, the police custodies. All that had to end," she says, referring to the theft of at least US$3.5 billion from the 1Malaysia Development Berhad (1MBD) state investment fund, the 2006 conspiratorial murder of a Mongolian model linked to a former associate of Najib, the frequent use of anti-sedition laws to silence critics, and widespread cronyism.
Malaysian artists used to be among Mahathir's fiercest critics. In the performance art piece Lalang (1994), for example, artist and activist Wong Hoy Cheong put on a gas mask and sprayed weedkiller on a patch of a native grass of that name. It was a reminder of Operation Lalang and the brutal police suppression of opponents of the government in 1987, during Mahathir's first tenure.
In 1998, Shahnon Ahmad – a national literary laureate – wrote a 240-page satire called Shit that compares Malaysia to the state of constipation caused by a large piece of excre­ment, in this case named PM. In the same year, a group of artists, academics and activists formed Artis Pro Activ, a collective that produced theatre programmes, exhibitions and other activities that demanded freedom of expression.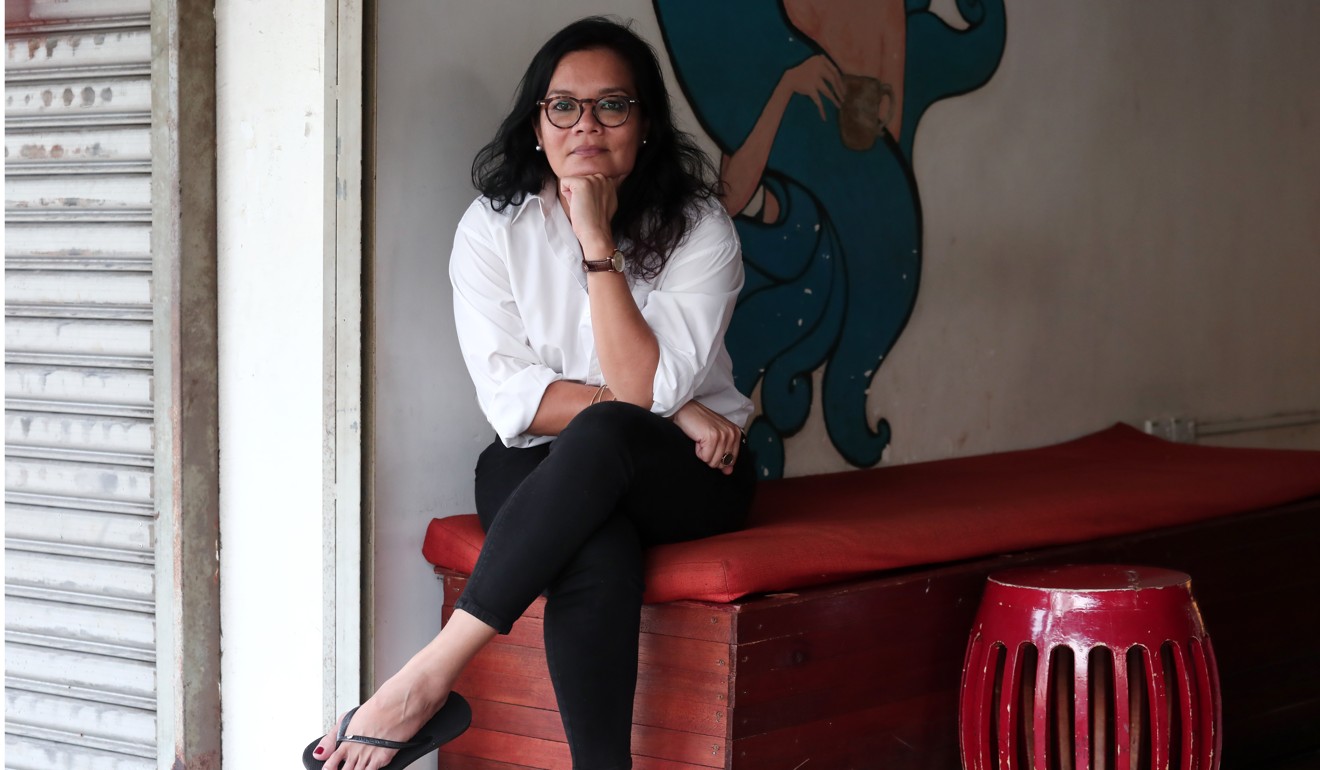 In her 2017 novel, Once We Were There, writer and educa­tor Bernice Chauly describes Mahathir as having created a generation of Malaysians who are complicit and cowed by the Internal Security Act, which has been used to detain people without trial and treat them as guilty until proven innocent.
Just like her protagonist, Delonix Regia, Chauly took part in the 1998 street protests to support Anwar's Reformasi move­ment, which demanded that Mahathir step down. She saw fellow protesters pepper-sprayed and beaten by the police as their hero was led away. The sight of Anwar appearing in court with a black eye and wearing a neck brace shocked her, along with much of the world.
"We hated Mahathir. We hated what he had spawned. We had to end the regime," Delonix says in the book. And it is not just her character talking. Chauly says she could not bring herself to listen to Mahathir speak before last month's vote.
"I went to campaign events but, until May 8, I would make sure I arrived only after he'd left. Only on the last night did I finally listen to him. And then I rewatched the recording three times. I could see in his face that he was remorseful, that he knew he started the rot. It was apparent that he meant it. I voted for him with a clear conscience," she says, on a hot and humid post-election Saturday at an artisanal coffee shop in Kuala Lumpur's Taman Tun Dr Ismail neighbourhood.
Like Chauly, other cultural heavyweights have put their cynicism on hold, hoping Mahathir and Anwar will deliver, as promised, a tolerant, inclusive society in which art can be created without fear.
Successive Umno-led governments took a largely utilitarian approach to the arts. They are seen as necessary if Malaysia is to become a developed country – a vision Mahathir turned into the slogan Wawasan 2020, or Vision 2020, back in 1991 (though he has now pushed the date back to 2025).
When Mahathir commissioned the building of Kuala Lumpur's landmark Petronas Towers in the 1990s, space was set aside for Petronas Filharmonik Hall – Malaysia's first purpose-built classical concert hall – and the Malaysian Philharmonic Orchestra was founded in 1997.
Even Najib, who nobody has anything good to say about these days, invested money in the arts, through MyCreative Ventures, a government investment arm set up in 2012 with an initial budget of 200 million ringgit (at the time worth HK$500 million). Last year, the body launched Cendana, a cultural agency that funds and promotes the arts in a way similar to that of the Hong Kong Arts Development Council.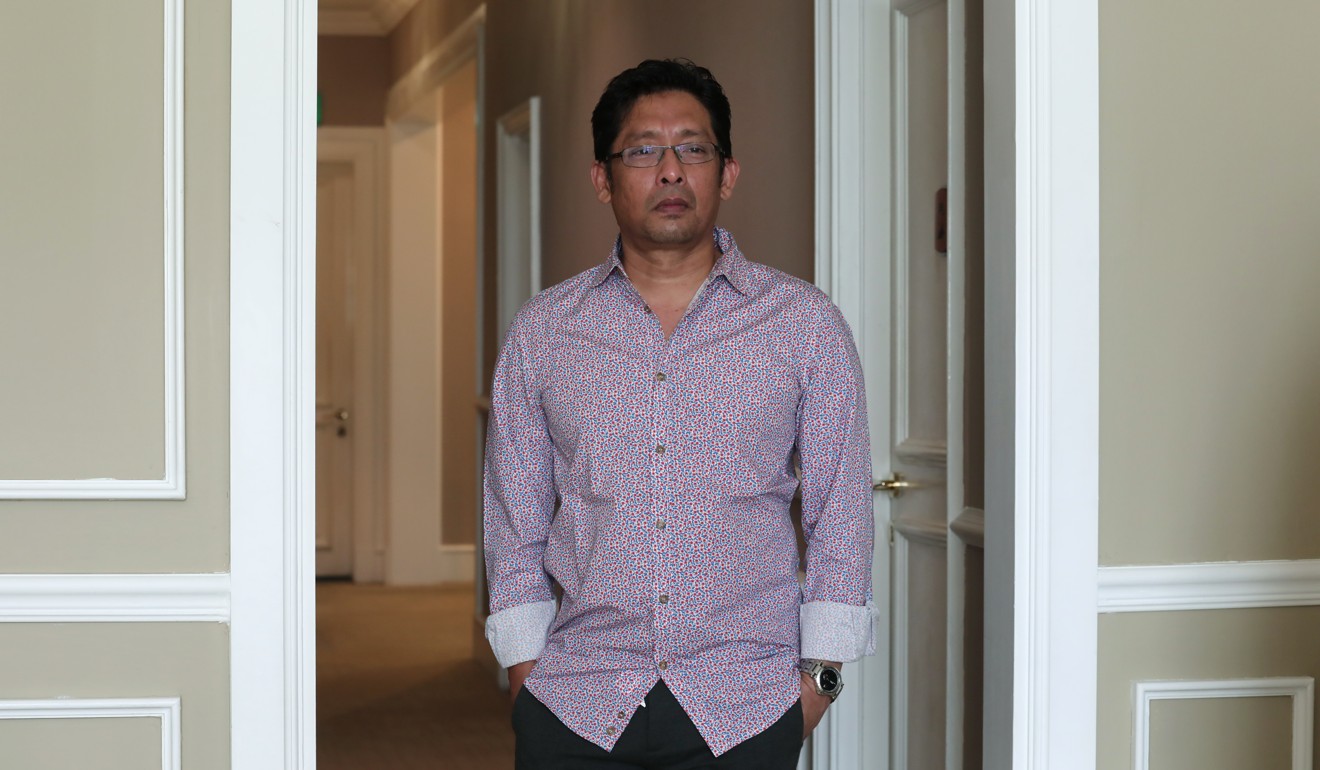 Malaysia seems to have all the ingredients for a thriving arts scene. The country of 31 million people has a rich cultural heri­tage, an abundance of talent and a relatively large middle class (it ranks third in Southeast Asia by gross domestic product per capita, behind only Singapore and Brunei). Yet, it has produced relatively few world-class cultural institutions, and Malaysia's contemporary artists are less visible than those in Singapore and Hong Kong, which have much smaller populations.
One way to fix that is for Malaysia to encourage a national identity that celebrates, rather than suppresses, its extra­ordinary diversity, says writer Eddin Khoo, the founder of Pusaka, a non-profit platform for traditional Malaysian culture.
Malaysia's National Culture Policy, introduced in 1970, defines the heart of the country's identity as being indigenous Malay and Islamic. Malay Muslims make up about 60 per cent of the population, but the policy ignores the diverse cultural and ethnic groups that complete the nation: the Cantonese Evangelical Christians in East Malaysia; the descendants of Indian migrants (including Mahathir); the non-Islam Dayak peoples of Borneo; and the dozens of other ethnic groups and countless hybrids in between.
The government body in charge of the arts is the Ministry of Tourism and Culture, and its mandate is to build a national identity based on arts, culture and heritage while enhancing "national unity", all with reference to the National Culture Policy.
The previous administration were philistines who told me that they wanted to replicate the success of K-pop and Bollywood. When you have these kind of people in charge, you promote a culture of utter mediocrity
Khoo, who is part Chinese and part Tamil, and who was raised by a Muslim nanny, is the son of Khoo Kay Kim, a historian who co-wrote the Rukun Negara, Malaysia's national ideology. Eddin Khoo says post-colonial Malaysia is still searching for a national identity, and it needs to accept that a lot of traditional Malay culture has pre-Islam elements.
"Since the 1980s, there have been concerns about the so-called purity of Malay culture," he says. "For example, is it against Islam to watch plays where boys dress like girls?"
In 1990, the Malaysian Islamic Party-controlled Kelantan state government went so far as to ban shadow puppetry (known as wayang) and other traditional performing arts seen as un-Islamic.
The new Pakatan Harapan ("Alliance of Hope") government, however, has appointed an ethni­cally diverse team to key posts in the cabinet, which bodes well. But few people expect the deeply ingrained, race-based divisions in Malaysia to disappear immediately.
Successive governments have, it is widely believed, main­tained racial divisions to discourage the consolidation of political opposition and to appeal to the majority Malay voters, Khoo says. Najib, for example, encouraged Malays to vote for him by suggesting that Pakatan Harapan might reduce rights that favour them under the decades-old positive discrimi­nation policy granted to the bumiputera – the Malays and other "sons of the soil" ethnic groups.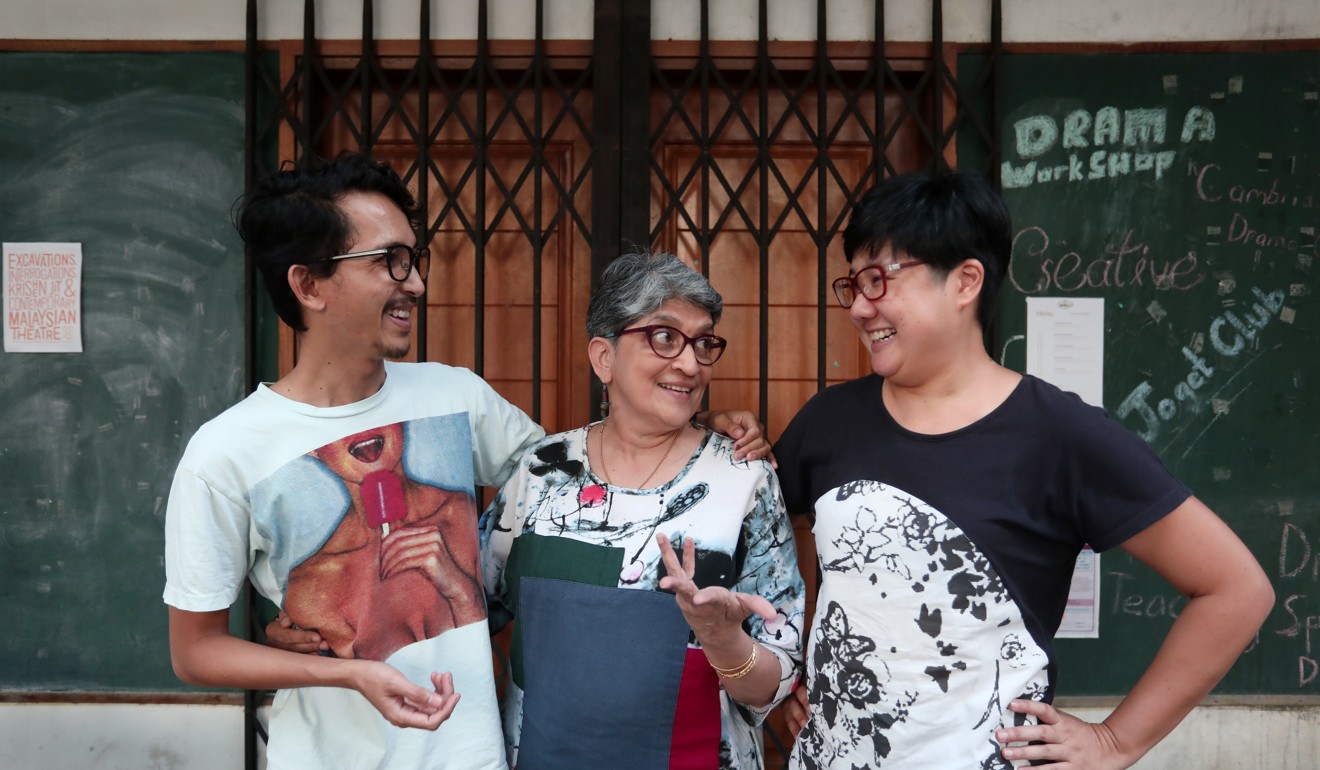 Racial tensions have led to occasional conflict, such as the anti-Chinese riots of 1969 and clashes between Indians and Malays in 2001, which have been used to justify censorship.
June Tan, creative producer at Five Arts Centre, says Chinese, Indians and Malays rarely go to each other's performances, such as dance and music, even when language is not an issue. English-language or Western shows are the only ones that attract a mixed audience.
Fasyali Fadzly, a Malay theatre practitioner, academic and writer, says pro-bumiputera policies don't necessarily help Malays.
"We don't feel competent and we are insecure," he says.
Growing up in Johor state, an Umno stronghold in the far south of the country, he was unaware of issues outside the Malay community.
"I went on to study at the Mara University of Technology, a bumi­putera-only university. There, I trained only in cultural policy-approved art forms, which promote Malay culture. It was when I started doing theatre work in 2003 that I found out about Reformasi and met artists who fought for freedom of expression," he says. "Later, I went to Canada to study and that's when I looked at Malaysia from the outside, and relied on online news rather than main­stream, pro-government newspapers."
Going abroad may have liberated him from the official narrative of nationhood, but his work remains bound by censorship in Malaysia.
If one looks at censorship of the arts in Malaysia, it comes in waves. Sometimes, you'll find the authorities are very liberal. And then something happens and suddenly, it's no, no, no
Low Ngai Yuen, president of Kakiseni, the leading performing arts directory, says that all shows need to have a licence from the local council, and each council has its own take on what is suitable. However, Low, who also runs the annual Boh Cameronian Arts Awards, is at pains to explain that Malaysia is not as bad as, for instance, China. Would Beijing, for example, have allowed Wong to have a solo exhibition at the National Visual Arts Gallery, which he did in 2004, soon after Anwar's release from his first stint in prison?
Says D'Cruz, "If one looks at censorship of the arts in Malaysia, it comes in waves. Sometimes, you'll find the authorities are very liberal. And then something happens and suddenly, it's no, no, no."
In 2002, Five Arts Centre put on a production of Eve Ensler's The Vagina Monologues. After a short run, the authorities received complaints that the frequent reference to the sexual organ was offensive to some, and they banned the play.
"Until then, we only had to submit synopses of plays when we applied for a performance licence," says D'Cruz. "Now, all theatre productions have to submit the full script for vetting."
As someone who has long navigated Malaysian politics, she has the air of someone who refuses to be cowed. "I've never felt free or not free. Artists in Malaysia simply adapt," she says. In fact, D'Cruz and Five Arts Centre colleague Tan try to laugh off the regular visits by Special Branch.
"You can always spot them by their shiny shoes, and I feel quite sorry for them," Tan says. "They look like they really don't want to be there."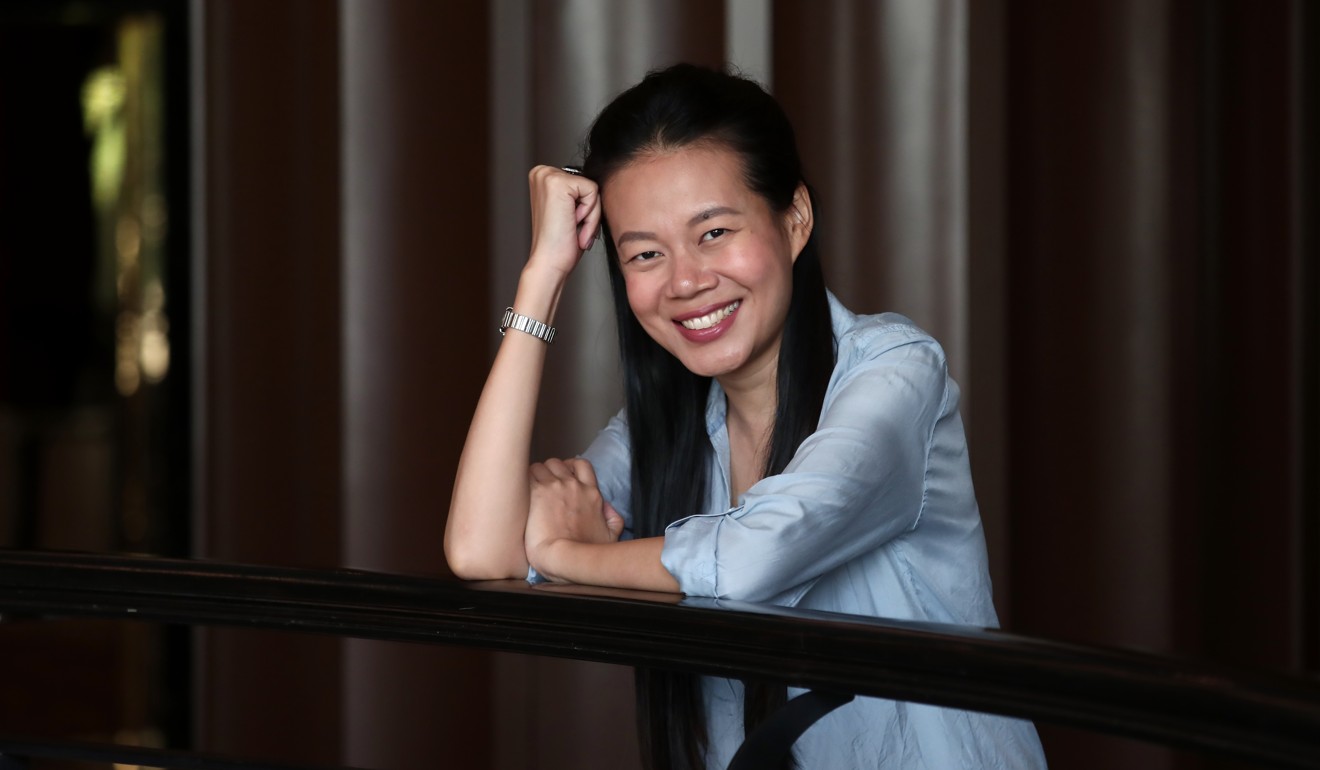 The centre's 2008 Emergency Festival kept the intelli­gence gathering policemen busy. The series of performances and workshops, held on the 60th anniversary of the start of the Malayan Emergency guerilla war – still a sensitive subject – received frequent visits, though no show was cancelled.
But the arts community was increasingly threatened by expanded anti-sedition laws under Najib, and a pugnacious Islamic Affairs Department. In 2012, a local manager at Borders, the international bookshop chain, was arrested for selling Irshad Manji's Allah, Liberty and Love (2011), which was considered un-Islamic. From 2008 until this year, Malay writer Faisal Tehrani's books were banned by the Home Ministry on the pretext they promoted Shia Muslim traditions that would threaten public order in Sunni-majority Malaysia. The Court of Appeal in January ruled against the ban. And pictures that portrayed Najib as a clown, by Fahmi Reza, landed the artist in prisonin February.
There is a corner of Malaysia that escapes such attention, however. Penang state is the stronghold of the Chinese-dominated Democratic Action Party (DAP), now part of the ruling coalition.
The lack of freedom in the arts has always been at the forefront of our concerns in Malaysia. It stifles even mainstream art
Penang has produced one of Malaysia's biggest cultural success stories: the George Town Festival. The annual, month-long arts festival in the Unesco heritage city commissions popular street murals and more than 100 performances each year, most of which are free to the public. This year's line-up will have a typically broad programme that includes tradi­tional Kelantan music, Southeast Asian short films, German choral music and a new play called 2062, set in a dystopian world of borders, walls and migrants.
"The lack of freedom in the arts has always been at the forefront of our concerns in Malaysia," says Joe Sidek, the festival's founder and curator. "It stifles even mainstream art. In 2012, the Singapore Dance Theatre was stopped from performing in Kuala Lumpur because the dancers were going to wear leotards."
By contrast, in Penang, he says, "The police have allowed us to have show after show that question God, same-sex marriage, politics."
The island's art scene thus receives the international attention the rest of the country is denied.
The support of Penang's former chief minister Lim Guan Eng has been crucial to the festival's success, says Sidek, who is Malay Muslim. Nevertheless, because the DAP was formerly in opposition to the government, the festival struggled to secure corporate sponsorship.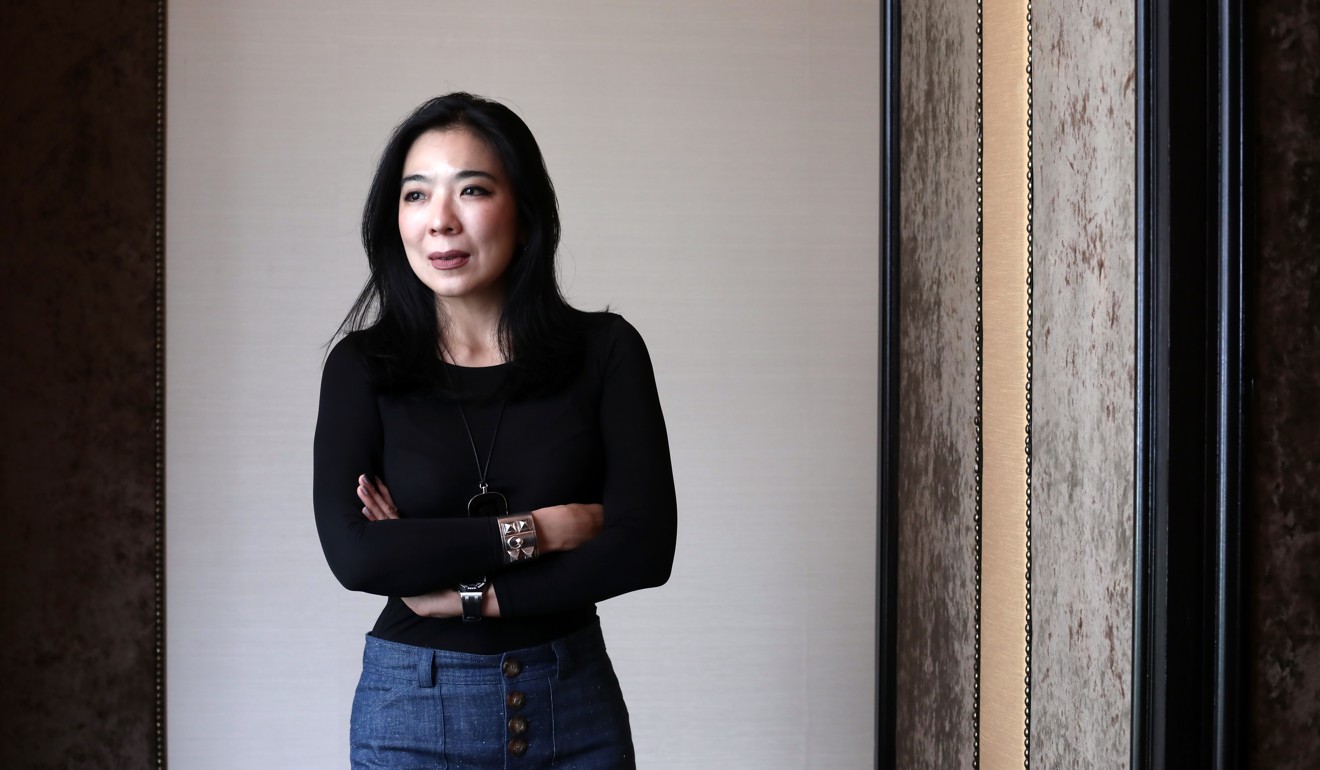 Lim has just become the first ethnic Chinese to be appointed finance minister of Malaysia in 44 years, and Sidek says he is confident the new chief minister, Chow Kon Yeow, also of the DAP, will continue to support the arts.
Lim's elevation has brought hope to the arts community nationwide, but there has been a lot of talk about the impact on the arts of the massive public debts incurred by the Najib administration. Artists are hoping that Lim will be able to set aside some resources for culture.
"This government comprises people who are very culturally sophisticated," Khoo says. "The previous administration were philistines who told me that they wanted to replicate the success of K-pop and Bollywood. When you have these kind of people in charge, you promote a culture of utter mediocrity."
Culturally sophisticated the core may be, but much will depend on the new minister of tourism and culture (who had not been named as Post Magazine went to print), and whether culture remains the lesser part of the portfolio. And it is not clear whether senior bureaucrats in charge of cultural policies under the previous regime will stay on.
To capture the soft-power potential in culture, there have to be leaders and drivers at the top national level, and that requires a separate ministry that has its own budget
Norliza Rofli, director general of the National Department for Culture and Arts, who was seen attending recent Hari Raya festivities with Deputy Prime Minister Dr Wan Azizah Ismail – Anwar's wife – and newly elected lawmaker Fahmi Fadzil, a theatre practitioner and member of Five Arts Centre, refused to be interviewed until the new culture minister was in place. Izan Satrina Mohd Sallehuddin, the head of Cendana (which was set up directly by Najib and bypassed the ministry) also refused to be interviewed until the summer.
Meanwhile, those lobbying for change have been busy. Khoo has had a meeting with the newly form­ed Malaysian Council of Eminent Persons (essentially Mahathir's top advisers) and proposed the revival of a fund-dispensing arts council – one with­out Cendana's political baggage. Not everybody agrees, however.
"A national arts council is a bad idea," D'Cruz says. "It's 2018. We don't need to go back to a dusty cobwebbed format that existed years ago. We had an arts council and it accomplished little."
A separate ministry for arts, culture and heritage – areas of responsibility that have been subsumed into other ministries since 2008 – is another matter altogether. D'Cruz and thousands of other artists and art organisations have signed a petition supporting such a body.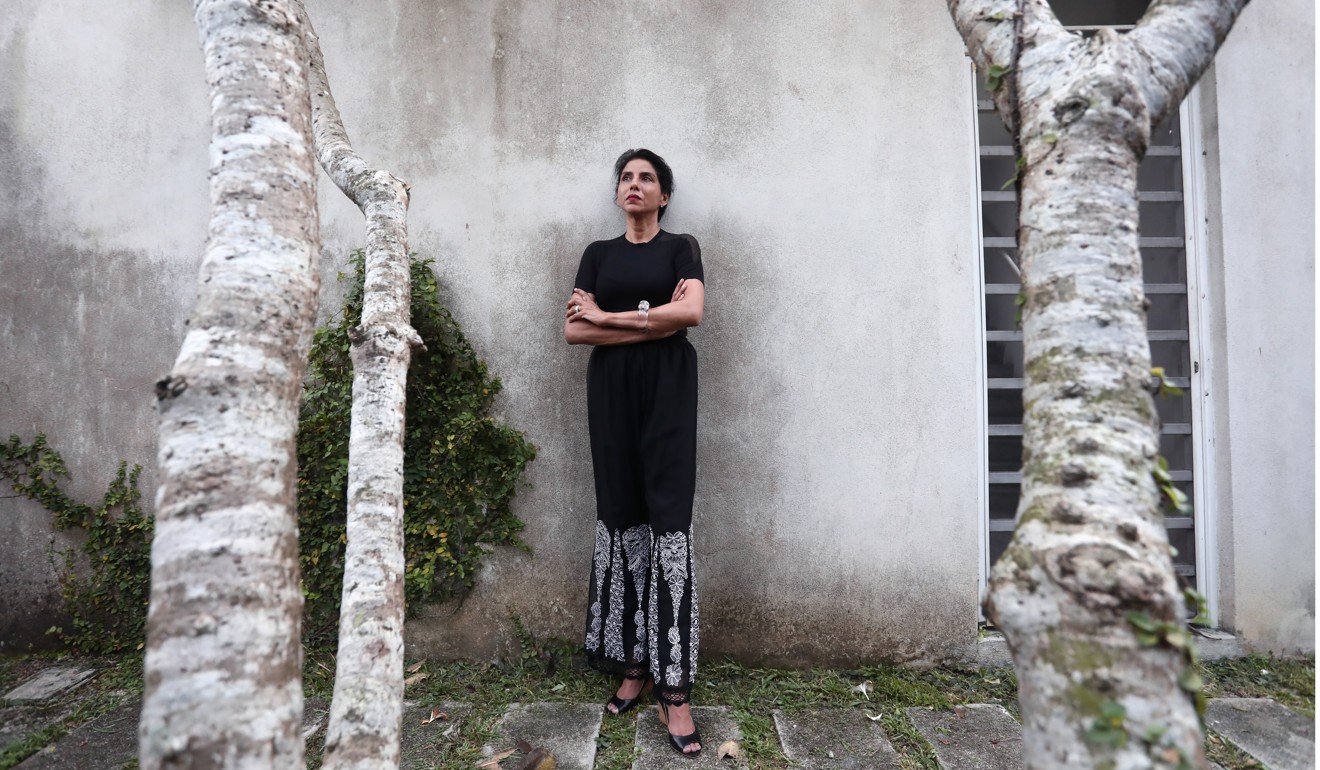 "To capture the soft-power potential in culture, there have to be leaders and drivers at the top national level, and that requires a separate ministry that has its own budget," says art adviser Shalini Ganendra, founder of Gallery Weekend Kuala Lumpur, a three-day art festival. Last year, the National Visual Arts Gallery launched the KL Biennale, but apart from that, small, independent galleries and grass-roots organisations have done most of the heavy lifting in terms of promoting artists, she says.
Gallerist Lim Wei-Ling says the Malaysian way is to try and get things done without relying on the largely inadequate public infrastructure.
"Private museums such as Ilham Gallery, in Kuala Lumpur, and Maiiam Contemporary Art Museum, in Chiang Mai [Thailand] have a lot of good shows," she says. "And I am also trying to do more non-commercial exhibitions, to push installations and digital media."
"It's exciting. The new Malaysia is a canvas where you can apply all kinds of colours and layers," says Low of Kakiseni, as the arts community awaits the new government's cultural policies. "But a lot of people have been working within the system to effect change. Now, some officials don't know how their jobs will be affected and every­thing is in limbo.
"I've received calls from the government asking me to suspend some long-term outreach programmes because they can't approve any new budget."
We have lived through a prolonged darkness, Anwar [Ibrahim] said this is going to be a golden age. Let's give him a golden age
There is also a funny, albeit serious, side to how the election is affecting some artists. Cartoonist Zunar, arrested under the sedition law in 2016, has told a local newspaper that he is already missing Rosmah Mansor, Najib's wife, who became known as Malaysia's Imelda Marcos after her hoard of luxury handbags was revealed. She was Zunar's favourite subject. Having the foe disappear overnight means that the more political artists have to rethink their approach.
But the general mood of optimism cannot be suppressed.
"You notice that people have already become more outspoken. You hear it on the streets and you see it online," Lim says.
And the new government has swiftly lifted some of the penalties imposed on outspoken artists. A travel ban on Zunar was revoked on May 9.
"We have lived through a prolonged darkness," Chauly says. "Anwar said this is going to be a golden age. Let's give him a golden age."