Getting Shirley Tse to represent Hong Kong at the 2019 Venice Biennale is to be applauded. She's a woman. She's older than those chosen in the past. She's international. And, most importantly, she is an artist of such calibre that one cannot dismiss the choice as mere tokenism.
Since 2009, the Hong Kong Arts Development Council, which is in charge of the Hong Kong Pavilion in Venice, has adopted the format of a site-specific solo exhibition instead of a group show. That gives one artist the opportunity to really shine at the world's biggest and most important contemporary art exhibition. Samson Young Kar-fai's "Songs for Disaster Relief", for example, was seen by 130,000 people in the Italian city last year.
It is an opportunity that has never before been given to an artist who is not male. That's not just the council's fault, however. Since 2013, the pavilion has been co-presented by M+, the upcoming museum of visual culture in the West Kowloon Cultural District, and M+ curators have been making the pick in consultation with the council.
Not only has the pavilion been devoid of diversity, critics lament, it is also a "black box" operation that blocks out the rest of the arts community. (Before 2013, the pavili­on's curators were chosen following an open invitation for proposals.)
Now the council and M+ seem to be listening.
For the 2017 edition, Ying Kwok was brought in as guest curator, which added an outside voice to the M+ prod­uction of Young's exhibition. For 2019, another out­sider, Christina Li, has been made guest cura­tor, andshe got to pick the featured artist.
"I thought, 'It's got to be a woman,'" says Li, the former curator of non-profit art space Spring Workshop. "I wanted to look beyond artists of my generation [those born in the 1970s and 80s]. Those we have sent to Venice in recent years were all about the same age. I want to show the world that Hong Kong's contemporary art scene is broad. When I looked at what Shirley's done all these years, I thought she fit the bill perfectly."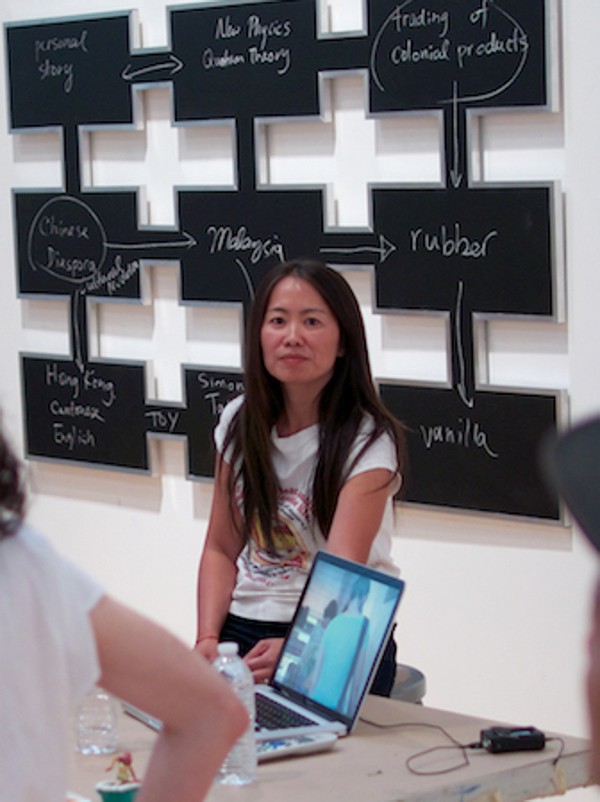 There are other "firsts" in the choice of Tse, who was born in Hong Kong in 1968. She is the first sculptor to be featured at the Hong Kong Pavilion and the first overseas Hong Kong artist.
"Tse [...] went to Chinese University and moved to California in the early 1990s. Like her, I was born in Hong Kong and live elsewhere," says Li, who splits her time between Hong Kong and Amsterdam, in the Netherlands. "I want us to think about Hong Kong art without being restricted to where the artists physically live."
Los Angeles-based Tse, who is on the faculty at the California Institute of the Arts and who, in 2009, was awarded the John Simon Guggenheim Foundation Fellowship, has been showing her work all over the world, including at the 2002 Sydney Biennale and New York's New Museum of Contemporary Art. But the fact that she lives in the United States and doesn't often exhibit in Asia means her name is not familiar here. (One major local exhibition was in 2010, when she had a joint show with her sister, Sara Tse Suk-ting, who is based in Hong Kong.)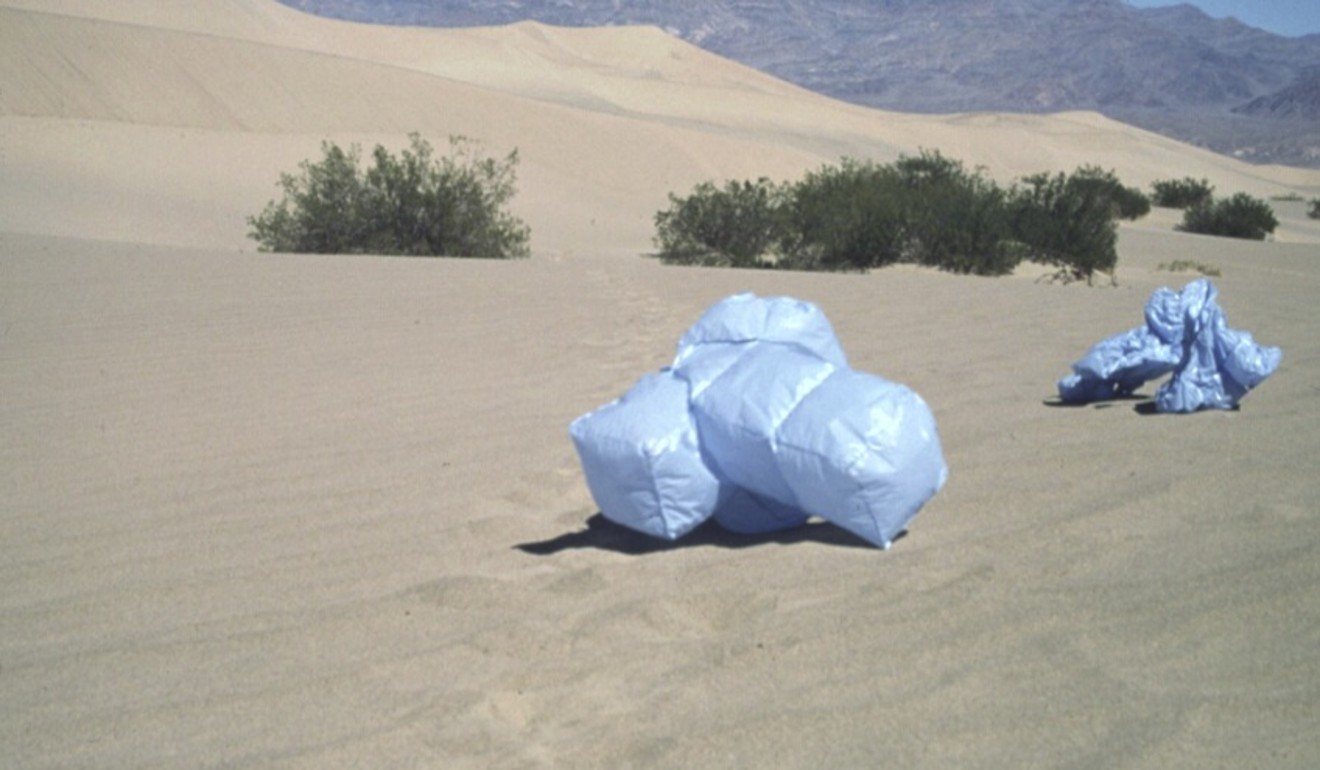 "My work has gone from a focus on how plastic and polymers represent changes in a society like Hong Kong as it goes through increased globalisation, to the concept of plasticity and negotiation," Shirley Tse says over the phone, when asked how her art has evolved over the years.
About two decades ago, she was making elaborate sculptures from packaging mate­rials, such as the polystyrene boxes in which computers were shipped. One of her biggest works was Polymathicstyrene (1999-2000), which was shown at the Sydney Biennale. The room-size construct was an example of Tse turning an uninspiring material into something beautiful, and which revealed her thoughts on contemporary society.
Tse attributes her attraction to plastic to growing up in Hong Kong, where the mate­rial is ubiquitous and, in her mind, became associated with urban development. To her, polymers represented how the 20th century was about the moving of people and goods around the world, as well as the concept of multiplicities and competing ideologies.
One day it dawned on me that I'd been put into a category. I'd become that woman who used plastic! I love materials – I'm a sculptor – but I'm not just about the material
She says she was struck by how, in the US, the idea of plastic has shifted from utopia to dystopia in just 50 years. Her questioning of how that happened led her to take plastic bags filled with her own breath for "walks" in California's Death Valley, the pristine natural landscape that gave her such a "culture shock" when she first moved to the US.
"One day it dawned on me that I'd been put into a category. I'd become that woman who used plastic!" she says. "I love materials – I'm a sculptor – but I'm not just about the material. It's the idea of plasticity that I'm interested in, so I dropped using plastic exclusively and expanded to other materials."
More recently, Tse has started to combine contrasting materials as a way that reflects on how differences can be negotiated to produce a "win-win" situation, a trenchant comment on today's divided world.
Tse won't say much about her Venice plans yet, but she is thinking of modular sculp­tures such as rhizomes that are connected but not determined by one element.