Spraycan Art (1987), by Henry Chalfant and James Prigoff, was one of the first books about New York's graffiti culture and its influence worldwide. Juxtaposing text about the phenomenon and artist interviews, with numerous illustrations of graffiti art, it sold more than 200,000 copies. Chalfant was also co-author of the better-known Subway Art (1984), and co-producer of the seminal 1983 hip hop documentary Style Wars. Xeme, one of Hong Kong's most prolific and admired graffiti writers, whose work pioneered the use of Chinese characters in the art form, explains how the book changed his life.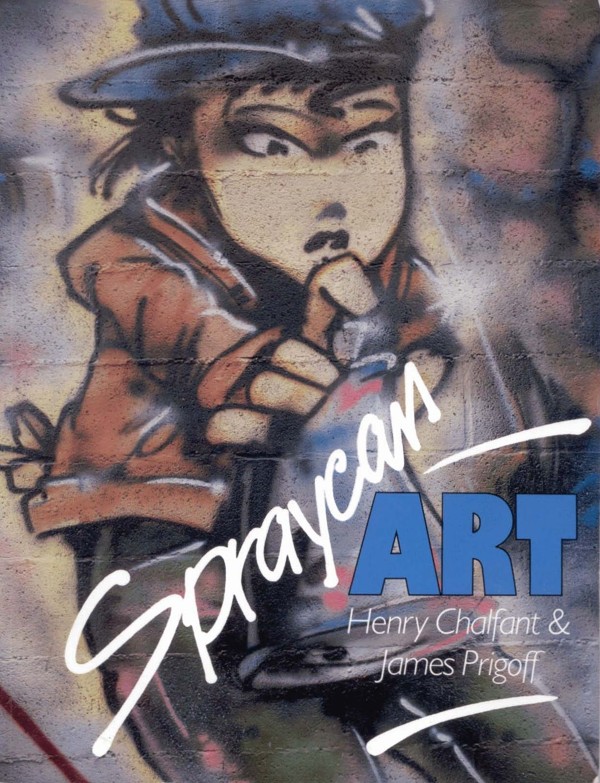 I read Spraycan Art in the late 1990s, when I was 13 or 14 and at high school in Hong Kong. At the time, my life mainly involved studying and messing around but there was so much stuff in the book that caught my eye. It gave me a lot of inspiration early in my career as a graffiti artist.
I had seen graffiti on a wall near my school, but I didn't know what it was called. I really discovered it through reports in the media, which made me want to find out more.
Spraycan Art seemed to be the only graffiti-related book around at the time. I'd visit all the bookstores, going through the aisles one at a time, looking for anything that was related to graffiti, but there was nothing.
I'd heard about the book but I finally saw it for the first time at a Page One bookstore. Back then, I visited bookstores only to check out the books, with no intention of buying anything. A couple of years later one of my friends bought Spraycan Art for me.
The book is an introduction to graffiti culture. It gave me a better grasp of what the art form is and provided a deeper understanding of lettering and styles. I got so much fundamental information about graffiti culture and history from that book – all of the historical information was quite stunning to me.
Then there were the artists I discovered through the book – early graffiti writers such as Lee, Seen, Futura, Stash and Zephyr, who would influence my own style and go on to become icons of the scene.
It featured artwork not just from New York but a lot of cities. It was one of the bibles of graffiti.
Spraycan Art may feature a lot of different works, but what's interesting is many remain relevant in today's graffiti scene. The art in the book will never get old – I think it will always provide me with inspiration.