Steve McQueen was at the top of his game in the tough detective drama Bullitt (1968), but it's the 10-minute car chase mid-film that has given it its longe­vity. The tense high-speed race around the streets of San Francisco – which some­times hit speeds of 200km/h – is often described as the greatest movie car chase of all time, although William Friedkin's The French Connection (1971) gives Bullitt a run for its money.
Directed by Peter Yates, Bullitt was based on Robert Fish's crime thriller Mute Witness (1963) and produced by McQueen's Solar Productions. The story­line about a vengeful cop hunting down a hitman is serviceable, although it is the cool cars and the charis­matic McQueen's por­trayal of a dapper cop that provide the appeal.
Machiavellian politician Walter Chalmers assigns Frank Bullitt (McQueen), a hard-nosed cop with a sensitive side, to guard a mobster witness in a Senate inquiry into organised crime. A pair of hired killers come after the witness and shoot Bullitt's partner, so he goes after the hitmen. Chalmers wants to close down the hunt so that he can get his witness to testify, and Bullitt concocts a clever scheme to keep the politician off his back while he dispenses with the killers.
The chase scene is a brilliant montage of cars, drivers and stunts that won editor Frank Keller an Oscar. McQueen, a self-confessed man of action who also studied kung fu with Bruce Lee, did some of the driving himself, while stuntmen – including Bud Ekins, who made the classic motorcycle jump for McQueen in The Great Escape (1963) – performed the more difficult manoeuvres.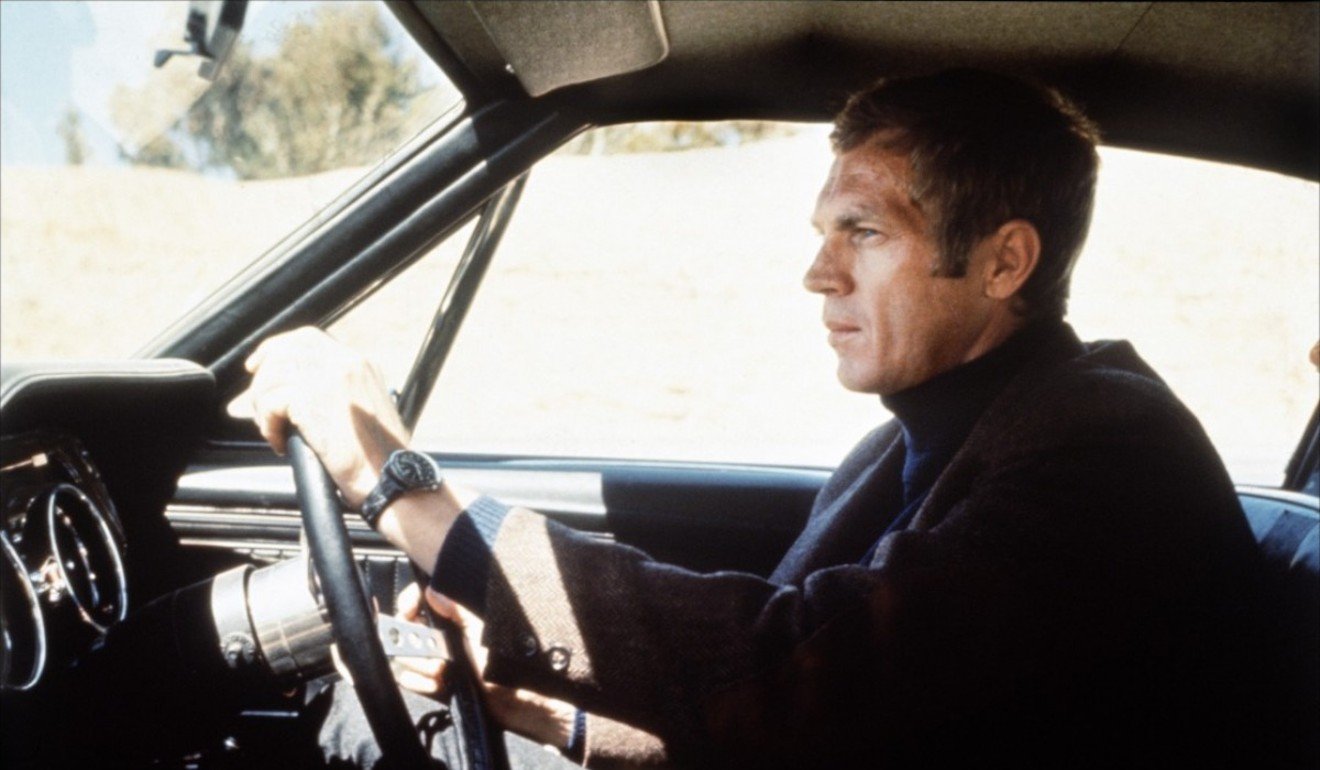 The scene still excites today because there are no special effects – it's a consummate display of driving with ear-shattering engine noises and wicked tyre screeches. The sequence was edited together from multiple camera takes. Auto fans have enjoyed compiling the continuity errors over the years, notably a green Volkswagen beetle that always seems to be ahead of the speeding cars, too many hubcaps flying off the wheels and a dent turning up on a car before it has been hit.
Two Ford Mustang 390 GT 2+2 Fastbacks were used by McQueen in the chase, while the villains drove a black Dodge Charger. Ford has occasionally released versions of the "Bullitt Mustang" to the collectors market, and one of the original cars, which was sold to a Warner Brothers employee after the chase, turned up in a junkyard in Mexico, and was restored.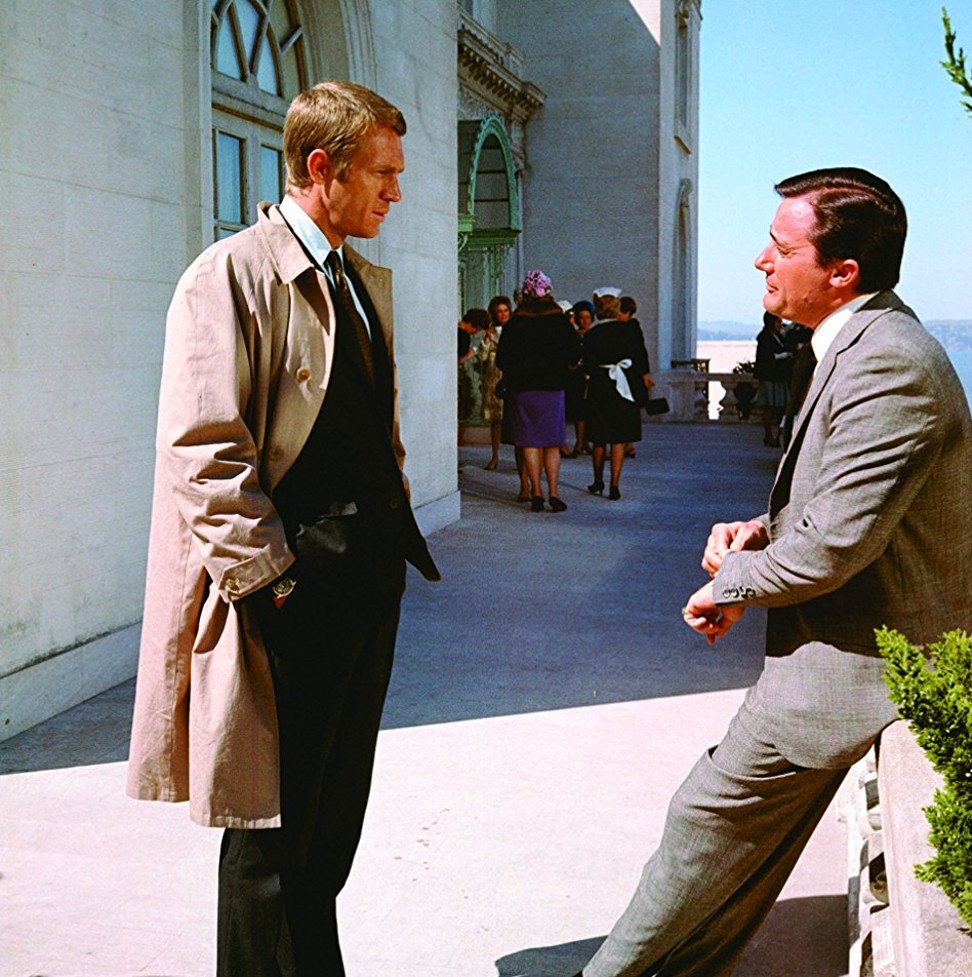 McQueen, sporting a turtleneck and a trench coat, looks as cool as the cars, and his mod-ish appearance is often referenced by men's magazines as a paragon of style.
Bullitt will be screened on July 20 at the Hong Kong Arts Centre, in Wan Chai, as part of the Cine Fan programme.