Luis Buñuel's surprisingly chatty autobiography, My Last Sigh (1982), written with regular collaborator Jean-Claude Carrière, is both the influential Spanish surrealist filmmaker's life story and a statement of his artistic philosophy. Contemporary artist and musician Shane Aspegren describes how it changed his life.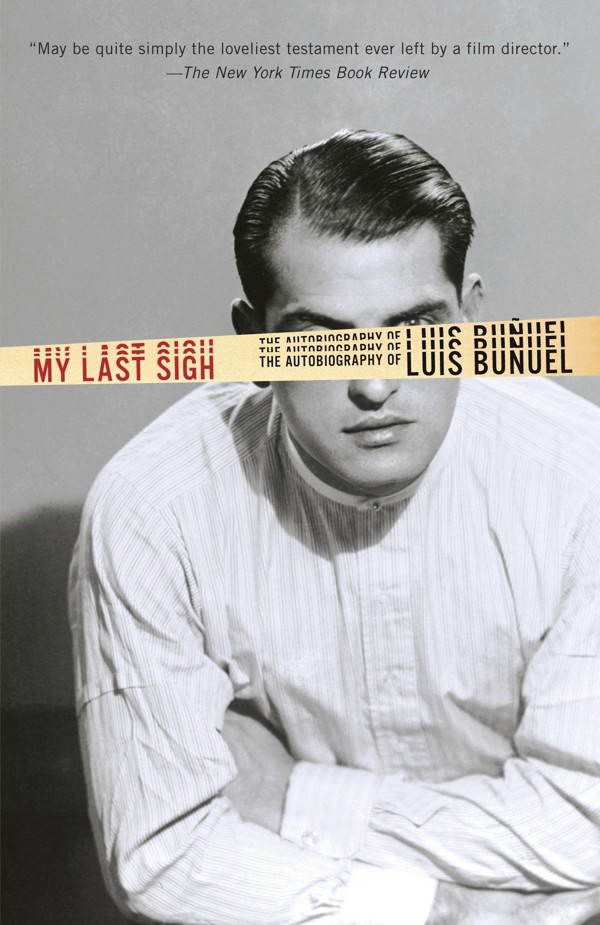 I love Luis Buñuel's films but I realised at a certain point that My Last Sigh had an even greater impact on me. The book captures something beautifully contradictory about his ideas, artistic process and life, and really touched me at an important time.
I first read it in 1997. I know this because I picked up my copy of the book again recently and there's an inscription in it from a friend who worked in the bookstore I ordered it from. You couldn't get the book in Lincoln, Nebraska (where Aspegren grew up), and this friend gave it to me as a gift because she shared my fondness for Buñuel's work.
The first Buñuel film I saw was probably Simon of the Desert (the 1965 story of a 5th-century ascetic who lived on top of a pillar in the desert) in film class. I got there late, halfway through, and I remember just being fascinated by it. After that, I often went to the one local video store that had obscure films in search of similar movies.
As an artist, I took one main thing from My Last Sigh as an inspiration, or maybe as a justification: the fact that he embraced contradiction instead of worrying about it. Something else that attracted me to Buñuel was that I could see he was pushing back against many elements of the eras in which his films were made (Buñuel's surrealistic, often confrontational work frequently scandalised the artistic establishment).
There's something romantic about that idea. Reading about the process of creation gives it new life and mythologises it.
My Last Sigh is also quite humorous. And it's very personal – it's got martini recipes in it (Buñuel famously drank the cocktail every day) – and reveals what his personality was like.
The book is also important to me because of when and where I read it. I was in my early 20s and, growing up, I had rarely travelled beyond the states surrounding Nebraska. I didn't start travelling until I started touring, initially with the band Lullaby for the Working Class.
I couldn't wait to travel overseas. For love, I went to Africa: my girlfriend – my partner to this day – was studying abroad, and I spent six months in Togo. As a good American does, I took out a student loan to cover the travel costs.
That trip also took me to Europe for the first time. In Barcelona I caught a Buñuel exhi­bition, which featured stills from his films. There was a lot about obsession – the motifs that are repeated obsessively in his films.
As I was finally going out and exploring the world, I was also kind of mystified by his films. My Last Sigh demysti­fies them, but it builds up this whole other mythology around him. The fact that I was travelling for the first time helped to create this mythology for me.