Hopakuli watches Bollywood films on his phone, dreams of becoming a monster-bashing superhero and aspires to make more money than a bank vault could hold. It would seem that the five-year-old has a lot in common with his peers, but he is no ordinary child: the Tibetan is a novice monk who lives in Lumbini, a small, sleepy town in Nepal known for being the birthplace of Buddha.
In Chinese director Kang Yuqi's docu­mentary A Little Wisdom, which premiered in Shanghai last month after a long tour on the international festival circuit, Hopakuli and his fellow novices are always up to mischief in the quiet monastery they call home. They climb trees to eat crisps on the sly, play with miniature toy guns and fight among themselves in the prayer hall, cursing and swearing their way through the day.
Kang says her original perception of monastic life was "vastly different" from what she witnessed when she arrived in Lumbini as a film-school student trying to make a documentary about Buddhism. Accepting an invitation to live in a monastery inhabited mostly by young boy monks, she was taken aback to find the novices were hardly the carefree cherubs seen in tourist brochures.
Most of the boys end up in Lumbini by chance rather than spiritual calling, Kang says. Impoverished parents often send their children to monasteries for the food, shelter and schooling they cannot provide themselves.
"The young boys' understanding of the outside world is influenced by TV, Facebook and other stimuli despite them being geographically isolated," she says.
In A Little Wisdom, the boys are shown glued to their ­phones, watching cartoons and films, and they can be seen cele­brating the New Year by dancing to pop music surrounded by DIY strobe lighting.
During Kang's six-month stay in the monastery, the novices confide in her about everything from puppy loveto their doubts and fears for the future. In one scene, 15-year-old Vija – the eldest of the novices – contemplates what he describes as life "at a crossroads": ruminating over the stigma that "disrobing" and leaving the monastic order would bring.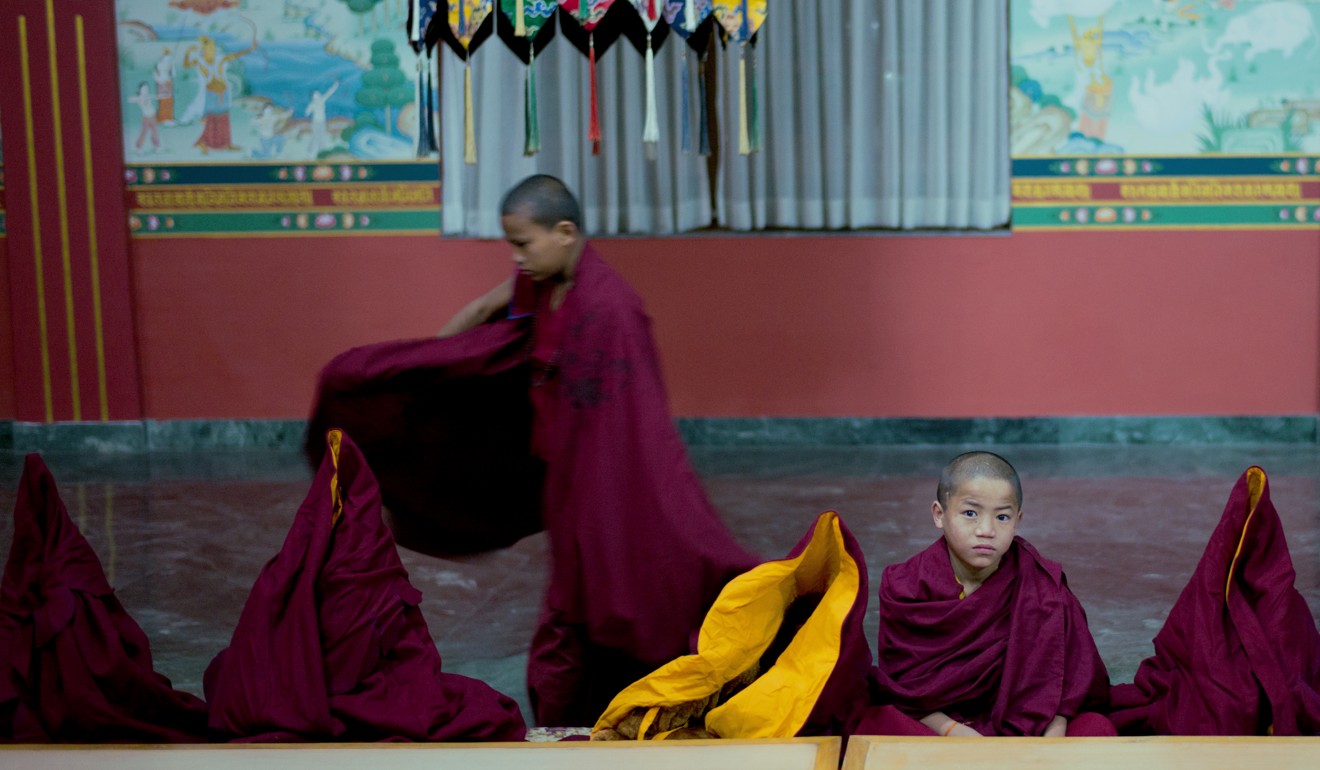 But A Little Wisdom is mostly about the youngest of the boys. Hopakuli was just a toddler when his mother left him and his older sibling, Chorten, in Lumbini before disappearing, Kang says. Devoid of his brother's traumatic memories of loss and dislocation, Hopakuli buzzes around like a ball of manic energy. In a docu­mentary driven by slow and static shots, the boy's vigour is palpable, as he amuses himself day and night with all sorts of games, tricks and tomfoolery.
And then there are his recollections of vivid dreams. In the documentary, he recalls one in which he finds himself being cut in half by a monster and then falling into a deep hole; in another, he cuts his brother's head off while surrounded by menacing ghosts. The dreams may be the result of exposure to popu­lar entertainment, but these eerie visions also resemble the daunting images of hell in Buddhism.
Filmmaking is an extension of my own art practice and through my work, I want to explore the questions of representation, human experience and cultural translation
"I don't find it difficult to film with children but the question I struggled with was how I was representing them on screen," Kang says. "Do they fully under­stand the ramifications of being in this film? I thought a lot about my responsibility to the head monks."
Born in Inner Mongolia, Kang moved to Beijing and later to Calgary, Canada, where she studied drawing at the Alberta College of Art and Design. She spent two years travelling the world, working as an art teacher, before enrolling in the social documentary film programme at the School of Visual Arts, in New York.
"Filmmaking is an extension of my own art practice and through my work, I want to explore the questions of representation, human experience and cultural translation," Kang says. "I am addicted to films. I think film is one of the few mediums that can strongly capture and convey the essence of time. There are many great filmmakers who have inspired me to make films, like Naomi Kawase and Andrea Arnold. I hope one day I will be able to make films that connect with people just like their films."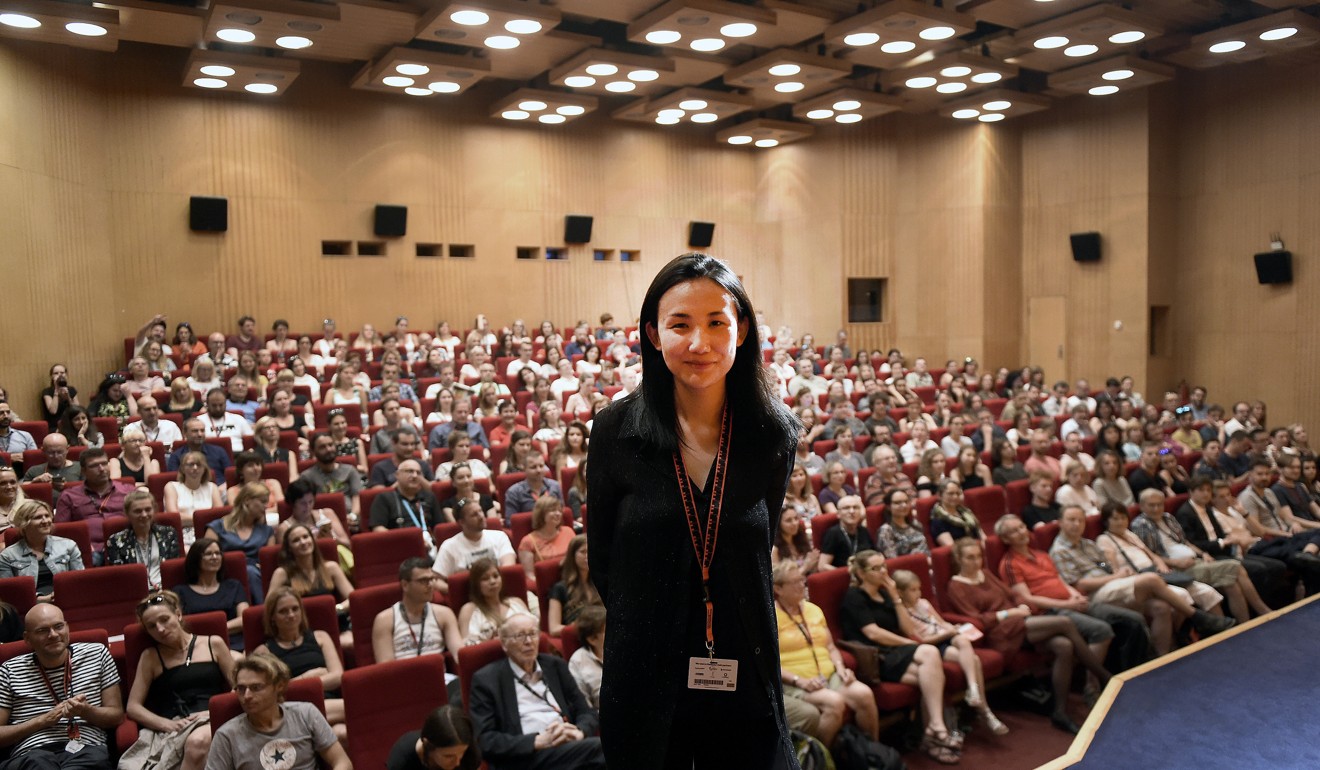 Backed by Canadian funds, made with a multinational crew and represented by a British distributor, A Little Wisdom has helped Kang climb onto the first rung of the film-festival ladder. Debuting at the Busan International Film Festival in October last year, the documentary has been invited to the Asia Pacific Screen Awards in Australia, the SXSW Film Festival in the US and Toronto's Hot Docs Festival, where it won the Best Canadian Feature award this May.
"It's always interesting to experience my film with audiences from different parts of the world, and learnhow different people react to different things," says Kang, who has just arrived home in Beijing after attending her film's European premiere, at the Karlovy Vary International Film Festival, in the Czech Republic. "Yet, there are always emotions that are universal."
It's a feeling the Bollywood-loving, Batman-imitating boy monks would probably agree with.