The eponymous 1979 debut album by British punk-influenced ska-revival band The Specials combined the joyous energy and humour of 1960s Jamaican ska with hard-hitting social commentary on Margaret Thatcher's Britain. Hong Kong-born, Pui O-based contemporary artist Martin Lever describes how it changed his life.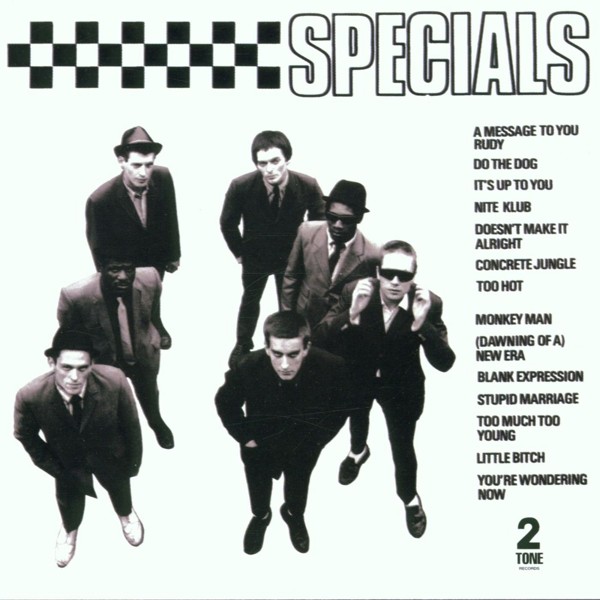 I was 10 years old, living in Baguio Villa, in Pok Fu Lam, and a guy two or three years older than me who was already a ska fan arrived from Birmingham. He played me the album and it made an immediate impression. It's inspired me in so many ways, and has been an influence directly and indirectly on my art.
Musically, it influenced my work: the energy, the angst, the vibrant colour of that mash-up – although the word didn't exist then – of punk and ska. It was bouncy, vibrant and it had that infectious, punchy ska beat. So much energy was packed into each track – most of them only lasted about two minutes and 40 seconds – and it left me wanting more.
Like all mash-ups, it takes something that was there before and reinvents it. This appealed to me as an artist. My work is full of contrasts of shape, colour, subject and composition.
I was also inspired by the social commentary in the lyrics – there was a lot of social strife and unhappiness in Thatcher's Britain – and the everyday poetry cele­brating ordinary life. My first collection, titled "Street", was also about celebrating the ordinary life that's all around us.
I loved the haunting vocals of Terry Hall. Then I found out his birthday fell on March 19, the same day as mine, and it felt like I was even more connected to them.
It was an album that, for me, captured something much bigger than the music. Even before I heard it, I knew it was different because of the photo of the band on the cover. This was the first time I'd seen black lads and white lads together in a band. The diversity really struck me and made me think this was just the way things should be.
I loved the look of the band; the 1950s and 60s ska look, with the Sta-Prest trousers, the loafers, the button-down shirts. It's a look I always aspired to. I was too young for it back then, but I've even got a scooter now.
As a result of The Specials, I got into other ska bands such as The Beat, The Selecter and The Bodysnatchers. I've been into so many types of music, I got into guitar bands like The Smiths and then into electronic music, but ska has always stayed with me.
This first album by The Specials still gives me goosebumps and makes the hairs on the back of my neck stand up every time I put it on. I would be surprised if a week went by without me listening to something by The Specials, and the whole album gets a play at least once a month.
Listen to a selection of Post Magazine stories, read by us: