In Ying Liang's latest film, A Family Tour (2018), a filmmaker is asked by a journalist whether she considers herself a Hongkonger or Chinese. The mainland China-born director, who has, after all, gone on the record to call the city her "home", hesitates for a second before offering a curt and glum response: "I'm a stranger."
Ying laughs when, in a cha chaan teng in Tai Po, I quote the line and put the same question to him.
Like his protagonist, Ying lives in exile in Hong Kong, and has done so since 2012, when mainland authorities declared him persona non grata for screening his controversial film When Night Falls (2012) at international festi­vals. Unlike his on-screen proxy, however, he says he does not feel like an outsider in this city.
"[Chinese] tourists always complain about being discriminated against in Hong Kong, but I don't feel anything of the sort," says Shanghai-born Ying, who now lives in a village outside Tai Po, with his wife, who is from Sichuan province, and five-year-old son. "I'd tell them how it's worse in China, with the people's bigotry against their fellow compatriots.
"If you hail from a poor, rural backwater in Sichuan, for instance, you'd have to score incredibly high marks to get into, say, Peking University or Fudan [University in Shanghai]. In Hong Kong, you might have a rough encounter with a rude waiter or something like that, but nothing more.
"That's me speaking from a Hongkonger's perspective then," Ying adds, laughing.
And it's as a Hong Kong filmmaker that Ying took his bow at the Locarno Festival this past week. Revolving around an exiled director's bumpy reunion with her mother in Taiwan, A Family Tour – submitted to the festival as a Taiwanese-Hong Kong-Malaysian-Singaporean co-production – premiered on Thursday as an entry to the official competition of the festival.
Forty-year-old Ying is no newcomer to Locarno. Having already established himself on the festival circuit with features such as Taking Father Home (2005) and The Other Half (2006), his profile received a mighty boost when When Night Falls won the best director and best actress prizes in the Swiss town in 2012.
But there was no triumphant homecoming for Ying. In fact, there was no homecoming at all. Angered by the film's adaptation of a real-life trial and subsequent execution in 2008 of a 28-year-old man, as well as the state-backed harassment of his mother, Chinese author­ities declared it "subversive". Ying's parents in Shanghai and his in-laws in Sichuan were harassed, and the filmmaker was never to set foot in China again without the risk of being arrested.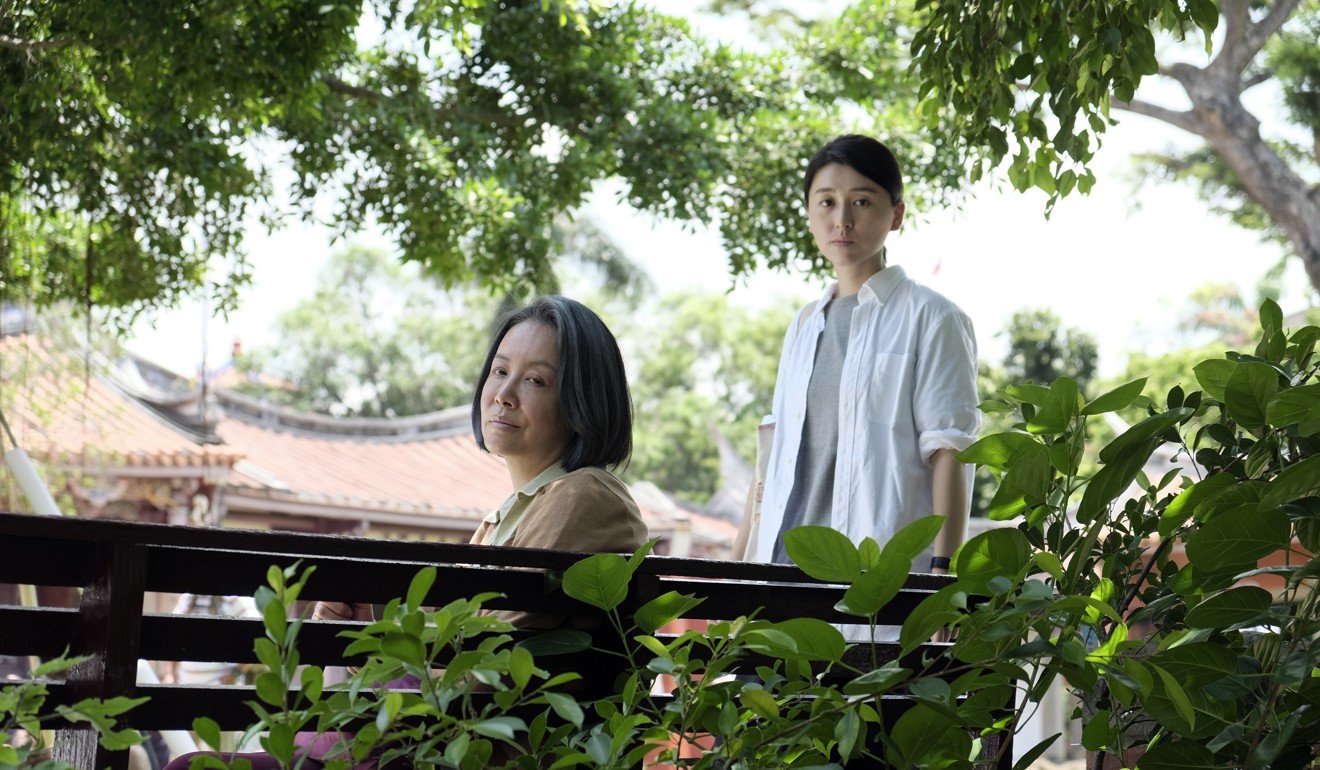 "When I left the mainland, a lot of people in Hong Kong helped me," Ying says, recal­ling how the Hong Kong Academy for Performing Arts hired him as a full-time instructor, so he could apply for a work visa in the city. Supporters again rallied to help him when his contract was not renewed last year, with fellow filmmakers and friends recruiting him to teach part-time courses so that he could have legal grounds to stay.
Stranded in Hong Kong, Ying stopped making films and focused on teaching. It took the "umbrella movement" of 2014 to jolt him back into action, and he made a 25-minute short film about a protester's conversation with her retirement home-bound father before she set off to join her tear-gassed peers in Admiralty. A Sunny Day won the best short film prize at the 2016 Golden Horse Awards.
"I know experienced filmmakers here wouldn't touch this subject, as they might have to bear their opportunities on the main­land in mind," Ying says. "I'm doing this because I have to. Like the younger directors here, I don't come with that kind of baggage. I'm doing this with a slight sense of mission."
Ying cuts a different figure from his leading character in A Family Tour. A fictionalised account of his and his family's trip in 2014 to meet his in-laws, the film portrays its exiled protagonist – a director called Yang Shu who, like Ying, cannot return to China because of a controversial film she made a couple of years earlier – as dour and downcast.
Throughout the film, Yang (played by mainland actor Gong Zhe) repeatedly clashes with her mother (played by Nai An, also Ying's lead in When Night Falls). She is especially aggrieved at the way her mother refused to resist the officials who forced her from their family home, and unearthed her husband's remains and buried them elsewhere. As Yang explodes, her mother's riposte is, "You sound so much like someone from Hong Kong."
"[Yang] doesn't really care about what's happening at home – she's outside the country, so she can say all the politically correct things she wants from her moral high ground, but it's her mother bearing the brunt back on the mainland," says Ying, who has also made a 25-minute short titled I Have Nothing To Say (2017), about the police's interrogation of Yang's mother upon her return to Shanghai.
I was naive, I stuck to whatever I felt was right [...] That's when [Ying's co-screenwriter Chan Wai] said I was like a Hongkonger: I was looking at things too simplistically and too much like an outsider. It's not how you see things if you're inside
"But that's me," says Ying, who relies on texting and online chats to keep in touch with his parents in Shanghai. "I was naive, I stuck to whatever I felt was right, and I would readily reproach others for holding 'wrong' views. That's when [Ying's co-screenwriter Chan Wai] said I was like a Hongkonger: I was looking at things too simplistically and too much like an outsider. It's not how you see things if you're inside."
Ying says his parents know nothing about A Family Tour. "They don't even know I've made this film, or what I'm working on in general," he explains. "They stopped asking after I left home in 2012. I came from a very political family, and my parents have been through too much. They know when some­thing like this happens, it's best to stop communicating so as to avoid bringing others in the family down with you."
Ying says his grandparents were jailed during the anti-rightist purges of the 1950s. His father, a manager in a state-owned travel agency, was arrested during an anti-corruption drive in 1988, and detained without charge for 3½ years. "We spent the next six years appealing against that and finally we won," says Ying, who was 11 when his father was taken away. "He was rehabilitated, but that's 10 years of his life gone, just like that."
Haunted by this experience, Ying left to study at Beijing Normal Univer­sity, and then at the Chongqing Film Academy, where he began to make short films. He eventually also started to work as a programmer for Chinese independent film festivals, where he screened, among other films, socially charged documentaries from Hong Kong.
Since then, mainland authorities have closed most such festivals in an attempt to weed out dissent in arts and culture. Now living in the comparative­ly safer environs of Hong Kong, Ying says he is willing to create some com­mo­tion as a "response" to this clampdown.
Having already secured several more stops on the festival circuit for A Family Tour, Ying hopes the film might become part of his efforts to "challenge or even upset" the status quo of Chinese cinema. "Even if it's only a small interference," he says. "That's what I really want to see."