Along with Shu Kei's A Queer Story (1997) and Wong Kar-wai's Happy Together (1997), Bishonen was one of the first Hong Kong movies to portray gay relationships in a non-stereotypical way. The 1998 film benefits from the way director, Yonfan, avoids a self-conscious approach to sexual orientation – it is a romance about characters that happen to be gay, rather than a film that depicts issues about living a gay life in Hong Kong.
Delicate, informative performances by Daniel Wu Yin-cho, in his first film role, and Stephen Fung Tak-lun give the film an appeal that allows it to extend beyond an LGBT audience. Wu and Fung have remained friends, and their screen careers have regularly overlapped, producing a range of popular projects including the ongoing AMC show Into the Badlands , in which Wu is the star and Fung serves as fight director and executive producer.
The story of Bishonen is refreshingly understated and has a quiet, indie feel. Wu plays Sam, a policeman who is in a relationship with Jet (Fung), a gay prostitute. Both men are comfortable with their sexual­ity, and this gives the plot room to explore their emotional lives.
Sam and Jet wonder whether they have found true love together, and question the depth of their relationship. Sam is troubled by a past affair while Jet lusts after a woman – played by Fung's now real-life wife, Shu Qi, in one of her first serious roles – in a bar as a diversion. Yonfan sticks closely to the theme of romance and provides a sensitive look at the birth and death of a love affair.
One cheeky aspect is how the film depicts a real 1995 scandal, which involved thousands of pictures of naked Hong Kong junior police officers posing in raunchy positions in their police caps. The photos were reportedly taken by a man who convinced about 60 officers that he would show the pictures to rich women so they could get dates. In reality, the man kept the pictures for himself. While this is inciden­tal to the plot, it makes for an amusing aside.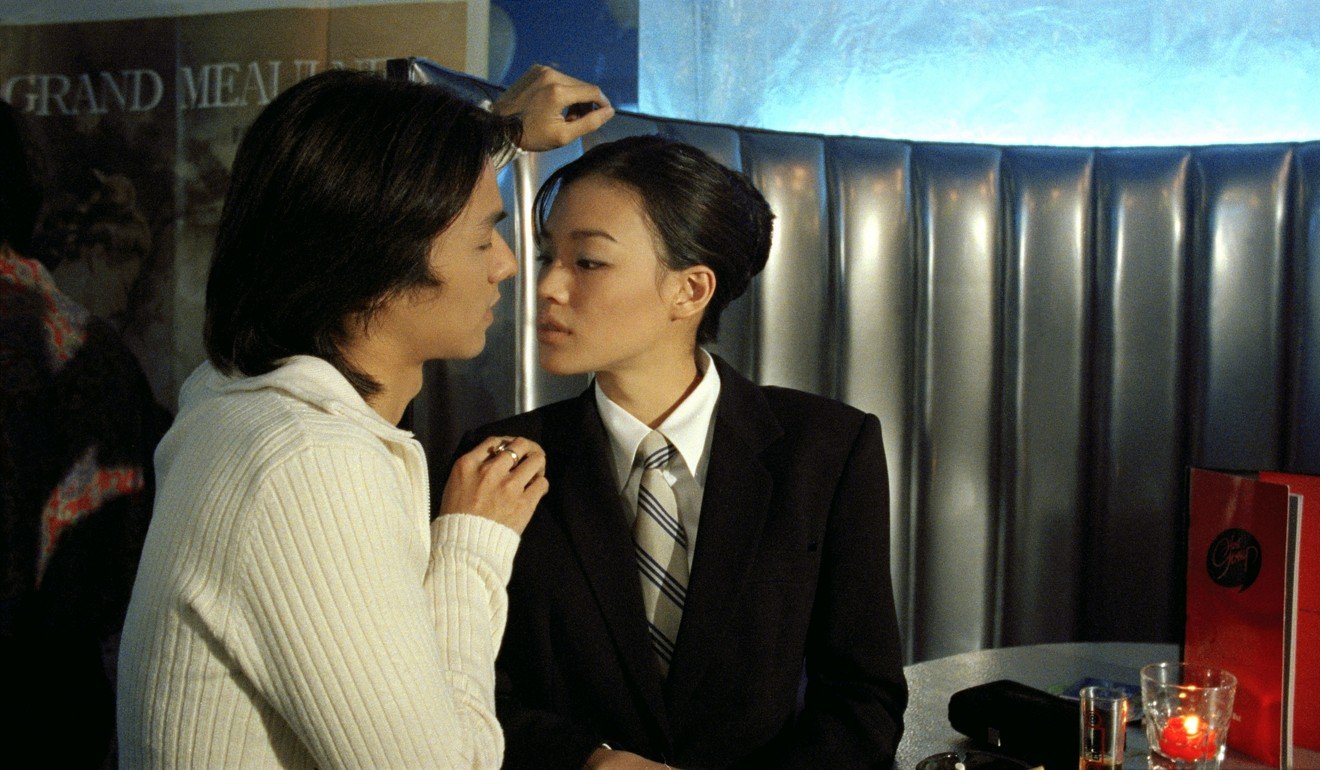 Yonfan made his name in the 1980s and 90s with commercial vehicles starring Maggie Cheung Man-yuk, Chow Yun-fat, Sylvia Chang Ai-chia and Jacky Cheung Hok-yau, before deciding to focus on art-house fare in the mid-1990s. Bishonen is the second instalment of his "gay trilogy", which began with the raunchier, Singapore-set Bugis Street in 1995, and concluded with Peony Pavilion in 2001.
Despite his commercial and critical successes, Yonfan says he values his independence – he writes, directs and produces his movies himself – and he has consequently positioned himself outside the mainstream in the film industry. The director began his creative career as a photographer in Hong Kong in 1965, and he still works in that profession.
Bishonen is on re-release from August 11.