The Wu-Tang Clan's 1993 debut album, Enter the Wu-Tang (36 Chambers), revolutionised hip hop. With the New York group's nine rappers mixing tales of urban life with an esoteric lyricism, allied to the gritty, menacing yet soulful beats of producer-rapper RZA, spliced with samples from old kung fu movies, it kick-started the so-called East Coast revival of the early 1990s and set the template for hard-core hip hop's future.
Skate-shop owner, streetwear designer, actor and member of Hong Kong hip hop group 24Herbs Julius Brian Siswojo, aka JBS, explains how it changed his life.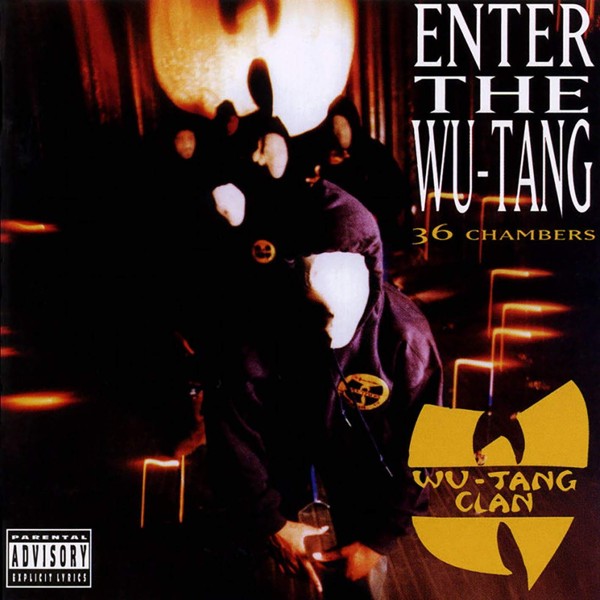 I heard Enter the Wu-Tang (36 Chambers) pretty much when it first came out. I had started (skate­boarding) in 1988 or 89, and was already listen­ing to hip hop – I can relate to it more than any other type of music. There was a skate shop in Tsim Sha Tsui called BFD and we were always hang­ing out there, skating and listening to hip hop.
The first track from the album I heard was (the album's second single) C.R.E.A.M. Back then there was also a skate brand called C.R.E.A.M. and I realised that was where the song title came from. Then I heard the entire album and soon I was listening to it every day.
The album 100 per cent influenced 24Herbs. We don't sound like Wu-Tang, or any other hip hop band, but the principle that inspired me most was: be yourself. Make what you think is the best – don't make it for anyone else. I got all that from hip hop artists, but especially from Wu-Tang.
These guys were always themselves in everything they did – their music, their style, the way they performed. They also ran their own show (the Wu-Tang Clan controlled their own careers financially as well as creatively). They decided what they wanted to do or didn't want to do. We wanted to do this with 24Herbs. We're six like-minded people and instead of fighting with a record company, we just make our own decisions.
I also loved how they used samples from old kung fu flicks. This, of course, came from Chinese culture, and that made me look into them more deeply. I didn't grow up in the United States but I have a lot of friends who did, and they told me that they used to watch old kung fu films every Sunday, which is how the Wu-Tang got into it, and it turned out that the guy who dubbed all those voices in the film (the 1978 Shaw Brothers classic The 36th Chamber of Shaolin, from which much of the sampled dialogue is taken) is my friend's uncle.
We opened for (Wu-Tang Clan members) Raekwon and Ghostface Killah in Macau four years ago. I didn't talk to them much. I just went into the room to say hello and give respect – I was star-struck.
This is just a classic album. And if you produce something classic, everyone can relate to it. It's definitely my top album. I listen to it pretty much every day: when I'm on the MTR, when I'm working – I listen to it the whole time.