By naming his independent documen­t­ary festival "Rejection/Determination" and picking a crown of thorns as its logo, Huang Wenhai has shown how he feels about China's marginalisation and suppression of the genre.
Presiding over a programme of 50 independently produced mainland Chinese documentaries from the past 20 years, the Hong Kong-based filmmaker-curator says he and his peers have created a body of work representing a "determined break" from both the official narrative and commercial norms prevalent in China today.
China is a closed space, so the most important thing a documentary should do is record things for posterity – so that in the future, people can unearth the historical significance of what was filmed
Huang says that with the availability of cheaper digital cameras, more people can afford to make films without the techno­logical support and official endorsement of the establishment, and some have taken it upon themselves to record struggles for social justice. But doing so nevertheless attracts the attention of authorities.
"China is a closed space, so the most important thing a documentary should do is record things for posterity – so that in the future, people can unearth the historical significance of what was filmed," says Huang, who relocated from Beijing to Hong Kong in 2013. "The directors were there documenting what was happening there and then. These are things you wouldn't get to see first-hand if you're not within that small circle of people granted access to the people and places involved."
"Rejection/Determination: Chinese Independent Documentary Film After 1997" began on August 3, with the showing of Rong Guangrong's Children Are Not Afraid of Death, Children Are Afraid of Ghosts (2017). And there are big-hitters aplenty, such as Ai Weiwei's 2009 work Disturbing the Peace (Lao Ma Ti Hua), in which the artist filmed the state-sponsored intimidation and assault of witnesses (himself included) who planned to testify at the trial of Tan Zuoren, the civil rights activist charged (and later jailed for five years) for his investigation into the shoddily built schools that collap­sed and killed thousands of children during the 2008 Sichuan earthquake.

Ai Xiaoming's Garden of Paradise (2007) is another politically charged affair. Revolving around the flawed trial and eventual acquittal of a man charged with raping and killing his girl­friend, the three-hour documentary is at once a j'accuse against China's chauvinist legal system and a chronicle of the conver­gence of civil rights groups in their pursuit of gender equality in the country.
He Yang's Herzog's Days (2010) shares a similar premise and mission. Centred on the mobilisation of support for three bloggers standing trial for revealing collusion between the police and gangs, the documentary seemed to offer hope about the development of an internet-driven civil society in China.
But it was not to be. Just as the authorities were exercising ever tighter control on the internet, social activists were confronted with ever more severe repercussions, as manifested in "the 709 crackdown", during which about 300 human rights lawyers were arrested on July 9, 2015. Filmmakers took a hit as well: both Ais were repeatedly arrested, detained and banned from travelling over­seas while He migrated to the United States in 2015 after enduring years of harassment from public security officials for his documentaries.
Most of the titles in "Rejection/Determination" deal with social issues, be they confrontational pieces such as Disturbing the Peace or films tackling urbanisation, such as Gu Tao's Aoluguya, Aoluguya (2007) and Li Peifeng's Silver City (2009), but also included are works in which directors point the cameras at their own angst-driven lives.
Kun 1: Action (2009), for example, sees director Wu Haohao and his friends musing about cinema, communism, human relation­ships and city life. True to its title, Sha Qing's Lone Existence (2016) unfolds within the director's own room, as he denounces his "same old movements" and reveals how he desires "not to feel anything any more".
Huang says these films reflect a genera­tional rejection of grand social narratives in favour of an exploration of an individual's private, secret universe.
"We have to remember how civil society and the public sphere simply don't exist in China, so it's natural for people to turn inward," he says.
What's important, Huang adds, is for these movies to be shown in public – something independent filmmakers and curators have found increasingly hard to do in China, with the authorities having closed nearly all of the country's independent film festivals over the past 10 years.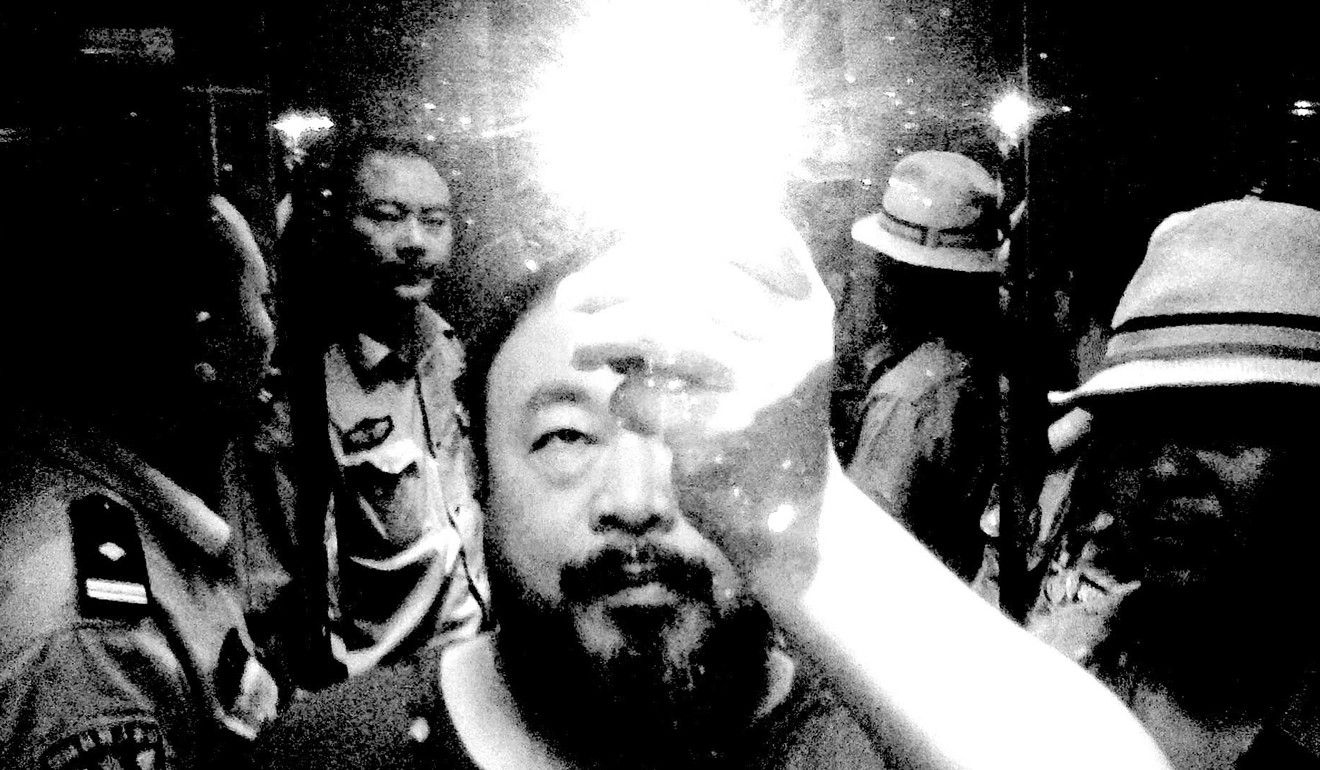 With "Rejection/Determination" being staged in a small backstreet art space in Yau Ma Tei – expect mismatching plastic chairs, a piece of cloth as a makeshift projector screen and the roar of cars speeding by outside the gallery's glass exterior – Hong Kong audi­ences also get to experience the mix of anxiety and hope driving "underground" screenings over the border.
"While you can make a film on your own, it's only when you interact with your audi­ence that you can consider your production finished," Huang says. "The festivals in China were important, as they provided us with the atmosphere we need to develop our work."
With such opportunities now severely curtailed on the mainland, Hong Kong offers an alternative for Huang and his peers. The filmmaker says he was happy to see a mix of journalists, local film school undergraduates and mainland students attend screenings at last year's festival.
"In Hong Kong, we can have a candid exchange of ideas, because we can do so without fear in an open society," he says.
"Rejection/Determination: Chinese Independent Documentary Film After 1997" runs until October 26 at Green Wave Art, 404 Shanghai Street, Yau Ma Tei.