Fashion designer Vivienne Westwood is one of Britain's great eccentrics, but her public image often masks the fact she's not only a creative talent, but a smart businesswoman, too.
Westwood: Punk, Icon, Activist talks to the dame herself, and features behind-the-scenes footage of Westwood at fashion shows and in business meetings, many of which turn confrontational. To fill in the gaps, there is a lot of well-worn previously available footage of Westwood's colourful past – and colourful cohorts – which is contextualised enough to make it worthwhile.
Lorna Tucker's documentary is uncritical, rarely contesting the designer's own version of history. Even so, the self-confessed enfant terrible does not make it easy for the film­maker, refusing on-camera to talk about certain elements of her past – for instance, her involvement with punk group the Sex Pistols – on the grounds that it's too boring to revisit well-documented events.
After the film was finished, Westwood issued a statement saying she thought it was mediocre – "and Vivienne and Andreas [Kronthaler, her husband] are not". The designer went on to lament that it did not feature more of her political activism. Such comments are not unexpected from the fiercely independent Westwood, who – as the film makes clear – is not afraid to say what she thinks, even if business (or box office) suffers as a result.
Tucker's film follows a straightforward path of documenting Westwood's working-class roots, her personal and professional involvement with the Sex Pistol's manager Malcolm McLaren – they co-ran the punk clothing shops SEX and Seditionaries in London's King's Road and had a son together – and her move into fashion as an escape from the drudgeries of working-class life.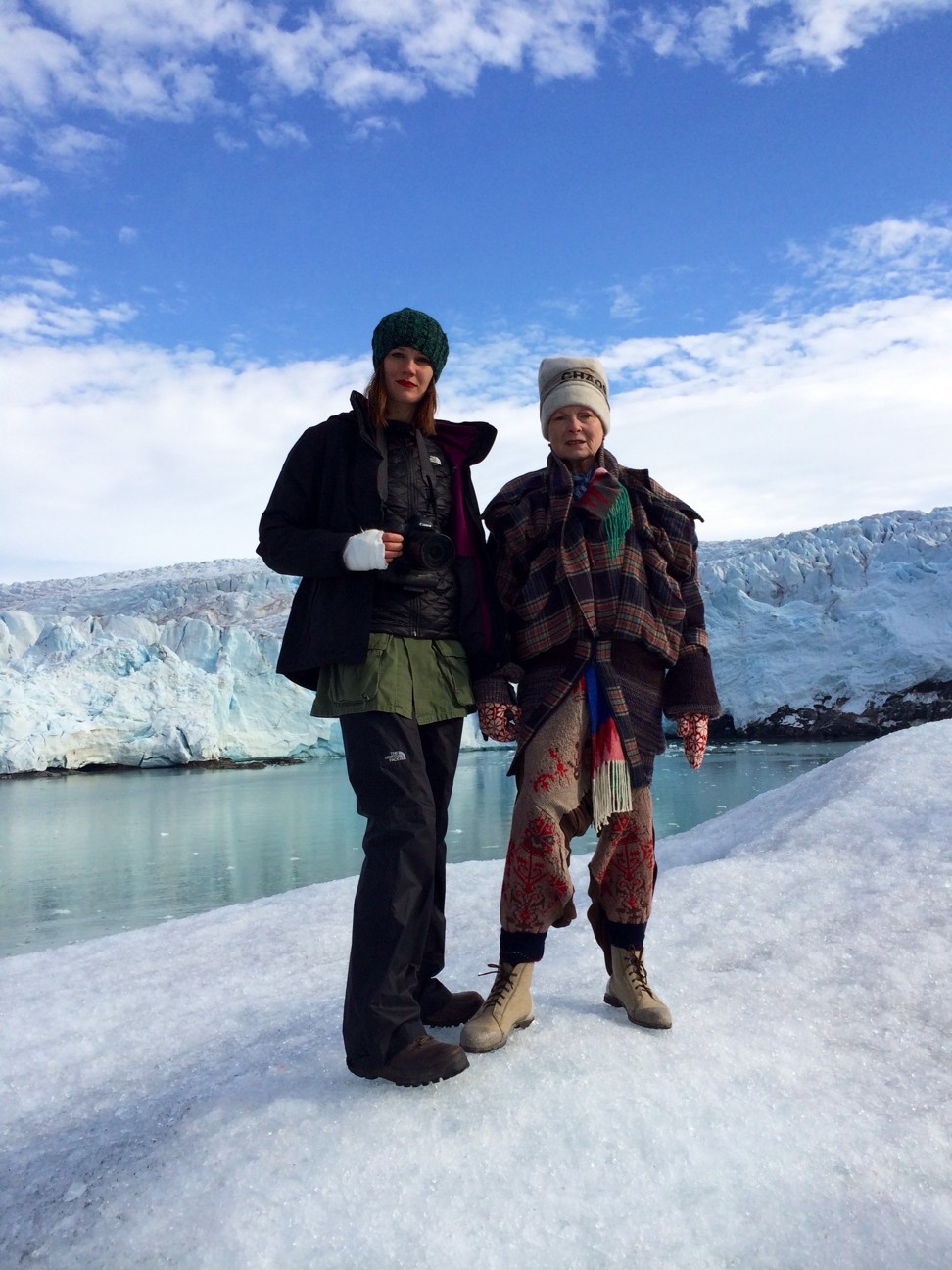 Any film featuring Britain in the 1970s has to encompass the country's class system and Westwood's story shows how the working classes were denied the opportunities that were proffered to their richer contemporaries. Westwood says the fear of working in a factory motivated her to succeed in fashion.
There's a lot about her rejection by the British fashion elite, who felt she was an uncouth aberration in spite of her popularity and commercial success. Later parts of the film show her at odds with her company about the brand's international expansion, and working with her opinionated husband, who helps Westwood with her designs.
Some statements should have been contested. The oft-repeated claim that she and McLaren invented British punk rock is patently false – even though theywere key players, the movement had complex social and musical roots and arose independently of them.
Westwood: Punk, Icon, Activist will be screened on September 16 at Movie Movie Cityplaza, in Taikoo Shing, as part of Movie Movie's Life is Art Festival.