The movie Howard: A New Breed of Hero (1986) promised exactly that. But Howard was a duck. Actually, he was eight actors in a US$2 million duck suit (although not all at the same time) in a dire adventure-comedy overseen by one George Lucas, no less.
So much for the heroes of 1986. Tom Clancy's Jack Ryan similarly promises a new breed of hero, albeit one rebooted from the mortal remains of feature-film Ryan incarnations Alec Baldwin, Harrison Ford, Ben Affleck and Chris Pine. Now st(r)eaming through all eight series-one episodes on Amazon Prime, as binge-watches go, the action-heavy political thriller rewards even the most lukewarm viewer, despite requiring an investment of 64 minutes for its longest instalment.

And our hero? What's he like? Well, kind of dorky. There's no duck suit in sight but there is a repeat offender: a J Crew-style jumper. Jack is preppy in all the predictable places and even rows single scull on the Potomac River.
Perhaps this is fitting. John Krasinski, star and executive producer of the show, is an Ivy Leaguer with the sort of malleable face that might have inspired a Spitting Image puppet. Meanwhile, Jack is a supposed desk-piloting CIA intelligence analyst, but disrupt his moral code or prod his self-righteous indignation and you'd better stand back. This maverick ex-US Marine is handy in a fist or firefight and is quickly on the scene – often accompanied by his boss, grumpy Jim Greer (Wendell Pierce, The Wire) – wherever trouble is gurgling. Opprobrium from the pen-pushers upstairs at Langley? Water off our new hero's back.
So can Jack ride to the rescue before any number of disasters threaten our species, from a terrorist mastermind hell bent on blowing our cities to sawdust, to radioactive powder sent swirling through the air conditioners? What do you think? Jack is the well-presented cavalry coming over the hill at the eleventh hour to save the world and woo the girl – in this case the comely Abbie Cornish, playing Dr Catherine Mueller.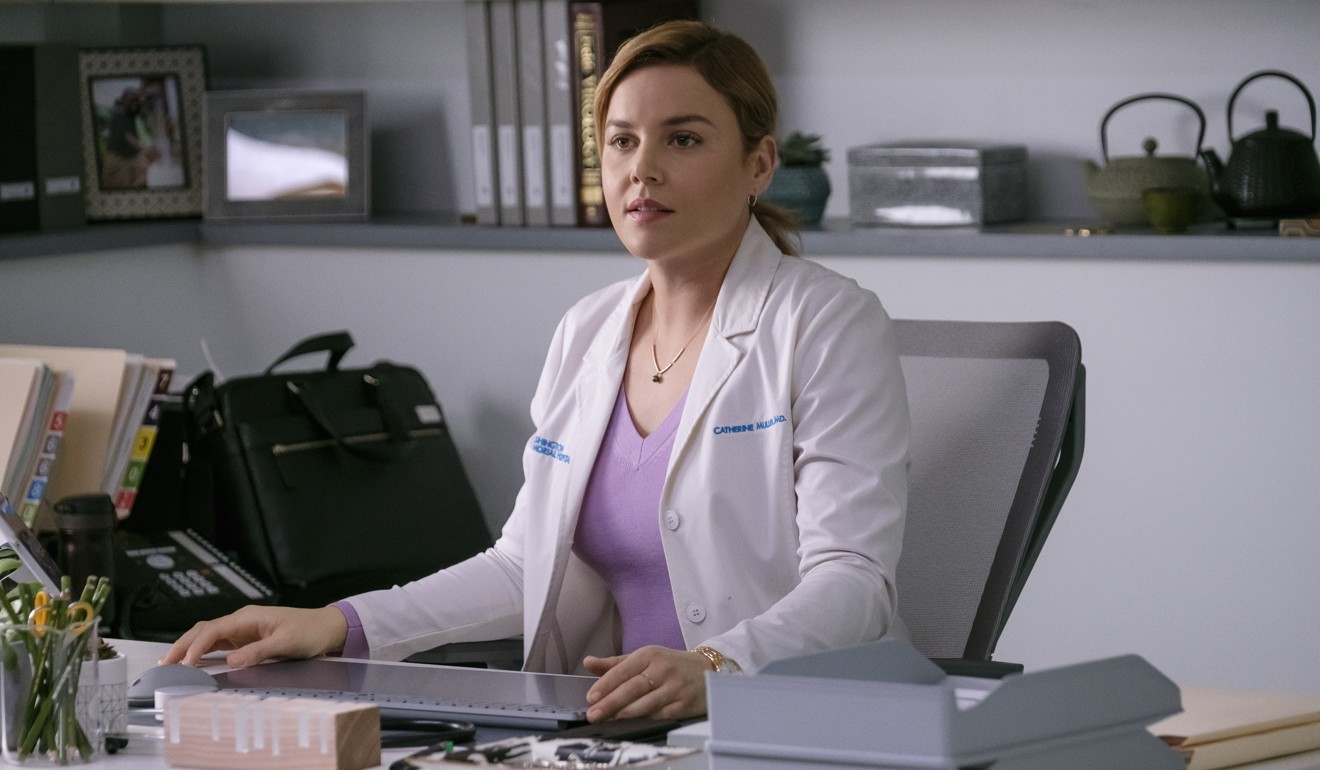 This is, of course, all formulaic spy stuff, with the villain – Mousa bin Suleiman, an Islamic fundamentalist, of course – adjusted for the zeitgeist and our prevailing paranoia, although, commendably, some empathy is evident.
The series is "based on characters by Tom Clancy"; the notably Republican American novelist, who died in 2013. So one wonders how the progressive calamities, xenophobia and victimisation suffered by Mousa, plus his subsequent radicalisation, might have been portrayed had Clancy still been at bat.
Jack Ryan is violent, bloody and entertaining nevertheless, even if prone to spy-speak of such calibre as: "POTUS is ready to approve a Halo insert of ISR advance. JSOC is working up an assault plan." Er, roger, 10-4. But never mind all that; it's CIA good guy versus devious, ruthless megalomaniac, cat and Mousa.
---
Atelier on Netflix

If you missed Atelier first time round – where were you? Now re-showing on Netflix, the slyly subversive Japanese drama set in a bespoke lingerie house sends up the fashion industry without even a trace of malice.
The show probes the personal relationships of the sparse but devoted staff at the celebrated Emotion brand of ladies' underwear – not least those of boss Mayumi Nanjo (played by Mao Daichi), Tokyo's own Anna Wintour, and wide-eyed ingénue Mayuko Kawakita (Mirei Kiritani), the perplexed new arrival on Planet Panties. Backbiting, bitchiness, betrayal; there's none of that here, just good old Japanese manners, deference and dedication to the company. The devil does not wear a kimono.