As China's National Day "golden week" begins, so does the latest battle for box-office supremacy. The holiday is, traditionally, a lucrative period for the Chinese film indus­try and many observers predict a race between Zhang Yimou's epic Shadow and Felix Chong Man-keung's action movie Project Gutenberg.
The former, a period piece in the same vein as Zhang's international breakthrough Hero (2002), received criti­cal acclaim at the Venice and Toronto film festivals while the latter is by a director who counts the Overheard and Infernal Affairs (as screenwriter) trilogies among his works and boasts a stellar cast including Chow Yun-fat and Aaron Kwok Fu-shing.
Both films are bound to generate brisk business but the real deal lurks elsewhere. The winner, we predict, will be the feel-good film starring Hong Kong-born Celina Jade that is set in an exotic location, driven by an over-the-top narrative and filled with sensation­alist gags and one-dimensional characters.
No, we are not talking about Wolf Warrior 2 (2017), China's highest-grossing film of all time, in which Jade stars as a United Nations doctor and which is taking a second stab at the box office after being re-released on September 19. Instead, the winner-in-waiting is a movie called Hello, Mrs Money, which, like Shadow and Project Gutenberg, hits mainland screens on September 30.
Set in a luxury resort in Malaysia, this comedy of manners involves a group of men who go to farcical lengths – including an extended gag in which one of them dresses up as a woman – in an attempt to swindle a rich widow (Jade) out of her fortune.
Before you brush it off as a crass mash up of Some Like It Hot (1959) and Tootsie (1982), it is worth noting the commercial pedigree of those behind Hello, Mrs Money. Originally a theatrical troupe specialising in comical plays aimed at festive audiences during the New Year holidays, Mahua FunAge has diversified into filmmaking with remarkable success.
Since 2015, the company has scored three major hits. Goodbye, Mr Loser (2015), Mahua FunAge's debut film, about an unemployed musician who travels back in time to his teenage years, raked in 1.4 billion yuan. Its next film,Mr Donkey (2016) – a social satire about rural teachers securing state subsi­dies for their school by registering a donkey as a member of the staff – earned just 172 million yuan (US$25 million), but last year Mahua FunAge regained its touch with the comedy Never Say Die, which out­perform­ed its debut by earning 2.2 billion yuan.
Its latest comedy, this summer's Hello Mr Billionaire, has grossed 2.5 billion yuan and counting. The film – about a failed footballer's struggle to inherit a wealthy uncle's fortunes – is still showing at a handful of cinemas in the mainland, more than two months after its release.
All the films are adaptations of Mahua FunAge's own stage productions and were made with mainland audiences in mind. And unlike some of its comical peers – for example, Xu Zheng and his wanderlust-driven gag fests Lost in Thailand (2012) and Lost in Hong Kong (2015) – Mahua is not exactly clamouring for global exposure.
A wise move, that, because it won't be long before someone discovers that Good­bye, Mr Loser is a copy of 1986 Hollywood comedy drama Peggy Sue Got Married. (Mahua FunAge was at least honest when it came to Hello, Mr Billionaire, which was credited as a remake of Walter Hill's 1985 film Brewster's Millions.)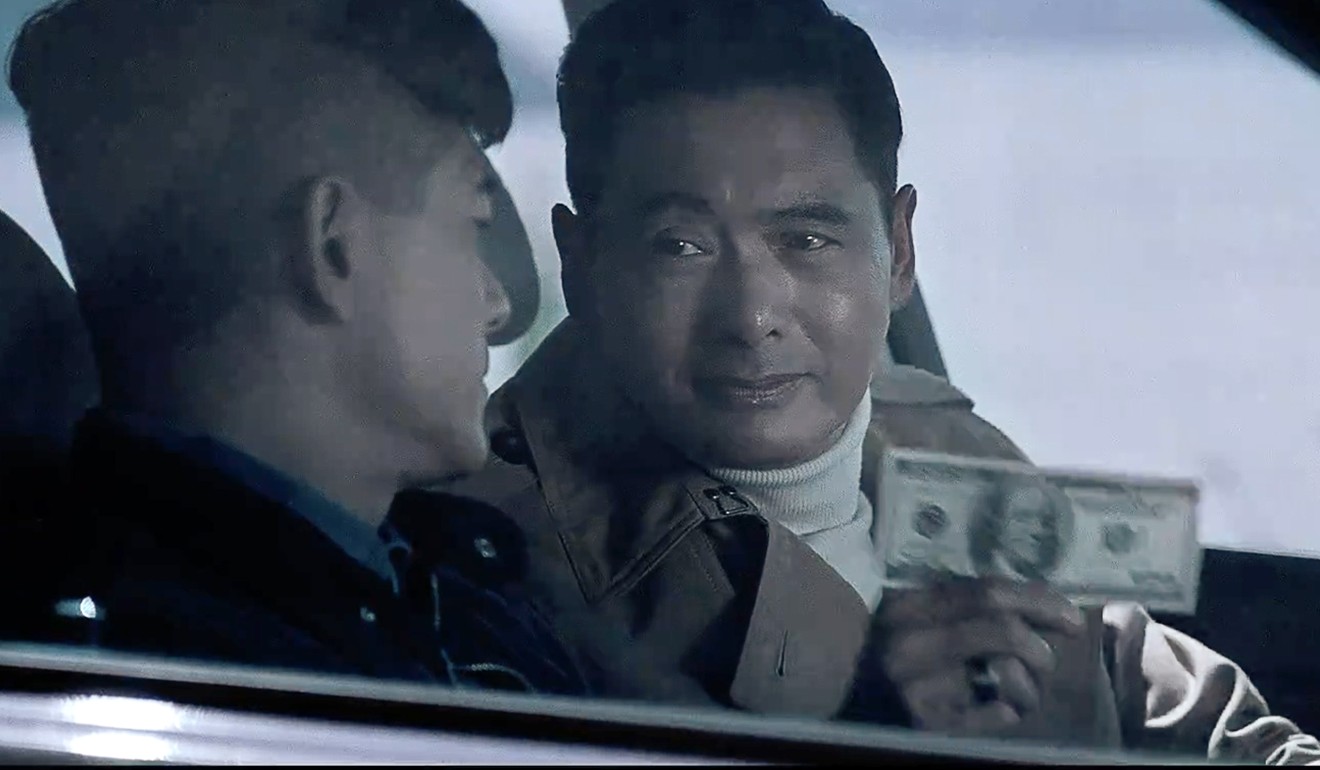 Mahua FunAge – whose Chinese name, Kaixin Mahua, translates as "Happy Doughnut" – is just the latest in a long line of canny operators cashing in on mass appeal. Its success is bizarre only in the fact that its silly and at times tasteless comedies have reigned supreme during a period of po-faced patriotism in public discourse.
Then again, maybe Mahua FunAge's output fits rather than undermines the dominant national narrative: it's worth remembering that Chinese authorities dialled down the rhetoric earlier this year by yanking propaganda film Amazing China from mainland screens before putting a halt to the film industry's feeding frenzy for nationalistic war-drum movies in the wake of the success of Wolf Warrior 2 and Operation Red Sea. Even the masses seem to be experiencing patriotism fatigue, as shown by the withering online response to the re-release of Wolf Warrior 2.
Amid the China-United States trade war, as fears of an economic downturn deepen, comedies might be just what Beijing needs to appease public anxiety – and Mahua is dishing them out in spades. While its output can hardly be called ground­­breaking, its conquest of Chinese hearts and minds – with the films bolstered by stage performances in nearly every provincial capital in the country – says much about the state of China today.