At three hours and 46 minutes, Lav Diaz's The Woman Who Left (2016) is a short film compared with his other works. The Filipino art-house master has made some of the longest movies on record but the lengthy running times are validated in this drama, which has the expansive scope of a novel rather than the reductive format of most films.
In The Woman Who Left, which won the Golden Lion for best movie at the Venice Film Festival in 2016, Diaz uses every second to explore his characters, their relationships with each other and their broader relationship with society and politics. Viewers will leave the cinema with an intimate knowledge of the characters, their problems and their times, which will stay with them long after the closing credits have rolled.

Based on God Sees the Truth, But Waits (1872), a short story by Russian writer Leo Tolstoy, the film is an existential piece about Horacia (Charo Santos-Concio), a woman who has spent 30 years in prison for a murder she did not commit. It's 1997 and the film starts with a friend and fellow inmate confessing to the murder, which, it turns out, was part of a plot by Horacia's former lover, Rodrigo, to take revenge on her for leaving him.
Horacia is freed and decides to track down and punish the wealthy Rodrigo. She locates his house, which is heavily guarded due to the spate of kidnappings taking place in the Philippines in the 90s, but she's not sure what to do next. Time passes, and her daily life adapts to a new set of circumstances, including caring for a transvestite (John Lloyd Cruz) who has been abused. Gradually, Horacia's percep­tion of herself and her purpose changes.
The Woman Who Left is not a work of neo-realism – it is tightly scripted, meticulously acted and carefully photo­graphed (all by Diaz). But it is a truthful representation of life, with its distrac­tions and the stasis that occurs due to circumstances. In most films, characters tend to move towards certain goals but Horacia spends much of her time drifting.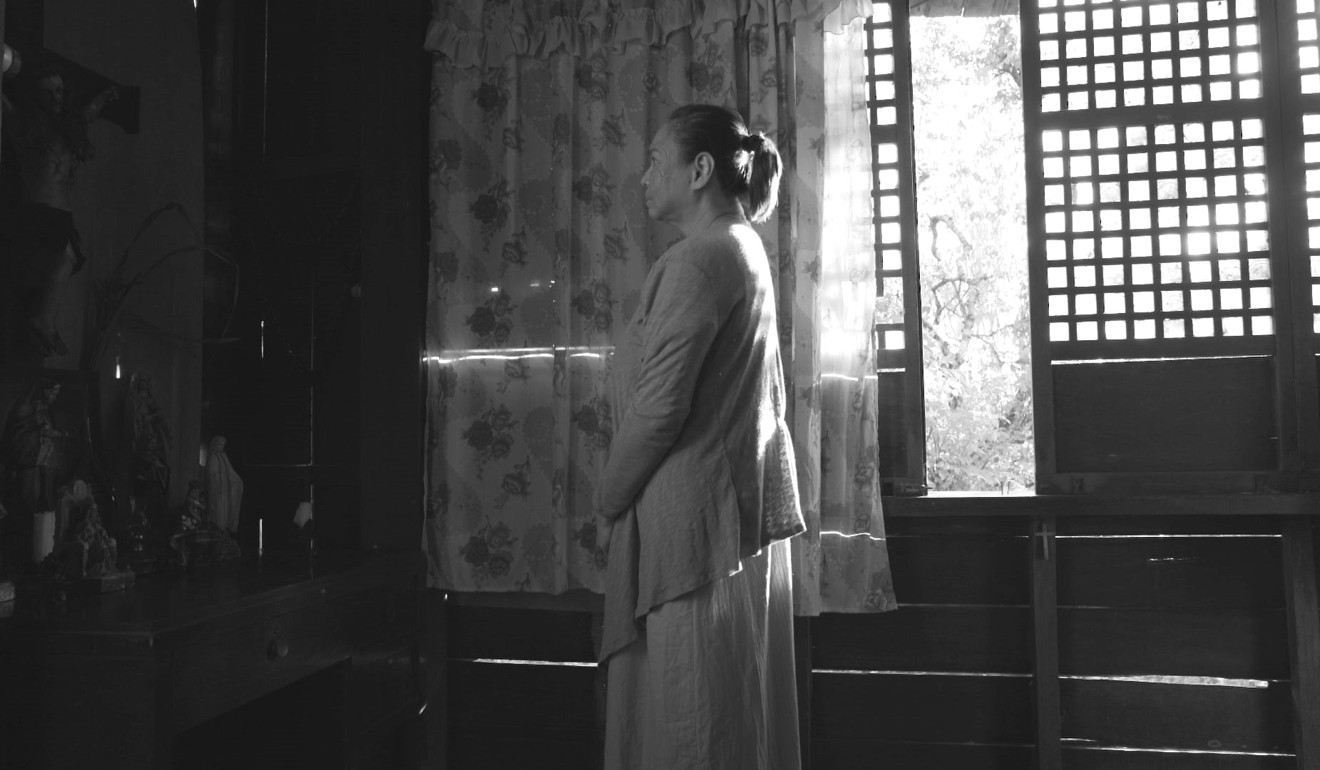 Santos-Concio, a former chief executive of ABS-CBN, a Philippine entertainment and media conglomerate, is a popular tele­vision host – The Woman Who Left was the first film she had made in 17 years. Diaz met Santos-Concio at the Berlin International Film Festival.
"When he came back from Berlin, he asked me if I would reconsider going back to acting, and I said, 'Yeah, why not, if there's a good offer or if there is an inter­esting character.' And two days after the call he sent me the script," Santos-Concio told Philippine news website Rappler.
Such is life.
The Woman Who Left will be screened tomorrow at the Hong Kong Arts Centre, in Wan Chai, as part of the Black & White As An Aesthetic Choice programme.