Polemical documentary feature The Business of Being Born (2008), directed by Abby Epstein and produced by actor and talk-show host Ricki Lake, who is also one of its interview subjects, attacks the medicalisation and cost of childbirth in the United States.
Presenting home births overseen by midwives as a preferable alternative to hospitals and obstetricians, the film advocates treating childbirth as a natural event rather than a medical emergency. Lindsay Jang, co-founder of restaurants Yardbird and Ronin, explains how it changed her life.

I saw The Business of Being Born about 10 years ago, when I was pregnant and living in New York. My ob-gyn (obstetri­cian-gynaecologist) was at a downtown hospital. I was well into my third tri­mester, 34 weeks pregnant, and they told us the statistics: the chance I was going to have a caesarean at this particular hospital was upwards of 70 per cent. I was like, what? It had never crossed my mind before. I thought, "I don't need a caesarean; I'm perfectly healthy; my mother had three kids." I completely freaked out.
I'm not sure who recommended the movie. It might just have been through googling the subject. I just knew that I needed to have more control of the whole process. I didn't want to leave it in the hands of a doctor who wants to get home for dinner and so I have to have major surgery. The movie opened my eyes. It affected how I had my two children.
Luckily my insurance covered the cost of a midwife, and I managed to find one who was happy to be taken on after 34 weeks. I didn't go back to the doctor. Then I had my son in Hong Kong. I couldn't afford to go to the Matilda or the Sanatorium, and I knew I would end up at the Queen Mary, which is a great hospital if you have a complication but I preferred not to go there. I found a midwife, and my only option was to do it at home.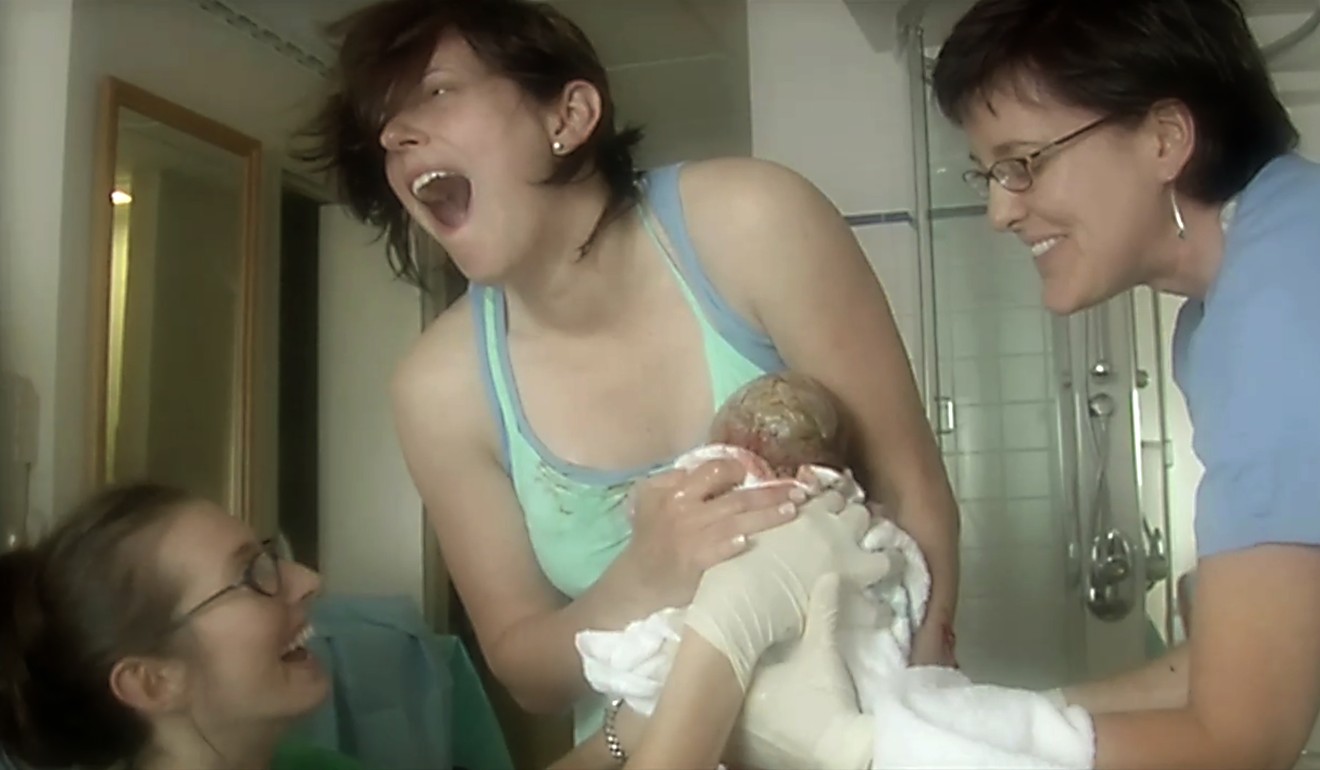 There's so much fear in the US – about everything, and particularly childbirth. You see the way it's presented in the media, and it's always someone almost dying. It's why people are scared. Most people either aren't interested or just follow the advice of their doctor without really looking around at what other options are available, or at how other countries deal with childbirth.
Like the US, Hong Kong is also very different from most of the world – here people choose caesareans on an auspi­cious date. A caesarean section is a luxury; the situation is something that can only happen in a first-world place like this. Of course, I respect everyone's choice, and everyone should be free to do whatever they want, but for me the whole business of going to hospital and treating it like a medical emergency just seems so unnecessary. Why are we intervening in nature so much?