Directed by Lars Kraume, The Silent Revolution has been selected as the opening film of the KINO/18 German Film Festival. It tells the story of a class of high school students in cold war-era East Germany.
After learning of the brutal clashes between Hungarian protesters and their Soviet oppressors, the students decide to hold two minutes of silence during class as a show of solidarity. Despite the seemingly trivial and innocent nature of their protest, the incident causes outrage, not just within the school but at the highest levels of the State Security Service.

When the Stasi descend upon the school, the agents use all manner of underhand techniques to weasel out the ringleaders. Theo and Kurt, the boys who suggested the idea, come from wildly different families. Theo's father is a factory worker with a history of protesting while Kurt's father is the local council chairman. When their classmates hold firm and refuse to divulge any information, the Stasi put the squeeze on their families.
Kraume perfectly captures the paranoia of the period, when liberal, artistically inclined intellectuals were demonised and state-sponsored media twisted the facts into "fake news" that pushed a specific agenda. Families and friends lived in such constant fear of reprimand that they would rather turn in each other than face the consequences. Besides terror, the film also wrings moments of humour from the Communist occupiers' overreactions to even the mildest act of sedition.
The uniformly excellent cast helps the film retain a youthful sense of optimism, which plays into one of the themes of this year's festival programme, "The Young Genera­tion". KINO/18 will screen 13 features in Hong Kong and Macau in October and November, including two from Switzerland and a trio of docu­mentaries by Uli Gaulke, who will be in town to give a master­class in his work. Other films explor­ing this theme include Philipp Eichholtz's Away You Go, Hans Weingartner's 303, and both of the Swiss selections.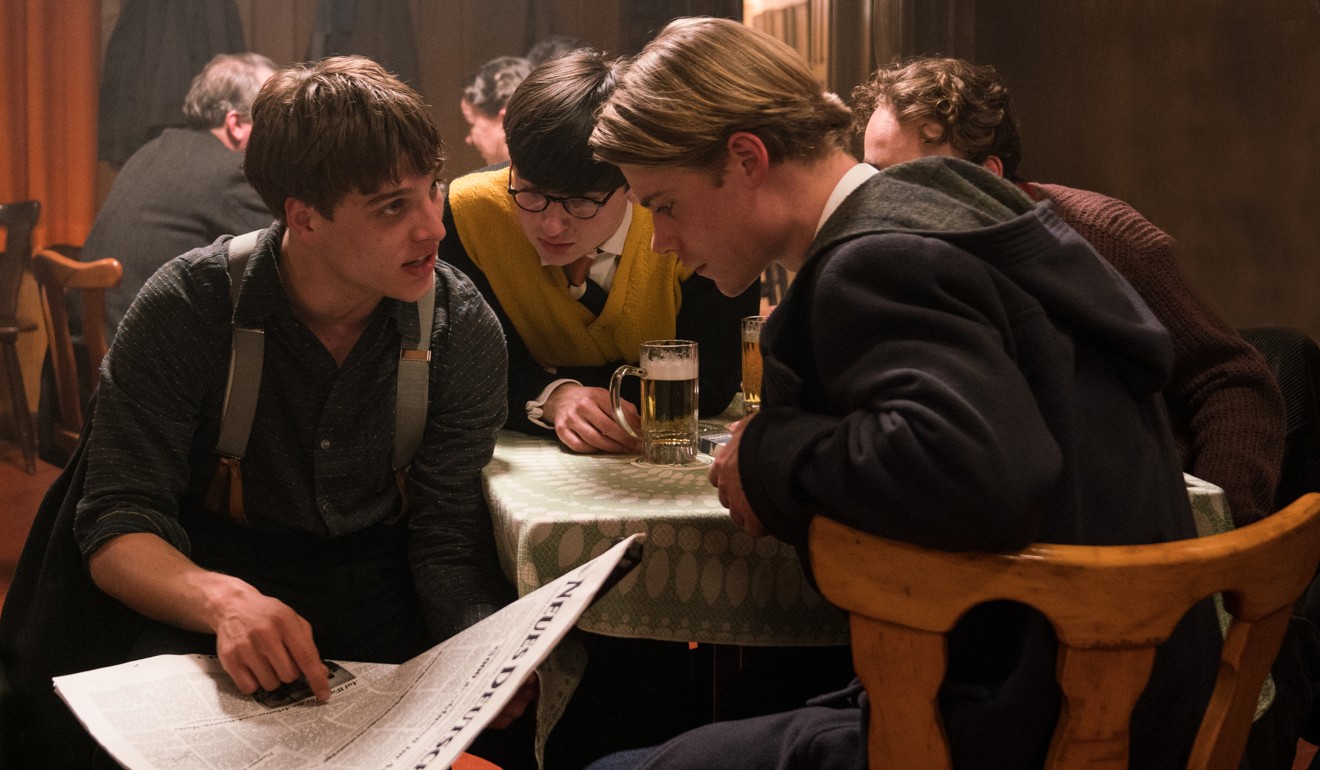 Dark Fortune examines the bond that develops between a child psychologist and an eight-year-old boy, the sole survivor of a car crash that killed his family. Lisa Brühlmann's sensational debut, Blue My Mind, is a coming-of-age tale like no other, toughened by suburban realism but enhanced by a magical flair for the fantastic.
Christian Petzold's Transit spearheads the festival's other theme, "Migration", with its timeless tale of refugees and asylum seekers in contem­porary Europe. Valeska Grisebach's brooding Western and Wolfgang Fischer's sea-bound adventure Styx fill out an impressive line-up.
The Silent Revolution will be screened on Thursday at the Hong Kong Arts Centre, in Wan Chai, on Friday at The Grand Cinema, in West Kowloon, and on October 20 and November 4 at Cinematheque – ・Passion, in Macau, as part of the KINO/18 German Film Festival.