True to form, this year's Busan International Film Festival, in South Korea, which ended yesterday, once again played host to new Chinese-produced movies of various styles and stripes.
On the one hand, there was mainstream fare in the shape Xu Zheng's Dying to Survive and Huang Bo's The Island, summer comedies that grossed 3.1 billion yuan (US$448 million) and 1.4 billion yuan, respectively.

Also showing were auteur-driven works such as Jia Zhangke's Ash is Purest White, which made its bow at the Cannes Film Festival in May, and Pema Tseden's Jinpa – a drama set in Tibet and produced by Hong Kong film­maker Wong Kar-wai that premiered at the Venice Film Festival last month. Ying Liang's semi-autobiograph­ical A Family Tour, a competi­tion entry at Switzerland's Locarno Festival in August, also featured.
There were several movies from lesser-known filmmakers, too. Cui Siwei, director Ning Hao's long-time screenwriting partner who also happens to be the screenwriter for The Island, presented Savage, his second feature as a director. An action-thriller, the film stars A-listers Chang Chen, Liao Fan and Ni Ni. On the low-budget end was 22-year-old Zhu Xin's debut, Vanishing Days, and Zhang Wei's The Rib, which is bound to make headlines with its story about a teenager's attempt to get a sex-change operation. And finally there was producer Song Wen's directorial debut, The Enigma of Arrival, a youth drama starring tele­vision star Li Qian and produced by veteran filmmaker Xie Fei.
Among these high-profile entertainers, auteurs and rookies was an award-winning master – Wang Xiaoshuai – who chose to present his latest work in Busan without the fanfare accorded to his peers.
A contemporary of Jia, who boasts a stellar track record on the festival circuit, Wang's Chinese Portrait is a narration-free documentary, comprising hundreds of short sequences the director shot over the past decade, about the everyday lives of ordinary people in China. Wang says the project began as an attempt to capture the landscapes that feature in the paintings of a friend, contemporary artist Liu Xiaodong.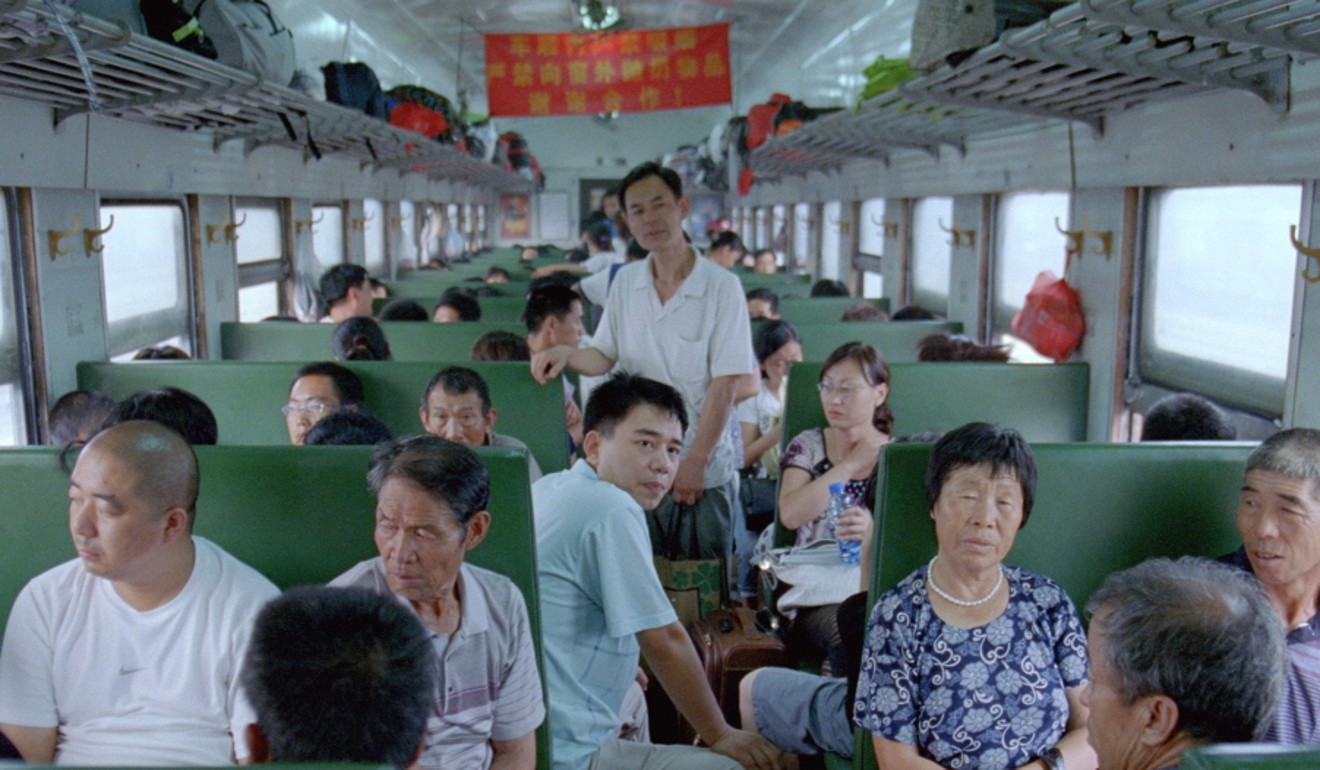 "The first images were shot in 2009, when I went to the places where Xiaodong made his paintings," says Wang. "From there, I expanded the scope of what I wanted to do and went around China, creating tableaux with my cameras just like I was making a painting. I chose to shoot with film – that was the time when we were still using celluloid – and I even used a four-by-three aspect ratio, to be close to what films should be like.
"Celluloid vanished as we arrived at the digital age," he says, referring to some of the latter sequences filmed with digital cameras. "Through this combination of material from these two different ways of filmmaking, viewers can witness the change of cinema."
More importantly, Chinese Portrait is a record of how China has changed over the past decade. Images of people leading provincial, traditional lives – fishermen mending their nets by the sea, potato farmers cultivating windswept fields, Buddhists and Muslims practising their religious rituals – are juxtaposed with sequences showing modern offices, bustling urban junctions and beaches bursting with revellers.
Wherever we go, we should use our cameras to record and reflect on the changes sweeping across our society and the way they affect the Chinese people
"Wherever we go, we should use our cameras to record and reflect on the changes sweeping across our society and the way they affect the Chinese people," says Wang. "But the norms of fictional film­making limit what we can do. Faced with such drastic trans­form­ations, it's relevant we should document what we see – that's why the Chinese title of the film is 'My Lens': this is a film in which a director uses a camera and observes what Chinese society is like at this point in time."
Chinese Portrait is also Wang's personal contemplation of his own passage through contemporary history. In one of a hand­ful of shots featuring Wang, the director is seen standing in Tiananmen Square, perhaps an allusion to how his life has been marked by the mainland's social and political upheaval. He is then shown standing in the last carriage of a train as rural landscapes whizzby – a reference to his family's relocation from Shanghai to the south­western city of Guiyang during the Cultural Revolution.
Mostly, however, Wang stays out of the fray and allows other people and land­scapes to speak for themselves – and the wide (and widening) social chasms he captures are certainly worrying. Images of impoverished children lining up in the front yard of their barren village school precede others showing university students in a classroom; a glimpse of a vast garment workshop with seemingly endless lines of sewing machines contrasts sharply with a snapshot of a modern office, with rows of computers and desks that also seem to go on forever.

With its panoramic survey of China and the many historical and social forces shaping the lives of those living in it, Chinese Portrait could be seen as supple­menting Wang's ongoing attempt to produce three decade-spanning dramas dubbed the "Homeland Trilogy".
This documentary also reveals the sense of uncertainty Wang feels about the future of his country, a scepticism that shaped the narrative of previous films such as Beijing Bicycle (2001), Shanghai Dreams (2005), Chongqing Blues (2010) and Red Amnesia (2014).
As he has done in the past through fiction, Wang uses the documentary form to point at the disparity between rich and poor. The urban bourgeoisie are shown spending their holidays in the sun and the rural underclass praying for rain in China's arid interior.
While not exactly offering a hard-hitting cri de coeur about the country's problems, Wang provided plenty for the viewer to reflect on – which, in the current political climate in China, is an achieve­ment in itself.