In Search of … (2001), an ambitious collision of funk, rock, hip hop and electronica, was the debut album from N.E.R.D., the band formed by the hugely successful production duo The Neptunes (aka Pharrell Williams and Chad Hugo) with childhood friend Shay Haley.
Indie band singer, filmmaker, DJ, artist manager, event promoter and creative consultant Tedman Lee Pui-ming explains how it changed his life.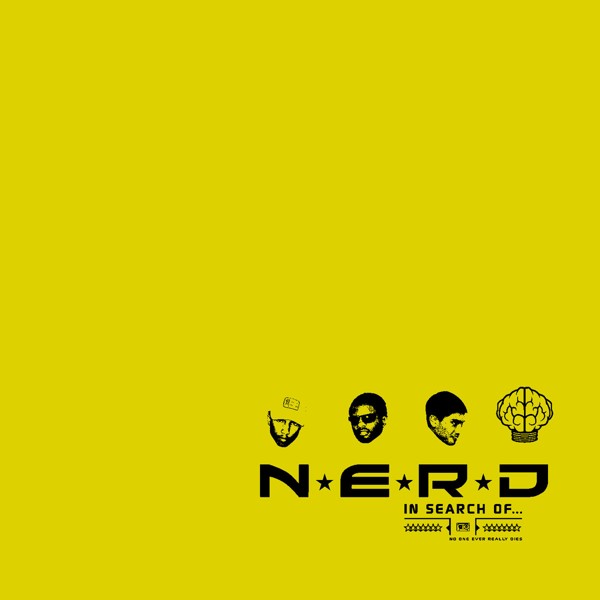 I first encountered this album in 2001, when I was 14 or 15. The first track I heard from it was Lapdance. It had elements of the harder, alternative rock I was listening to, but also hip hop, funk and electronic elements. It sounded familiar, but also like nothing I'd ever heard before. It made me feel bada**, like the rock music I liked, but it was way cooler.
I started looking into N.E.R.D.'s music and videos. They went on to have a huge influence on my growth and opened a lot of doors for me. If I hadn't discovered N.E.R.D., I wouldn't have got into a lot of post-rock bands or even Radiohead. When I DJ, I play a lot of genres, and that all comes from hearing this record as a teenager. There's always that gateway record that got you into a bunch of things – this was that record for me.
In Search of … made me want to do a whole range of things. It was the first time I'd seen a band that did every­thing themselves: music, videos, merchan­dise, collabora­tions with fashion brands. I never thought you could work on the whole culture: make music, but also make the T-shirts and be the producer and the guy DJing that night. This was before the social-media age, when all that became easier. I was really impressed that Pharrell had his own fashion brand and was directing his own videos.

N.E.R.D. and The Neptunes struck a balance between being mainstream and underground. They work with popular artists such as Britney Spears and Justin Timberlake, but their music isn't corny.
It's funny to listen to the album again now. At 14 or 15, I was really lost. I had zero friends at high school, I didn't know what I was going to do, but this record opened so many doors for me. Since then, I've been able to do so many different things to make a living.
And now I'm back at the In Search of … stage again – I'm bored with the things I've been doing for the past five to seven years, and I'm looking for the next thing.