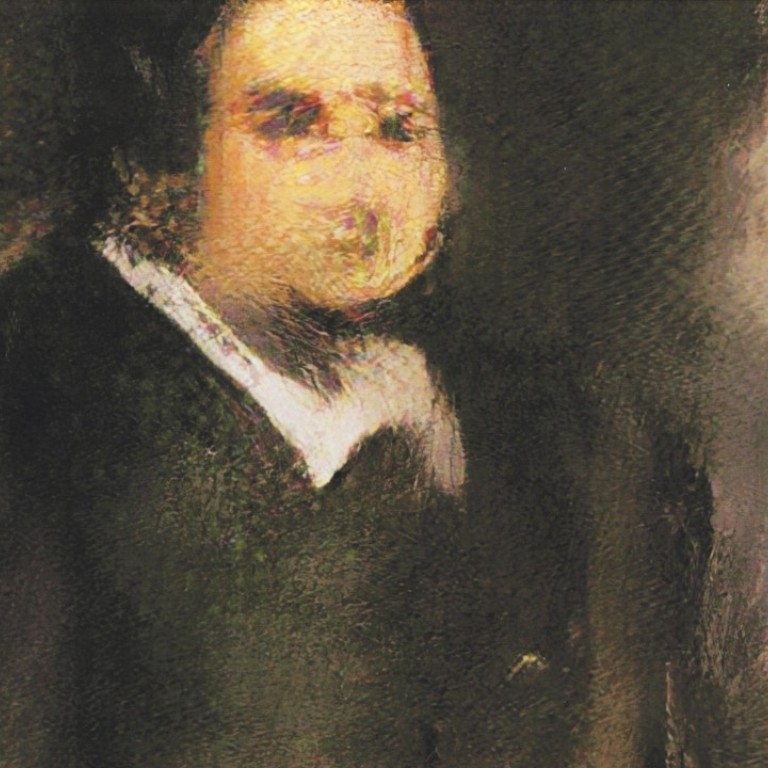 Opinion
The Collector
by Enid Tsui
The Collector
by Enid Tsui
Artificial intelligence and art – can machines be creative? Digital artworks show they can
Machines can create pictures but are they art? Two recent portraits generated by an algorithm raise some interesting questions
You may think artists would be among the last to be replaced by robots. Well, this week an artwork generated by artificial intelligence will be auctioned for the first time, while a paint­ing by a machine has won an international prize.
Both are portraits. The first, Portrait of Edmond de Belamy (2018), is a print depicting a ghostly image of a man that is valued at US$7,000 to US$10,000 in Christie's' prints and multiples sale on October 25 in New York. It was entirely the creation of an algorithm, the code of which was written by Parisian collective the Obvious artists, who identify themselves as the "publisher" of the painting.
The other work is a sitting nude titled The Butcher's Son, a name chosen by Mario Klingemann. The German artist wrote code that trains a computer to under­stand how portraits look and then to create artworks that look like they have been painted by humans. Klingemann entered the painting for the annual Lumen Prize for digital art and won the gold award.
The artwork bears no obvious hallmarks of artificial intelligence. The face is a mangled, bloody mess – butchered, perhaps. As the judges have observed, it is reminiscent of 20th-century figurative painter Francis Bacon's disfigured faces.
The rest of the subject is loosely painted, with a naturalistic skin tone. There are sections that have been artistically omitted, it seems, such as the hands and fore­arms. The background looks like a textured watercolour wash, the floor a lighter shade of grey than the wall.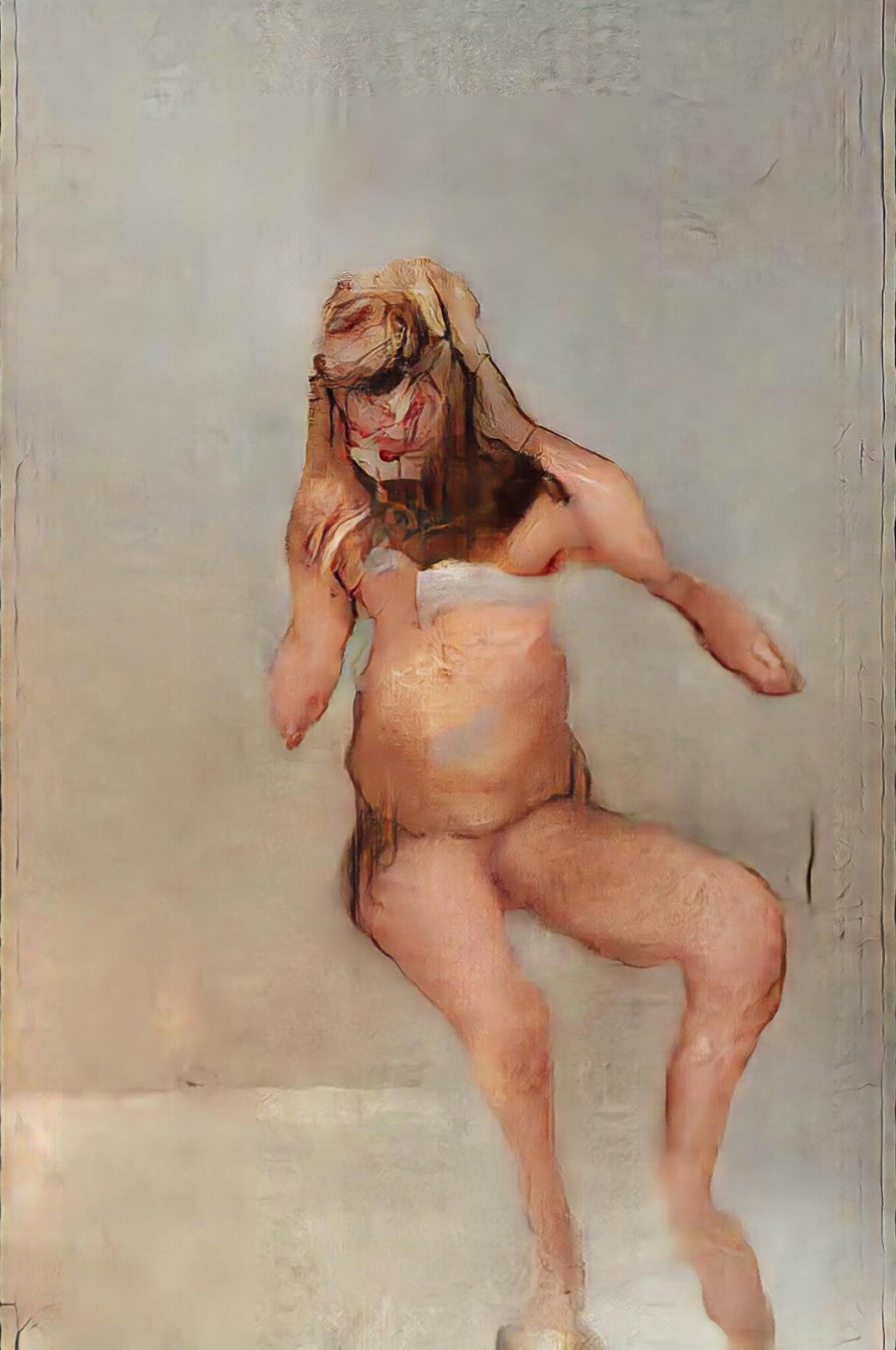 Carla Rapoport, founder of the Lumen Prize, which is in its seventh year, insists that The Butcher's Son is very much an artistic creation by Klingemann, using logic that can equally be applied to Portrait of Edmond de Belamy and the Obvious artists. Not only is there the naming of the work, which confers a context, but Klingemann also intervened at every step of the process, Rapoport argues.
"He was the one who decided what to feed into the computer, and he was the one who picked one out of the thousands of images the machine generated to enter our competition," she says.
"You can get a computer to paint like Van Gogh but that in itself wouldn't be interesting. It's how an artist experiments with technology that is intriguing. In the future, artists using artificial intelligence as a tool may be seen as being as controversial as when artists first switched to oil-paint tubes in the 19th century."
Rapoport started looking into digital art when she became a technology writer in the early 2000s.
"I was gobsmacked by what technology had done to publishing and music, and I thought, 'What has happened in art?' Nothing, it seems," she says. "When I saw David Hockney's iPad paintings, I thought he couldn't be the only one using these tools. That's when I found a huge history of people using computers for art. Today, it's no longer niche."
In one sign of just how mainstream digi­tal art has become, next month, the Lumen Prize will take four new works to mainland China, where the pieces have been commissioned for a public digital-art festival in a newly developed neighbour­hood on the outskirts of Chengdu, in Sichuan province.
The Lumen Prize is open to any art that engages with technology. This year's winner of the Interactive Award is Hong Kong's own Leung Kei-cheuk, also known as GayBird.
The artist's Fidgety (in between up and down ) is an installation featuring 40 speakers facing upwards with metal rods dangling above them. The speakers thump to a recording of the artist's heart­beat and their vibrations jolt the rods, creating their own sound.
GayBird first created the installation in 2015 for a festival in Taiwan that showcased the interaction between science and art.
"My art is always to do with showing sound in a new way," he says. "Sound isn't just for listening. Here, my heartbeat is a force that triggers a kinetic response.
"I use [technology] like a painter uses watercolours. And my work is meant to be very human."