The Chinese slogan for this year's Pingyao Crouching Tiger Hidden Dragon International Film Festival (PYIFF) translates as "Films returning to the market". And a market was what visit­ors found when they set foot in Pingyao Festival Palace, where the PYIFF was being held: to the left of the entrance were food stalls, booths selling artisanal goods and even a carousel, all laid out in the forecourt of what was once a state-owned diesel-engine factory.
In the main hall, young volunteers proffered postcards and festival memora­bilia from behind counters set under gaudy neon signs. At its far end, the tills ceaseless­ly rang (or beeped, as most transactions seemed to be conducted via smartphones) in cafes, gift shops and a well-stocked bookstore.
The bazaar-like ambience was instru­mental in creating "a focused and hospi­table environment" for visitors, according to the PYIFF's artistic director, Marco Müller, who, during a four-decade career, has presided over festivals in Venice, Rotterdam and Locarno before teaming up with Chinese auteur Jia Zhangke for the Pingyao project. (Its much-acclaimed inaugural edition was held last year.) This was part of a plan to sustain interest and keep the audience coming back for more, Müller says.
And return they did, in droves. Through­out the festival, which ran from October 11 to 20, the venue swarmed with people but, more importantly, the screenings were regularly packed. Tickets were sold out for the gala presentations of high-profile films (such as Alice Rohrwacher's festival hit Happy as Lazzaro, and Liu Jie's Baby, starring A-lister Yang Mi), as well as for titles in the "Made in Shanxi" section, dedicated to movies produced in Pingyao's home province.
Just as popular were films in the com­par­atively obscure retro­spective of the Soviet Union New Wave in the 1960s and 70s: it was a pleasant surprise to find an early-morning screening of the late Russian filmmaker Larisa Shepitko's rarely seen 1963 debut, Heat, nearly full.
"That kind of response is what we were hoping for," Müller says. "People surrounded guests such as the Happy as Lazzaro actor [Adriano Tardiolo] and would not let him go.
"That should have been instructive for some of the distributors, that even after the official Q&A, there will be a group of young, educated people who beg the director to find some time, and then corner him to ask more questions – it could go on for another 45 minutes. It's a way to prove that there's a hunger for [quality art-house films]."
The success of alternative fare hinges on the taste and enthusi­asm of China's young and curious demo­graphic, Müller says – something he and Jia proved with a small test at a screening of Tunisian director Mohamed Ben Attia's Dear Son, a title in the festival's main competition this year.
"The hall was full," Müller recalls. "Jia looked around and said to me, 'Oh god, I've never had such a young audience for my films, not even in Cannes.' I said, 'Could you ask how many are in their 40s and up?' And there were only 60 – so the rest, 500 people, were in their 20s and 30s. So that was the immediate reference for anything we want to do in the future – we have to cater for their needs."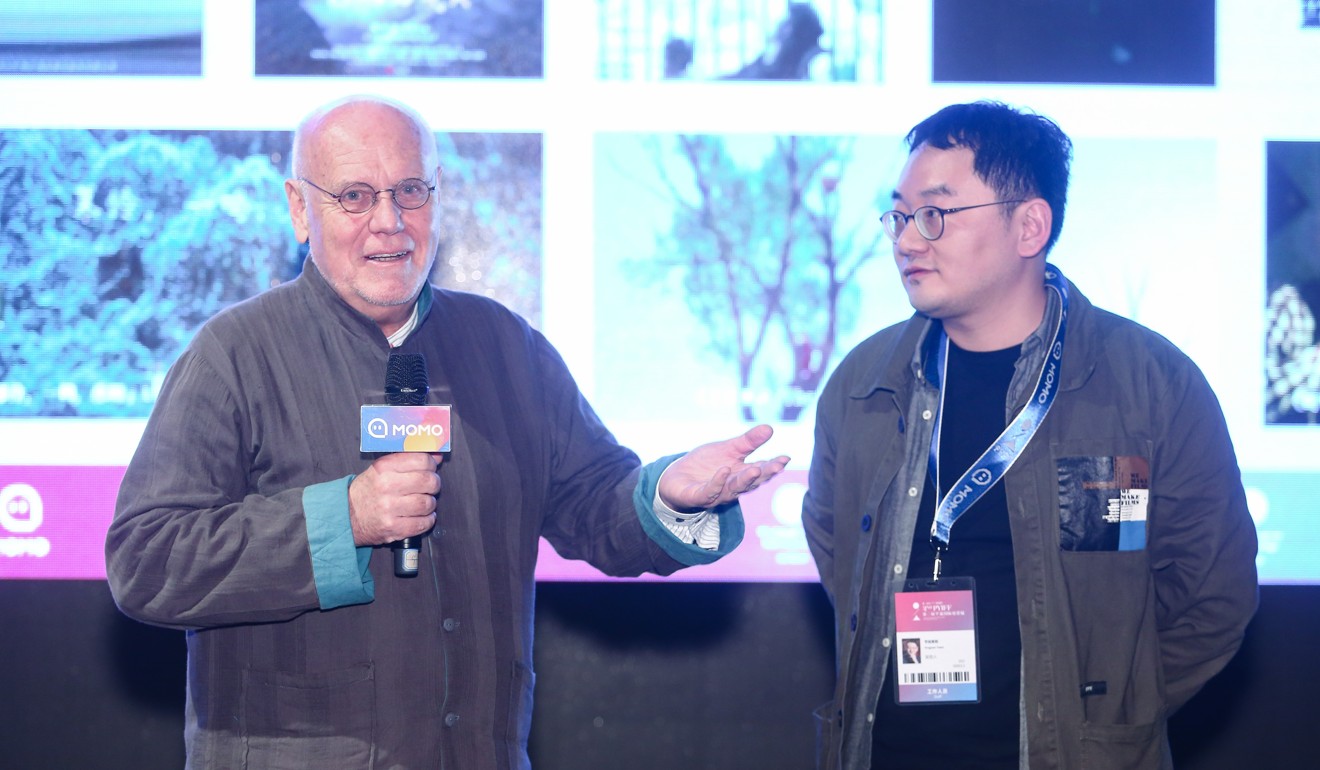 Given that there is no tertiary educa­tional institution in Pingyao, most of those described by Müller as the wenqing ("cultured youth") travelled to the festival from Taiyuan, the provincial capital; Beijing (which is about five hours away by train); or further afield.
"Cheap trains, cheap accommodation: you can find boutique hotels here for US$20 a night. Give them a pass for 100 yuan [US$14] and they can see all the films in the festival," he says. "It's an immense push for the cinephile population in China."
Cinephilia is certainly in bloom in Pingyao. The Philippines' Lav Diaz (Season of the Devil, 2018), South Korea's Lee Chang-dong (Burning, 2018) and Mauritania's Abderrahmane Sissako (Timbuktu; 2014), all acclaimed film­makers but not well known in China, deli­vered masterclasses to full auditoriums.
There were also well-informed post-screening exchanges between these young film-goers and the directors of the Shanxi-made films.
It would come as little surprise to see some of these audience members answering questions on stage a few years down the line.