Alien nation It was 1987, the golden era of Hong Kong. I moved to France because my father's business had gone under and he was turning over a new leaf, joining a friend in Strasbourg to run a Chinese restaurant. I was 11. I thought it was normal to migrate to another country because many people in Hong Kong were doing that back then. But once the new life began, the sadness and homesickness set in.
My brother and I went to an international school where there was only one other Chinese kid. I became a typical Chinese migrant, making little effort to integrate into French society. I kept writing to friends in Hong Kong. Socially, I was kind of isolated as I was different from the others in many ways. But it wasn't always other people's fault; feelings of perceived isolation also drove me to alienate myself.
Me and the deranged housewife I've dreamed of becoming a movie star ever since I was a child. In 2001, after finishing my studies in architec­ture, I returned to Hong Kong and became a merch­an­diser for a French company, but I didn't stop trying to get into showbiz.
On one occasion, I went to a casting for a jeans commercial. They were looking for two actors who could dance. I could dance and so I thought I fitted the bill, but they didn't pick me. Later, I picked up a gossip magazine that reported on the casting. It put the candidates into three categories: "good-looking winners"; "good-looking losers"; I came under the third category, "alternative candi­dates", which included a bald, middle-aged man and a deranged housewife. I was offended and disappointed. Hong Kong showbiz was not for me, I decided.
Class of their own When the euro arrived, in 2002, many French companies were hit hard. I was made redundant and so I returned to France and took odd jobs as a fashion stylist in Paris. I began to understand France as a class-conscious society.
In the upper class, people are obsessed with certain etiquette "ordinary" people may not know. Saying "bon appétit" before a meal is a no-no. To perform a hand-kiss, the man takes the woman's hand and bows towards it until his lips are 1cm above her hand. There's no actual kissing. If you do otherwise, the upper-class people won't bat an eyelid or bitch about you, but they know you're not one of them.
I love how French culture delights in elegance, but there's also a tendency to bask in the glow of faded glories. That can get in the way of progress.
I brought an acerbic Hong Kong style to the shows. I talked about French politi­cians like they were my buddies. I had no qualms talking about money, unlike the French. But what I did was to use money as a tool to bring out certain issues in society.
Stand-out stand-up I had dabbled in music and released an album in 2009, but it was a flop. Then I started going to bars, trying to do some networking. But I discovered some­thing else: many bars had open-mic nights for stand-ups. So I wrote a five-minute script and found the guts to get on stage.
I was dressed to the nines, like a Canto-pop diva. I started by saying: "Ladies and gentlemen, are you surprised to see me here? I know you are, because stand-up comedians in this country are all horribly dressed!" People applauded. Some­how my style went down well with the audi­ence. The organ­iser believed they had discovered something new. I gave more performances but still struggled to make ends meet.
On the money After I won a stand-up comedy contest in 2011, a small French radio station asked me to host a segment called La Saga de Miss Hong Kong. I had to put together six or seven current news items in three minutes and give them a funny twist. Step by step, I got more jobs, including co-host­ing a variety show called Comment ça va bien! on national TV channel France 2, from 2013 to 2015, and then Folie passagère on France 2, from 2015 to 2016.
I brought an acerbic Hong Kong style to the shows. I talked about French politi­cians like they were my buddies. I had no qualms talking about money, unlike the French. But what I did was to use money as a tool to bring out certain issues in society.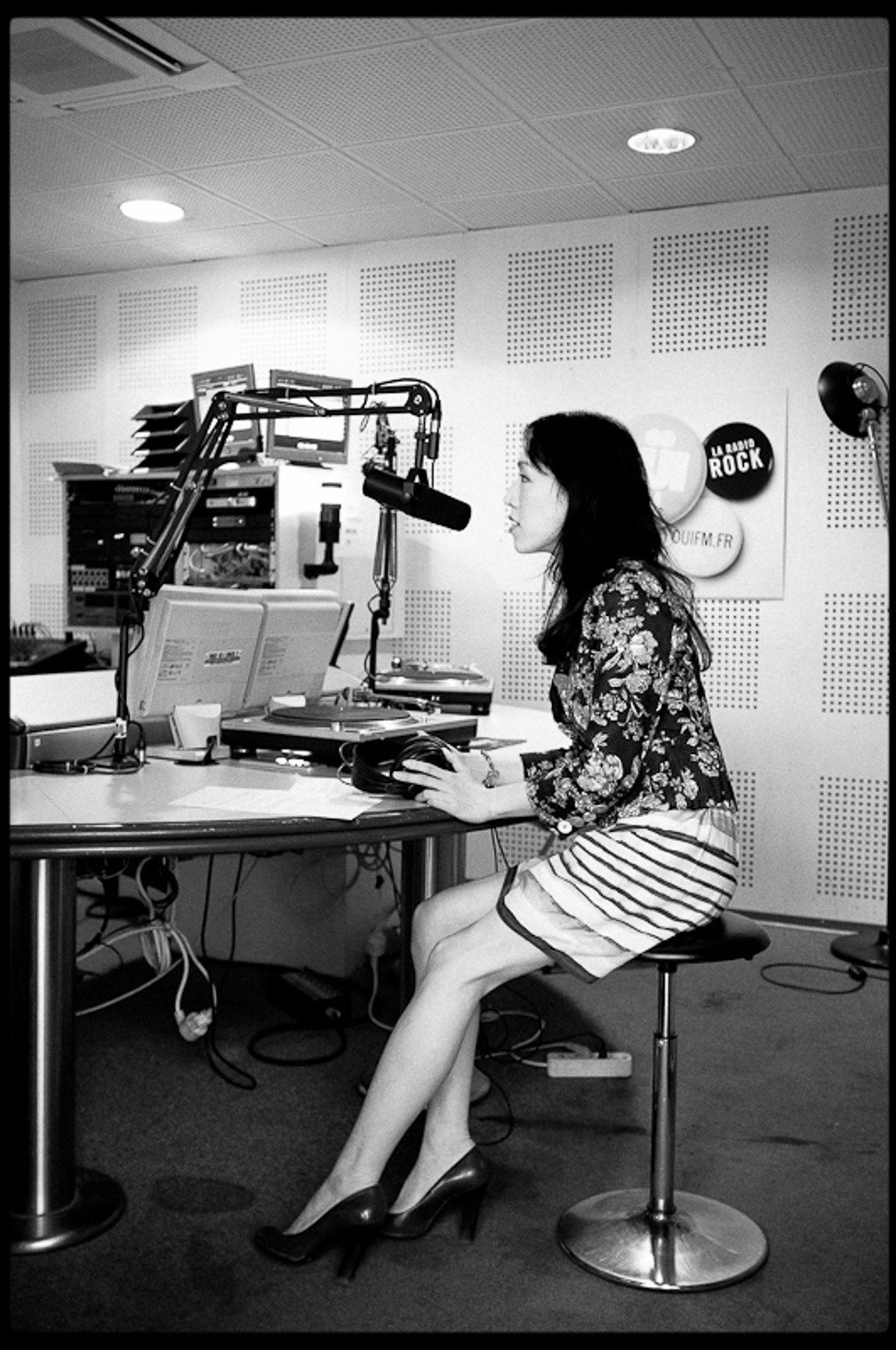 Minority report I don't play the gender-identity card (Sony Chan was born a man). For a minority to get accepted, I believe it's best to highlight what it has in common with the majority, rather than the differ­ences. But it also depends on where I am. If I live in a place where homosexuals get persecuted, I may come out to fight.
I've never considered having (gender reassignment) surgery or anything like that. I know who I really am and that's enough. I have a supportive family. Most people are comfortable in their own skin on some days and uncomfortable on others. I'm one of them.
Hong Kong song The most remarkable thing happened in 2015, when I got a bunch of French artists to join me in a (Folie passagère) show to sing in French and Cantonese (see video below). The song carried some lines mocking (then Hong Kong chief executive) Leung Chun-ying. I knew many people in Hong Kong were unhappy with him; I wanted to show my support for the city.
The TV station didn't know what the Cantonese lyrics meant. I reassured them it was something righteous. When the video of the song went viral, the top guys at the station got paranoid and told me not to speak to the Hong Kong press. I was quite disappointed, but the artists were on my side, and I started to have fans in Hong Kong.
Lobsters for all Suppose eating lobsters is a human right, and everyone could have a lobster every day. Imagine then how the quality of lobsters would deteriorate through mass production. French TV is this unsavoury lobster today. This emphasis on equality means everyone gets their 15 minutes of fame on TV, often by making a fool of someone or a com­mu­nity. It's almost like everyone is relieved to see such medio­crity because it implies it's OK to be mediocre. Young people no longer have to worry about French grammar since people in reality shows speak bad French. I'm quite sick of this aspect of globalisation.
Belle Canto When I perform in France, I often mention that I'm from Hong Kong. On radio, I always start a show by singing two lines of a Canto-pop song called La Tour Eiffel. It's nice to be able to bring a bit of Hong Kong culture to France.
Coming back to Hong Kong this March for the first time in years made me love this place and the people even more. The original plan was to give four perfor­mances of my comedy show. Surprisingly, the tickets went fast and I ended up doing eight sold-out shows. I feel a bit triumphant over that.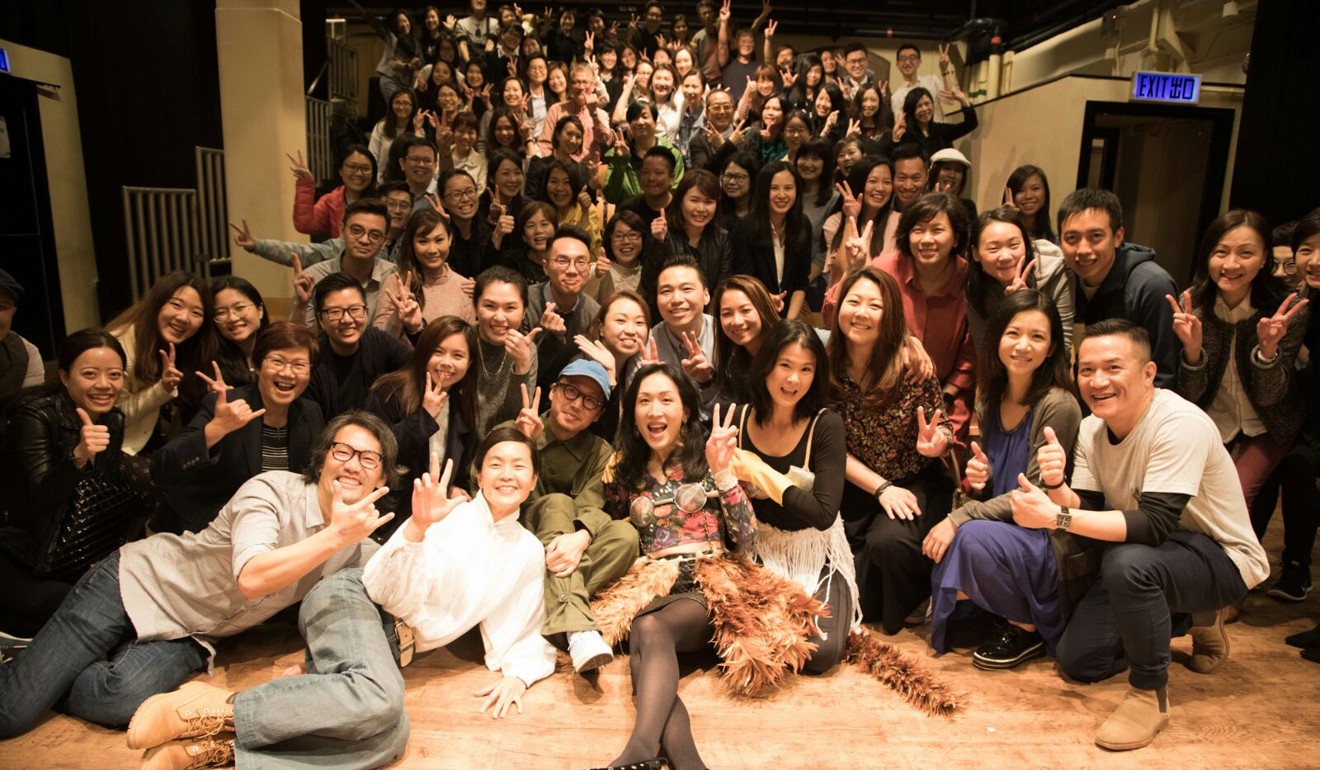 Haters gonna hate I never vote in France. I think France is nice enough to let me call it home and I'd better leave the government bigwigs to their own devices. My French friends think I'm silly. They say, "You have a French passport and so you are in." But I'm still conscious of my foreigner identity.
In France, I have fans who like me for different reasons, but there are also people who dislike me, perhaps because they can't figure out my gender or because they can't place me based on my accent. People are free to dislike me as long as they remain polite. I'm so used to getting looks that you have to be really rude for me to notice you dislike me.