American contemporary artist Scott Campbell destroys money to make money. By destroy, we mean he carves sheets of uncut US dollar bills into works of art. This month, he is bringing his latest series, "Using All the Freedom We Have", which explores the pervasive influence of money on contemporary art, to the Over The Influence gallery, in Central.
Los Angeles-based Campbell, 41, might be carving a name as a contemporary artist, but he is better known as a tattooist, having inked the likes of Robert Downey Jnr, Courtney Love and Marc Jacobs. The creative industry, though, wasn't always on his radar.
Campbell was studying biochemistry at the University of Texas, in Austin, when he quit and moved to San Francisco, where he took up tattooing.
"I dropped out of school – no attention span – and ran away to San Francisco and hung out with a crew of punk rock hippies living in Golden Gate Park," he says. "I spent a lot of time drawing on friends' jeans jackets – you know, band logos and album covers."
It didn't take long for him to go from drawing on jackets to inking pictures onto friends' arms and legs.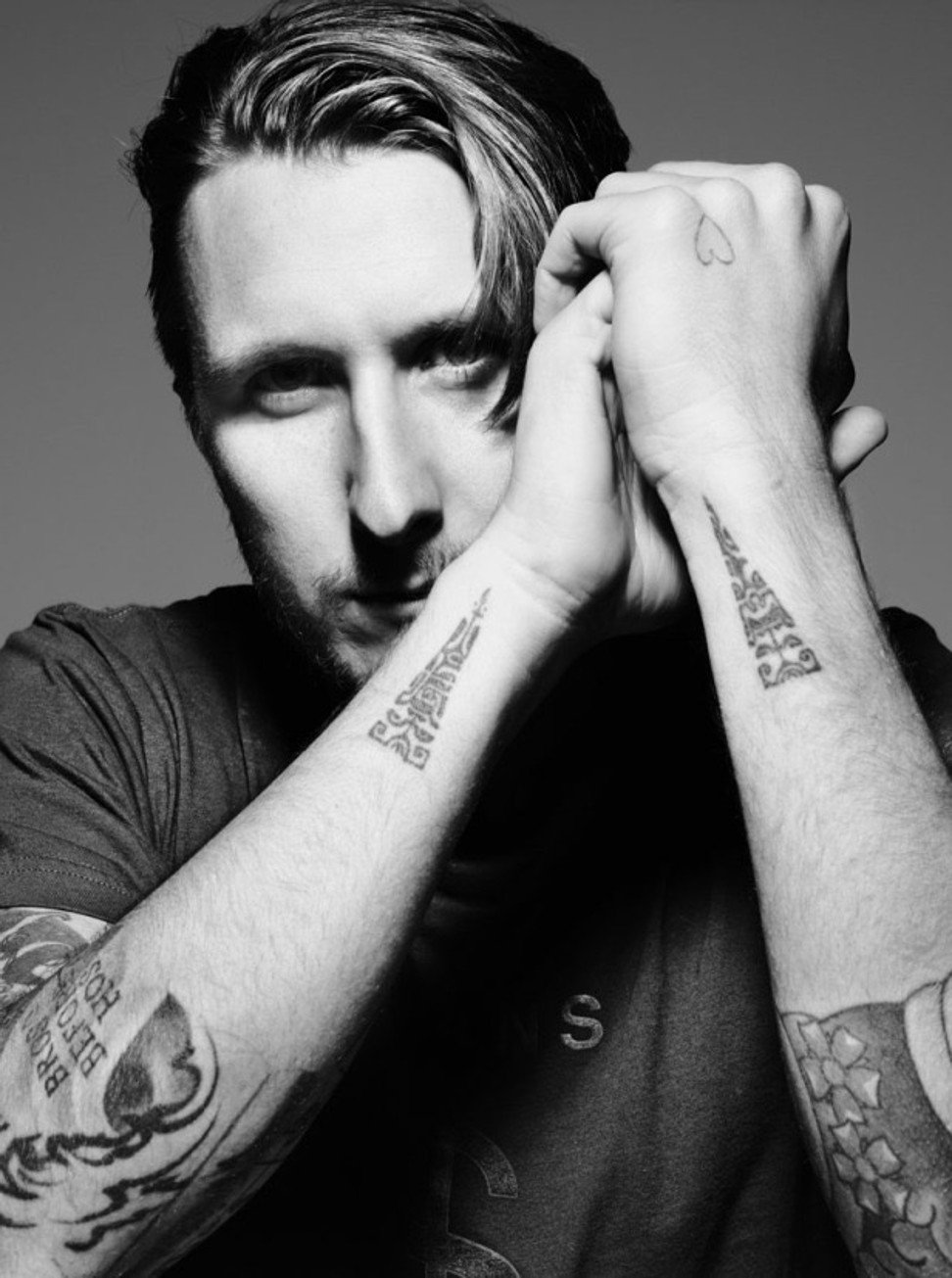 In 2000, he moved to New York and opened the Saved Tattoo studio, where he quickly rose to prominence – his first celeb­rity client was the late actor Heath Ledger, who com­mis­sioned a small bird in flight on his arm.
For his "Using All the Freedom We Have" series, Campbell draws inspiration from 17th-century Dutch religious paintings, with objects such as skulls "serving as explicit reminders of the vanity of earthly pleasures and goods".
"Using All the Freedom We Have" will run at Over The Influence, 1/F, 159 Hollywood Road, Central, tel: 2617 9829, from December 14 to January 12.