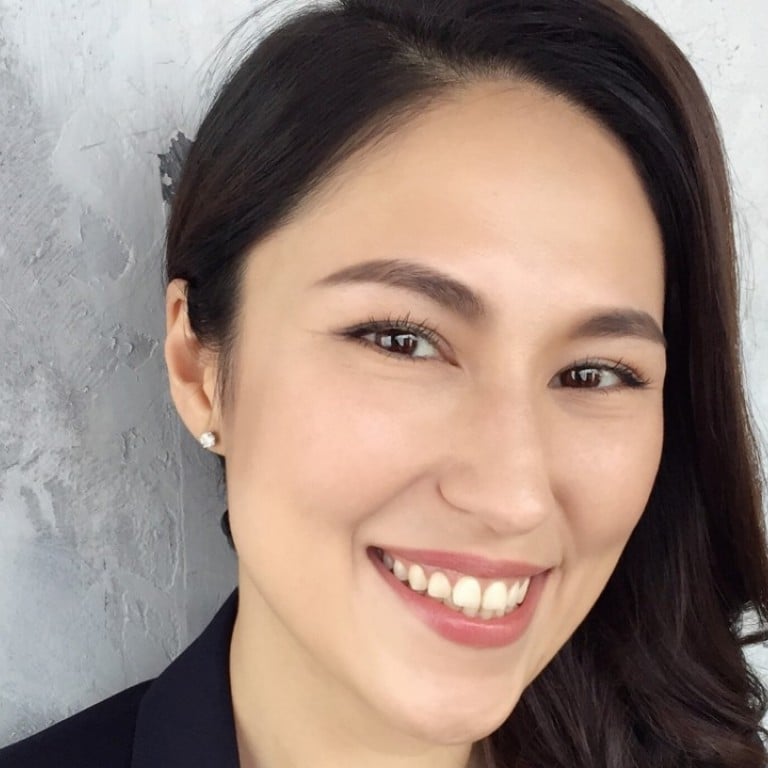 'I watched Notting Hill 5,000 times' – how a fashion entrepreneur fell in love with London
That any two people can fall in love was the 1999 film's take-home message for Goxip founder Juliette Gimenez
Screenwriter Richard Curtis and director Roger Michell's romantic comedy Notting Hill (1999) chronicles the on-off love affair between film star Anna Scott (Julia Roberts) and bookshop owner Will Thacker (Hugh Grant). Hong Kong-based entrepreneur Juliette Gimenez, the founder of shopping app Goxip, variously described as the Shazam of fashion or a shoppable Instagram, explains how the film changed her life.
I didn't see Notting Hill when it first hit the cinemas, but my friends were all talking about it. Of course, back then there was no Netflix or anything, but I remember going to an old cinema near Leicester Square, in London, to watch it. It was the only place still showing it and I was really only there because of Hugh Grant.
I was living in Hong Kong (Gimenez was born in France and raised in Hong Kong) but visiting London to see friends. I was fascinated by London and this film really nailed it for me. After seeing it, I wanted to live in the UK.
Notting Hill just made me feel in love with the whole place. I remember checking out Notting Hill (the west London district where the film is set) straight after I watched it. I was walking the streets the next day, trying to find the blue door (the entrance to Thacker's flat in the film). It was a lot quieter and not as buzzy as in the film, but that didn't stop me loving it.
As soon as I went back to Hong Kong, I started looking to apply to universities in the UK. I ended up studying in Bath (in the southwest of England), but I went to London pretty much every other week­end. And London is still my second home.
I fell in love with the movie – probably too much, I was even dreaming about it. A lot of things about it struck a chord with me. I loved the British sense of humour and the way British men charm women, which I hadn't experienced in Hong Kong.
I also enjoyed how the film portrays love. Love means a lot to me – my love for my partner, my colleagues and my friends. Julia Roberts' character, Anna Scott, is a big star in the film, but they still fell in love.
It moved me a little bit. You see her relax when she's with him. Love should be genuine and honest. It doesn't matter who you are, whether you're a movie star or a bookshop owner – any two people can meet like that and form a romantic relationship or a friendship.
I've watched it more than 5,000 times – no exaggeration. In my first year at university I'd stay up all night to study, and I'd play Notting Hill in the background. I have the script and I have five versions of the DVD. And two or three weeks ago I was still playing Notting Hill in the background – it's finally on Netflix.
It's kind of a comfort thing.