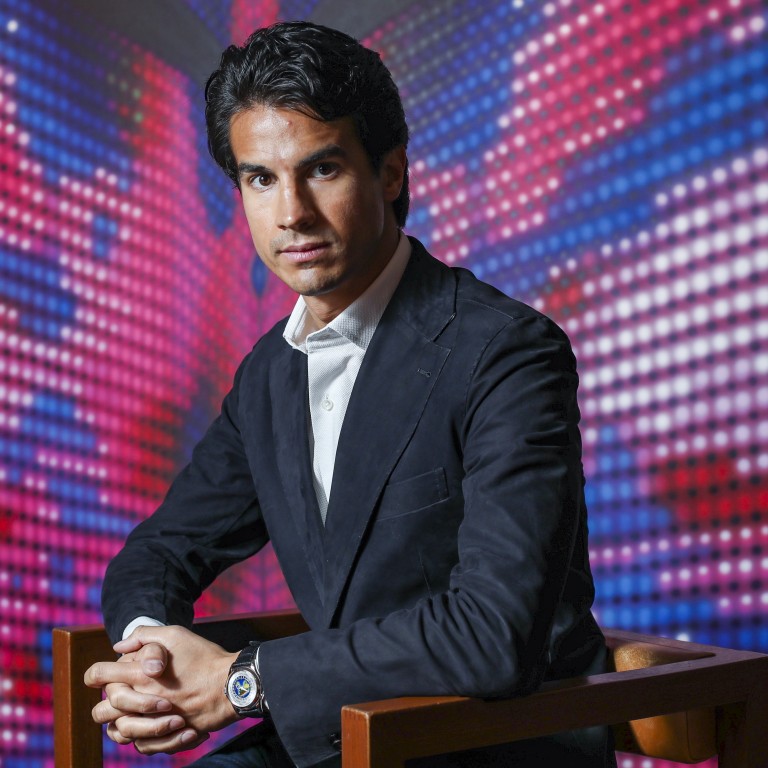 Opinion
The Collector
by Enid Tsui
The Collector
by Enid Tsui
Meet the young, French collector trying to save Chinese contemporary art
Georgia-based John Dodelande says he collects Chinese contemporary art because it is 'no bulls**t', unlike its Western counterpart
The publicity blurb for the "Enlightening Times" exhibition, at Duddell's art gallery, in Central, describes collector John Dodelande as a "defender" of Chinese contemporary art. It is an odd statement, in more ways than one. The rise of the Chinese art market in the past 20 years has been phenomenal, so why does it need defending? And by a 30-year-old French entrepreneur who has never lived in China?
We met Dodelande during last month's Art Basel Hong Kong. The collector, who comes from a well-to-do Parisian family, is a flamboyant socialite who, aged 17, founded a fashion brand and embarked on the life of a serial entrepreneur. He has designed luxury yachts, defined the contemporary European dandy (though, sadly, he doesn't dress in bright pink suits any longer) and moved to Tbilisi, Georgia, which lies at the border of western Asia and Eastern Europe, where a sizeable French expatriate commu­nity appears to have settled.
Dodelande began to invest in Georgia in 2012, after he was invited by a child­hood friend who had settled there, he says. It was easy to obtain bank loans for infra­structure projects, so he moved into real estate. Among other projects, he is building a hotel for the fast-expanding Tbilisi International Air­port. He says he is part of a new generation of "Silk Road" entre­preneurs – who are taking advantage of the promise of a former Soviet state that is pro-Europe, pro-Nato and a functional democracy.
For the Duddell's exhibition, curator Jérôme Sans has chosen abstract composi­tions by Li Shurui (born in Chongqing in 1981) and Wang Guangle (born in Fujian in 1976) from Dodelande's collection. In 2017, Dodelande put on a much larger exhibition of Chinese contemporary art at the National Gallery of Georgia, in Tbilisi.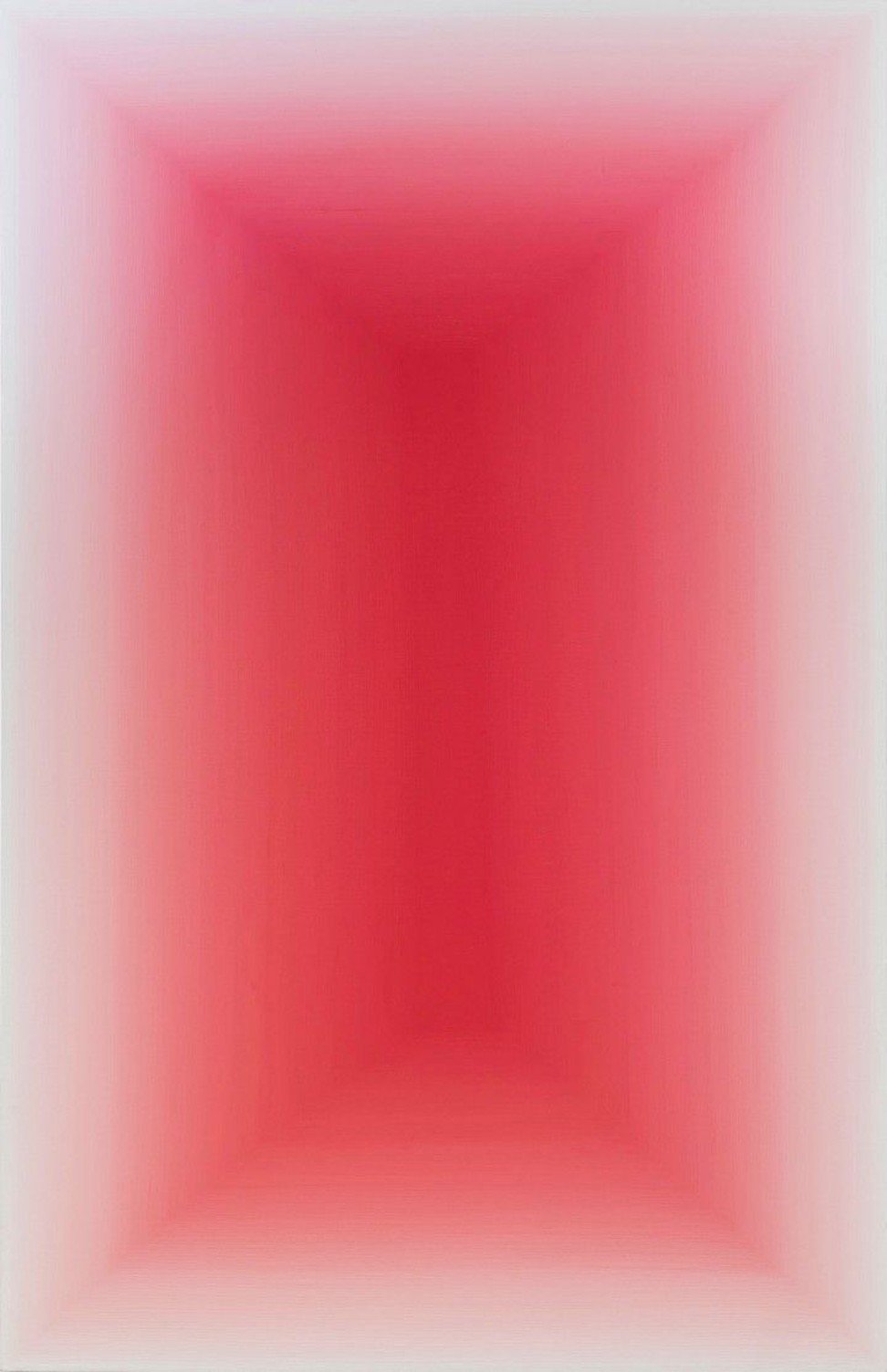 He collects Chinese art, he says, because some of the younger artists "speak to him". Dodelande suggests that art from China today symbolises an epochal tilt, economically and culturally, to the East. He also believes Chinese contemporary art is under­appreciated and undervalued compared with that from Europe and the United States.
Dodelande prefers artists who didn't grow up in the shadow of Mao Zedong and are globally minded. The works of Liu Wei (who was born in Beijing in 1972) appeal to him because they are architec­tural and suggestive of work in progress.
"People in [the rest of] Europe won't necessarily get it because everything has already been built there," Dodelande says. "But I am building in Georgia and I understand it."
Indeed, despite his taste for abstract forms, he says what he yearns for is actually straightforward.
"I don't have time for the bulls**t of Western artists who tell the audience to fill in the backstory, to try and interpret the conceptual art," he says. "If I want to tell a story, I'd go and write a book."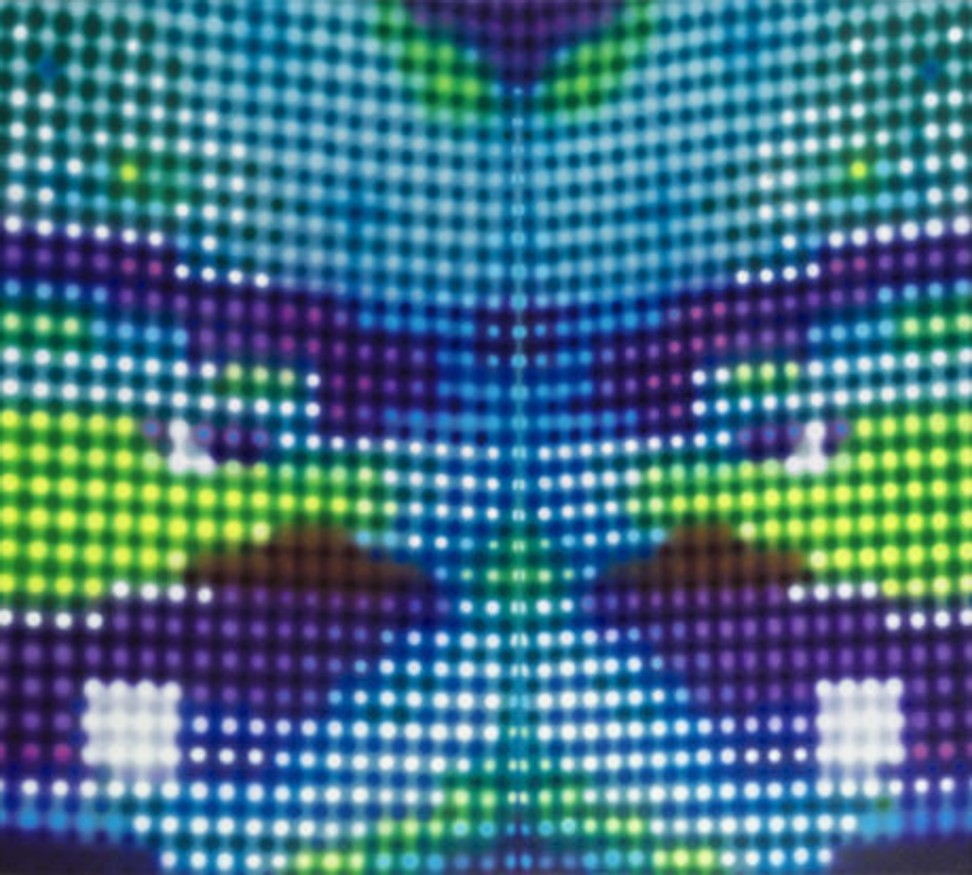 So, even though Wang's paintings may be reminiscent of Western abstrac­tions, they are, in essence, tied to a tradition practised in his home province wherein the elderly keep ready their own coffins by painting a fresh coat of lacquer on them every year.
"Chinese art is no bulls**t," Dodelande says. "The paintings by Wang are to do with death. It is very clear. Everyone can understand it."
What baffles him is why there was so much Western art at Art Basel.
"All the biggest, best-placed booths in the fair are run by American or European galleries. But we are on your land! None of the Chinese galleries are as visible," he says.
It is tempting to put his passionate attack on Western galleries down to the businessman attempting to talk up the value of his own art collection. But need he bother? The spring Hong Kong auctions saw promising demand for the category. At the same time, the successful HK$116 million bid for
a Kaws cartoon
suggests that the valuation of some Western contempor­ary art may have reached absurd levels.
"Enlightening Times: A Selection of Works from the John Dodelande Collection" is showing at Duddell's, 3/F, Shanghai Tang Mansion, 1 Duddell Street, Central, until June 23.