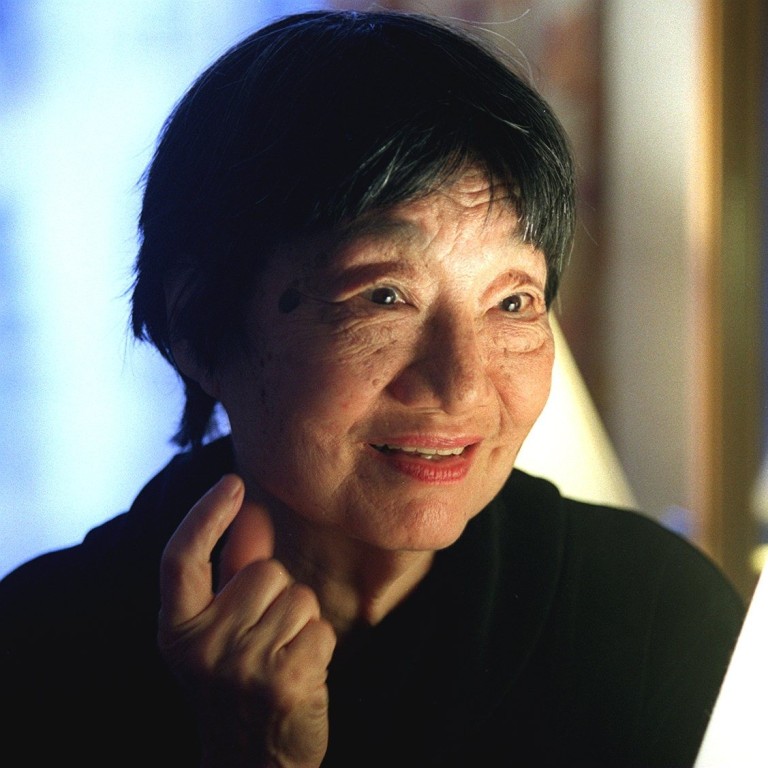 Opinion
The Collector
by Enid Tsui
The Collector
by Enid Tsui
Why Irene Chou's art was not dominated by her troubled marriage
Her filmmaker husband's alleged infidelities did not reflect in the works of the Shanghai-born artist
Now an untitled work may shed light on why one of the city's greatest artists didn't get the credit she deserved
"Provenance, provenance, provenance". That's the advice auction houses have for buyers. Go for something with a proven history of transactions and ownership and you are more likely to buy an authentic work of art that has long-term value. (The small print of any auction house's warranty shows how hard it is to get reimbursed if a painting turns out to be a fake.) Value is also increased by public stamps of approval, such as a spell in the collection of a connois­seur, or having been included in exhibitions curated by authoritative voices.
Does that mean collectors should always play it safe? No, says Catherine Maudsley, an art historian who has lived in Hong Kong since the 1980s and who advises private collectors on what to buy – and what to avoid.
We are standing in front of a 4.5-metre-wide artwork by the late Irene Chou (1924-2011) that Maudsley encouraged local businessman Victor Lo Chung-wing to buy for his MK Lau Collection of Chinese ink paintings. The work is part of the ongoing "Irene Chou Rediscovered: Paintings from the MK Lau Collection" exhibition at Duddell's, in Central. In 2015, Lo – the chief executive of battery maker Gold Peak Industries – paid HK$375,000 for the painting at a Christie's Hong Kong sale, a significant premium over the estimate, even though its provenance was unknown.
The authorship was never in doubt – the style and motifs are immediately recog­nisable and Chou's signature and seal chop are clearly seen – but what was not known was what the untitled artwork was trying to convey and when it was painted.

The foreground is a surreal, gloomy land­scape full of menace, with the promise of shelter and warmth in the distance. The writhing tree trunks are remini­scent of Chou's 1970s painting Tree VII, which is currently on show at the Asia Society Hong Kong's retrospective of the artist.
Born in Shanghai, Chou moved to Hong Kong in 1949. In the 70s, she painted a series of trees because, as she explained in the catalogue of her 1986 exhibition at the Fung Ping Shan Museum (now the University Museum and Art Gallery), in Pok Fu Lam, she used to sketch in the country­side close to wherever her director husband, Yi Wen, was filming, and she had ambiguous feelings about the woods: both appreciation and fear.
Maudsley points out that the terracotta-coloured oval in the embrace of the gentle hills in the back­ground reminds her of The Family, another 70s work by Chou that featured in the 1986 exhibition.
Assuming the untitled work was painted in the 70s, Maudsley believed it was too big for a relatively unestablished artist such as Chou to execute without a buyer. This could well be a commissioned work, she thought.
So who would have commissioned such a work in the 70s?
A long-time Causeway Bay resident, Maudsley used to frequent the now-demolished Lee Gardens Hotel, which was opened in 1971 by the Lee Hysan family.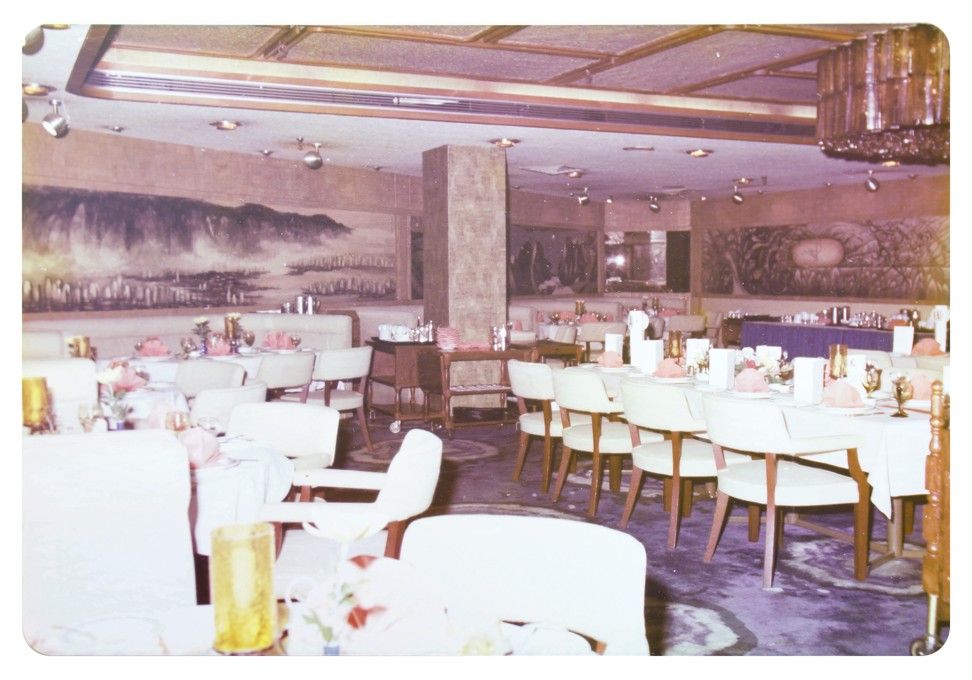 "In the 80s, there was what was then contemporary ink art in the lobby," she says. "Last year, I went to see the Lui Shou-kwan exhibition at the National Art Museum, in Beijing, and noticed a rare, large-scale painting by Lui that I recall seeing in the hotel lobby. With help from the Lee family archives and Hysan Development, it was later verified that that painting was com­missioned by the hotel."
Chou was Lui's protégé and a close friend who might have been known to the Lees. Maudsley asked if anyone had seen a record of Chou's untitled work among the Lee family archives, and ...
Bingo! It's clearly visible in a photo­graph of the hotel's Pavilion Restaurant. The painting wouldn't have exactly blended in with the high-class Continental European cuisine and fine wine. But based on photographs of the restaurant, it hung there from 1971 to around 1980 with four other commissioned ink paintings, inclu­ding one by Lui. And then it disappeared, possibly into storage, until it reappeared in public in 2015, at the Christie's auction in Hong Kong.
"Looking at the smaller paintings from the time, it is clear that it's what was on her mind then and having the commission meant she had the materials and oppor­tunity to work out this grander vision," Maudsley says.
What was on Chou's mind wasn't necessarily depression brought on by her husband's alleged extramarital affairs. And neither was painting a form of therapy for the well-to-do mother of three, who had live-in helpers and the time and money to take art lessons from the very best, Lui and Chao Shao-an. That narrative – promoted, for example, by a caption accom­panying one of Chou's darkest paintings, The Image (60s), in the Asia Society exhibition – may explain why one of Hong Kong's greatest artistsdidn't become the household name she deserves to be.
"She definitely saw herself as a pro­fessional artist," Maudsley says. "The emphasis on a troubled life and putting it in the context of mental health is certainly not the way we want to present her. I would present her as a resilient artist who shows enormous inner strength when faced with heartbreak."
She points to how Chou masterfully employed both traditional Chinese and Western techniques and made historical references with, say, the colour of the ice shafts in the foreground, which is usually reserved for distant mountains in ink scrolls.
"This is a bold and gutsy image about normal life and what we all struggle with," Maudsley says.
"Irene Chou Rediscovered: Paintings from the MK Lau Collection" will run at Duddell's, 3/F, Shanghai Tang Mansion, 1 Duddell Street, Central, until February 9. "A World Within: The Art and Inspiration of Irene Chou" is on at Chantal Miller Gallery, Asia Society, 9 Justice Drive, Admiralty, until January 5.