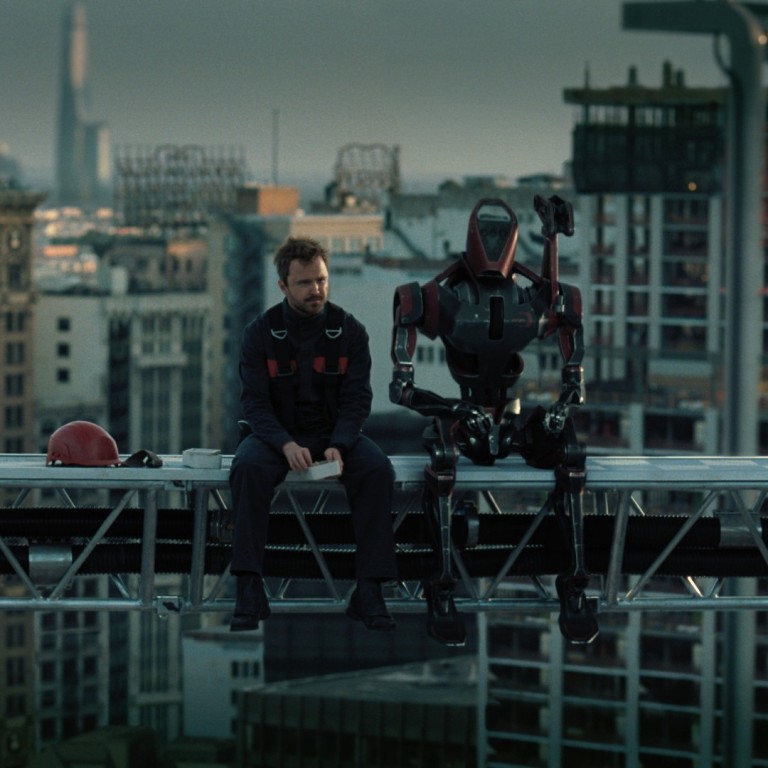 Opinion
What a view
by Stephen McCarty
What a view
by Stephen McCarty
Westworld is back for season three, with Singapore among new locations but the same old scores to settle
HBO's dark science-fiction show brings Aaron Paul and Vincent Cassel into the mix. Plus The Chef Show returns to Netflix, with Roy Choi and Jon Favreau ready to cook
Imagine you are the big cheese behind a gazillion-dollar, mega-hit, television sci-fi thriller and you are scouting shiny, futuristic locations for your third, enthusiastically awaited season. Where do you look? Easy:
Singapore
.
Then again – and without spoiling the forthcoming fun – the shimmering bits of the city state aren't the only parts with star­ring roles in the new series of Westworld, which begins its mind-warping mission at 9am on March 16 on HBO and HBO Go (repeated at 10pm on HBO).
The expansion of the show's physical horizons for its latest outing is matched by a plot that continues to sprawl and, true to its small-screen heritage, isn't the easiest to follow. Michael Crichton and Yul Brynner might scarcely recognise how the 1973 movie of the same name has evolved: from stress-busting, fantasy-fulfilling precursor of the all-in resort (without the robot rampage) to the creation of a new life form that hardly has humanity's best interests at its cold, electric heart.
Watch the trailer for Westworld's third series below. Warning: contains strong language.
The story picks up in China, with a "divergence" in Beihai that ends messily for the victim, then skips to Los Angeles. There, construction worker Caleb (Aaron Paul) is struggling to pay the rent and questioning the promise of "better living through technology", while lamenting an old prediction: "algorithms – that's the way everything [is] gonna be".
What those algorithms have enabled, and what whoever is in control of "the system" has nurtured, is a dark, dystopian future that looks a lot like our present: self-driving cars, a home-wide computerised assistant that responds to voice commands and a minuscule clan of super-rich money-hoggers lording it over everyone else. Life today moves even faster than fiction, so when a Westworld character complains "my connectivity has been interrupted", the gripe sounds familiar. At least J.J. Abrams and his fellow creatives have again lavished upon us the talents of Evan Rachel Wood, Jeffrey Wright and Thandie Newton, and added those of Paul and Vincent Cassel.
The notion that we are all living in a sim­ulation, vast cage or theme park (Singapore detractors ahoy) is a pillar of science fic­tion, but Westworld comes with a warning. It is no longer the lunatics taking over the asylum, but a gang of unhappy, under­appreciated androids with scores to settle. We create artificial consciousness at our peril. Just wait until Skynet comes online.
The Chef Show is back for a third season on Netflix
Seoul-born American griddle jockey Roy Choi found himself in the foodie limelight with the success of his Korean-Mexican fusion taco wagon, which quickly became a Los Angeles staple after its appearance in 2008. Now he is better known as half of a highly affable double act rounded out by actor, director and food aficionado Jon Favreau.
The Chef Show, back for its third Netflix series, starts with the odd yet perfectly matched pair at the elbow of puckish Wolfgang Puck in his Las Vegas establish­ment. Soon it takes us back of house in Choi's own Vegas restaurant, Best Friend – after a lingering look front of house, with its disconcerting, Willy Wonka-flavoured candy-store disguise.
More big names drop by throughout the six instalments to help chop, grind, sear and bake, but the crucial ingredient is the mutually affectionate Choi-Favreau inter­play: an infallible recipe for feel-good TV.