Art
Get more with myNEWS
A personalised news feed of stories that matter to you
Learn more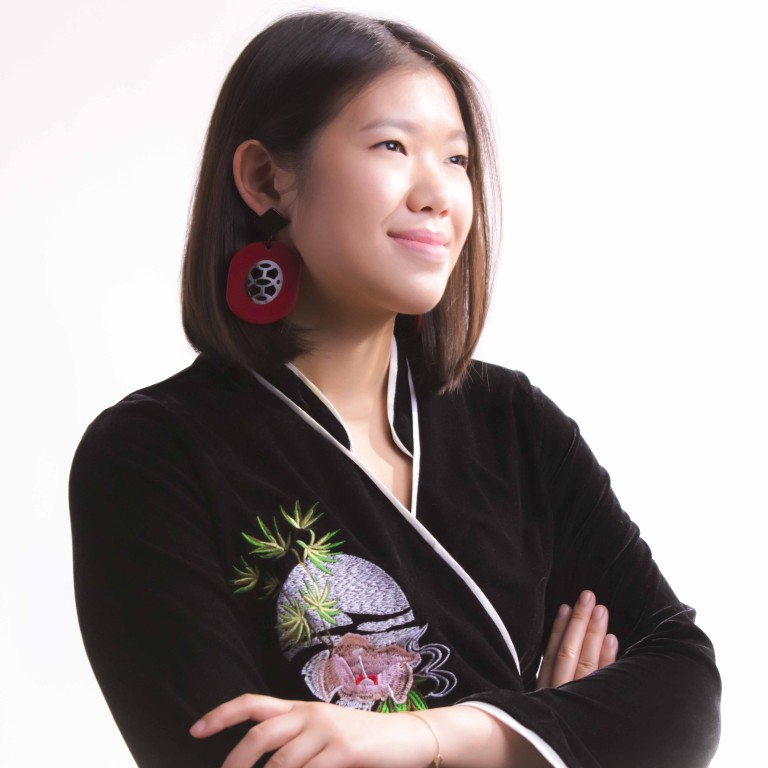 'Re:orient': online art exhibition curated by Nicole Ching asks what it means to be Chinese
Through the exhibition, the co-founder of Museum 2050 explores the ever-changing, expansive and diverse experience of being 'Chinese' while connecting artists directly with gallerists and collectors
Nicole Ching Teen-yee is best known for her work with private museums. In particular, the 25-year-old co-founder of Museum 2050 has been working with the region's many family-owned galleries to ensure they mature into cultural institutions.
But the
Covid-19 pandemic
has compelled her to work with a different part of the art ecosystem: talented, young artists from Greater China who have been hit hard by the lack of exhibition opportunity.
Starting this week, works by artists selected by Ching will be up for sale on AucArt, an online auction site founded in London three years ago to help emerging artists sell their work without intermediaries. Her main criteria, apart from geography, is that the artists are either enrolled in or recently graduated from postgraduate studies, and that their works question what it means to be Chinese today.
"It has been a difficult year for everyone," Ching says. "But the lack of exhibition opportunity has really taken a toll on people coming out of grad school or going into an MFA [master of fine arts] programme overseas. They have paid the fees but they haven't been able to use the studios and other facilities on campus, and their graduation exhibitions are all online."
Called "Re:orient", the online exhibi­tion not only aims to connect collect­ors and gallerists with artists, it is also a reminder that being "Chinese" is an ever-changing, expansive and diverse experience that is too often overshadowed by stereotypes.
"A lot of the artists have grown up in different places, they have studied everywhere, they have moved around Greater China. At the same time, their art is responsive to histories and personal memories that resonate with a lot of us. I hope that the nuances of being Chinese will come through in the show," Ching says.
Yage Guo is a case in point. She has lived in Shanghai and London, and cites 20th century Hong Kong movies as touchpoints in her melancholic, nostalgic paintings, Ching says. There is a cinematic quality in her Vision from the Back Seats (2019), the inside of a car painted from a low angle that exaggerates the sense of confinement despite the suggestion of motion.
Another work is Stem, Hong Kong (2013), a photograph by Lau Wai, currently completing her MFA at New York's Columbia University from her home in Hong Kong. The push and pull of identities that has come to be associated with Lau's later works is already present in this early image of a sapling staked to a support with a rubber loop that both protects and restricts its growth.
"Re:orient" will be on the homepage of
AucArt
for the rest of the month. The works will be consigned with the auction platform for a year.