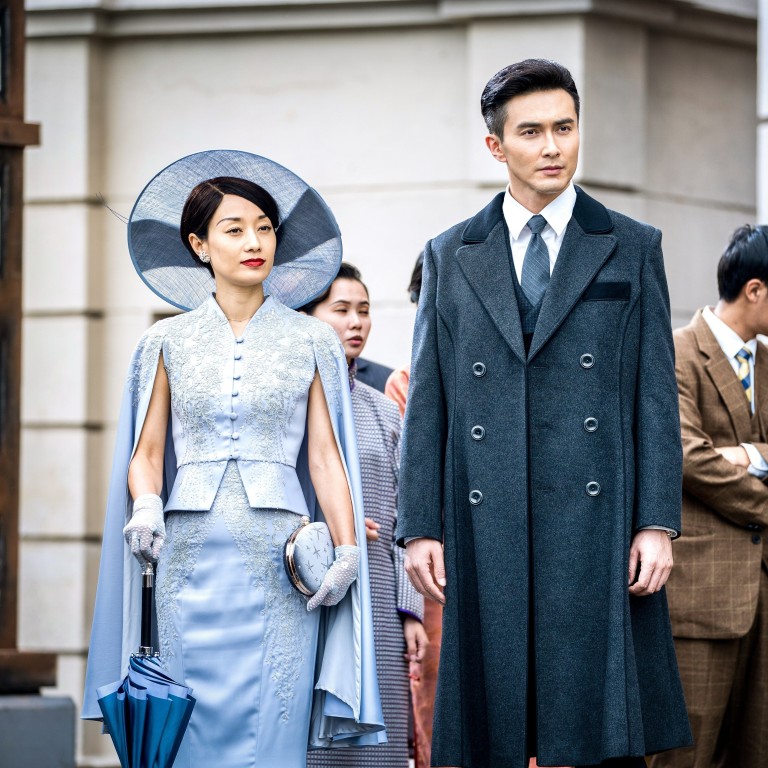 Opinion
What a view
by Stephen McCarty
What a view
by Stephen McCarty
HBO Asia's Chinese drama Miss S brings the glamour of old Shanghai to life
Ma Yili plays Su Wenli, the Miss S of the series' title, who defies convention by opening her own detective agency and outwits both police and felons
She levels her sights at quack doctors, dodgy businessmen, cocaine tsars and convicts
Old Shanghai will never die – it will just keep on returning as the centrepiece of Jazz Age murder mysteries, melodramatic adventures in the underworld and excursions into alternative history. And long may it all continue.
Admittedly, it may be no more than an idealised, wistfully imagined version of the real thing, erected on sets when not drawn by computer, but the city is the star of Miss S, a lighthearted crime thriller featuring a private detective who could be the female Eastern counterpoint to Hercule Poirot.
Our titular heroine, also known as Su Wenli, is portrayed by Shanghai native Ma Yili as a coy yet gung-ho, glamorous but adventurous socialite with a never-ending choice of expensive frocks. Using what would once have been called her feminine wiles, in conjunction with a steely streak, she outwits both police and felons with her cool logic and powers of reasoning. And in case those don't work, she carries a gold-plated revolver.
Inadvertently supported in her investigations by the upright Inspector Luo Qiuheng (Vengo Gao Weiguang), who always seems to be second on the scene of the crime and who can't prevent his buffoonish sidekick revealing classified information, Miss S rushes in where other affluent, well-connected ladies-who-lunch would fear to have their servants tread. But that's not to say she's immune to the perfectly coiffed officer's credentials, and their mutual attraction has all of the 30 hour-long first series to burst into flame.
If the show's premise sounds familiar, that may be because this is the Mandarin adaptation of the Australian sleuthing series Miss Fisher's Murder Mysteries. Taking her cue from her predecessor, Miss S is emboldened to strut her stuff to the tunes of the day and to hell with convention. In the process of opening a detective agency, she levels her sights at quack doctors performing illegal abortions, dodgy businessmen groping their staff, cocaine tsars and the convict jailed for murdering her sister – but who professes his innocence.
All of which makes her and her associates targets for ruffians with poor dress sense as well as mob masterminds. And there's always the chance of being kidnapped and steamed to death in a sauna. Join the timeless fun on HBO Go, with two new episodes every weekday.
In Ratched, Sarah Paulson plays a sadistic nurse to chilling effect
Were Andy Warhol's "15 minutes' phrase – in truth a rather catty axiom – ever to receive an upgrade, version 2.0 might predict that in future everyone would enjoy their own television series.
Courtesy of director and "developer" Ryan Murphy (of American Horror Story renown), Nurse Ratched, the sadistic dehumaniser of One Flew Over the Cuckoo's Nest, can now revel in her own show, written as the movie's prequel.
Ratched (Netflix, series one now streaming) stars Sarah Paulson as ex-army carer Mildred Ratched, hiding her tyrannical, manipulative and cunning ways beneath a veneer of sophistication and equanimity.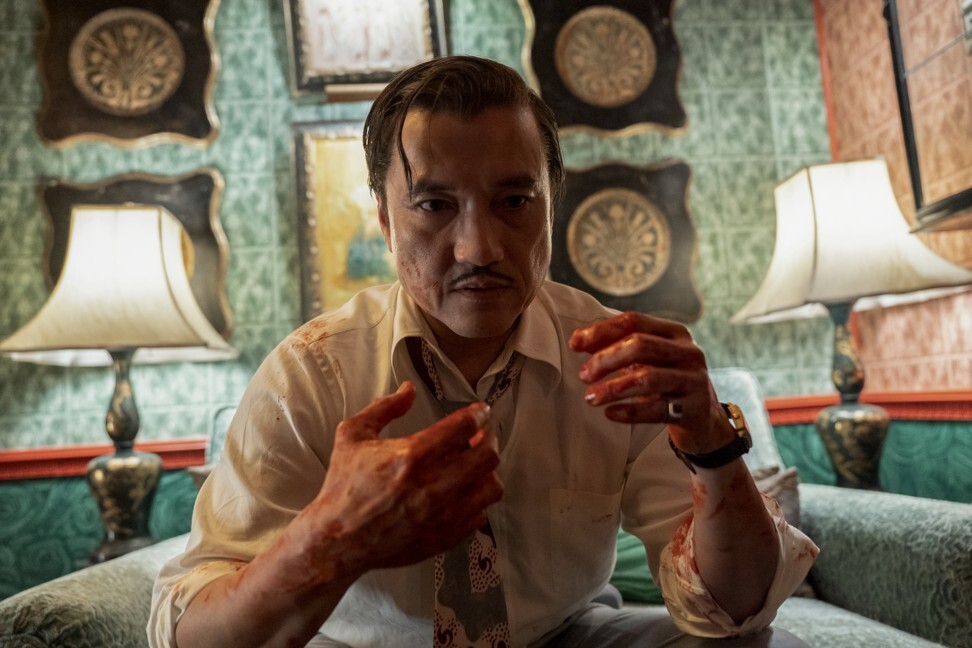 And it's that composure that allows her to be lethally calculating as she wheedles her way into employment at a secure psychiatric hospital, there to set about springing a psychopathic murderer known to the media as "the clergy killer".
Being Murphy's handiwork, Ratched has its splatter-fest moments of gore, but more frightening is the icy self-possession of the eponymous, refined monster able to glide undetected through a late-1940s Day-Glo California.
The clergy killer himself, rendered as a victim of institutional indifference and neglect, is a deeply unnerving Finn Wittrock, bound for lobotomisation by a crusading Dr Richard Hanover, played by Jon Jon Briones (and accompanied here by 15-year-old son Teo).
As studies of evil go, this one ratchets up the cold tension … to 11.