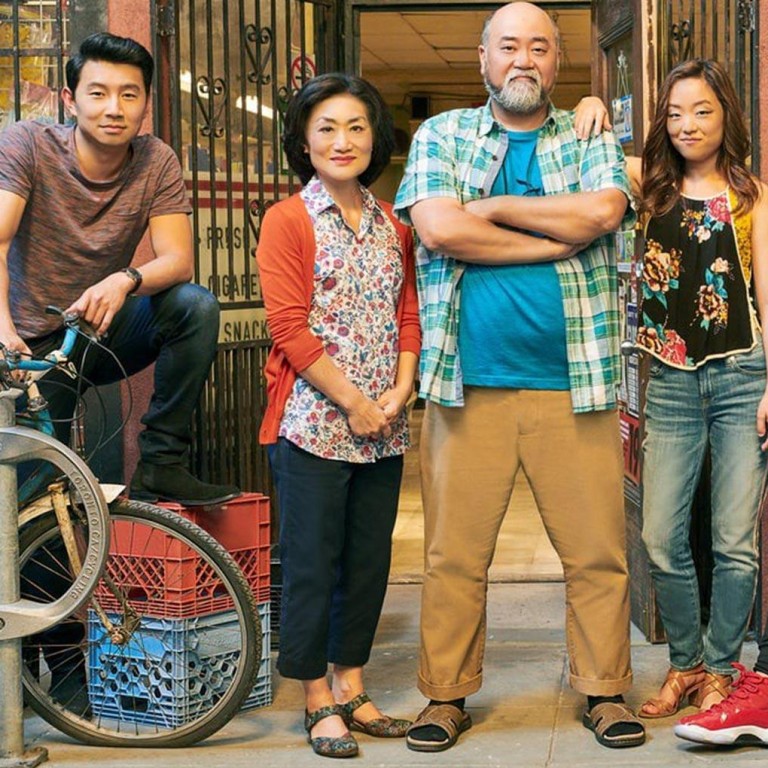 Opinion
What a view
by Stephen McCarty
What a view
by Stephen McCarty
Kim's Convenience on Netflix, starring Simu Liu, keeps the laughs coming, and the compassion
Appa and Umma will forever be slightly out of step with the Toronto community their store serves, and with their children – and therein lies the show's charm
In David Hare's Roadkill, Hugh Laurie is British government minister Peter Laurence, a libertarian who seems capable of overcoming even the seediest of scandals
Having pulled down the shutters on his neighbourhood landmark for the last time, Canadian-Korean screenwriter Ins Choi can take pride in his cult show's stars' serving of prime-cut comedy from behind the counter of Kim's Convenience.
With all five seasons now available on Netflix, and several of those stars reaching household-name status through other projects, there is an end-of-era feeling about the show's conclusion. Sadly, close of business has also come with
gripes from some of the cast about allegedly racist storylines
and a lack of input from the actors, but superficially at least the last season has lost none of the feel-good factor that made
Kim's Convenience
so popular in the first place.
Store proprietors Appa (
Paul Sun-hyung Lee
) and Umma (Jean Yoon) remain protective of their Korean heritage while desperate to fit in with their Toronto community – with which they will forever be slightly, cringingly, out of step.
Series five also sees daughter Janet (Andrea Bang) living at home again with them and suffering chronic career stasis while son Jung (
Simu Liu
, having morphed back from being Marvel superhero Shang-Chi) hankers after parental acceptance of his dotty white girlfriend Shannon (Nicole Power).
Appa still thinks surveying the world from behind a till gives his pronounce­ments on it a certain authority, but personally and professionally he's never going to be the boss of anything, including himself. From empathy without real understanding must come misunderstanding and umbrage, but no crossed wires between generations are ever serious enough to threaten the overall wholesomeness of lives lived, generally, with compassion.
Like all the best sitcoms, Kim's Convenience assesses the world's problems from a micro standpoint – meaning that there is no universal difficulty that can't be addressed by looking at it on a hearth-and-home scale. Or by moving goods just past their sell-by date to the front of the shelf. Pop round to Kim's while it's still, just about, trading.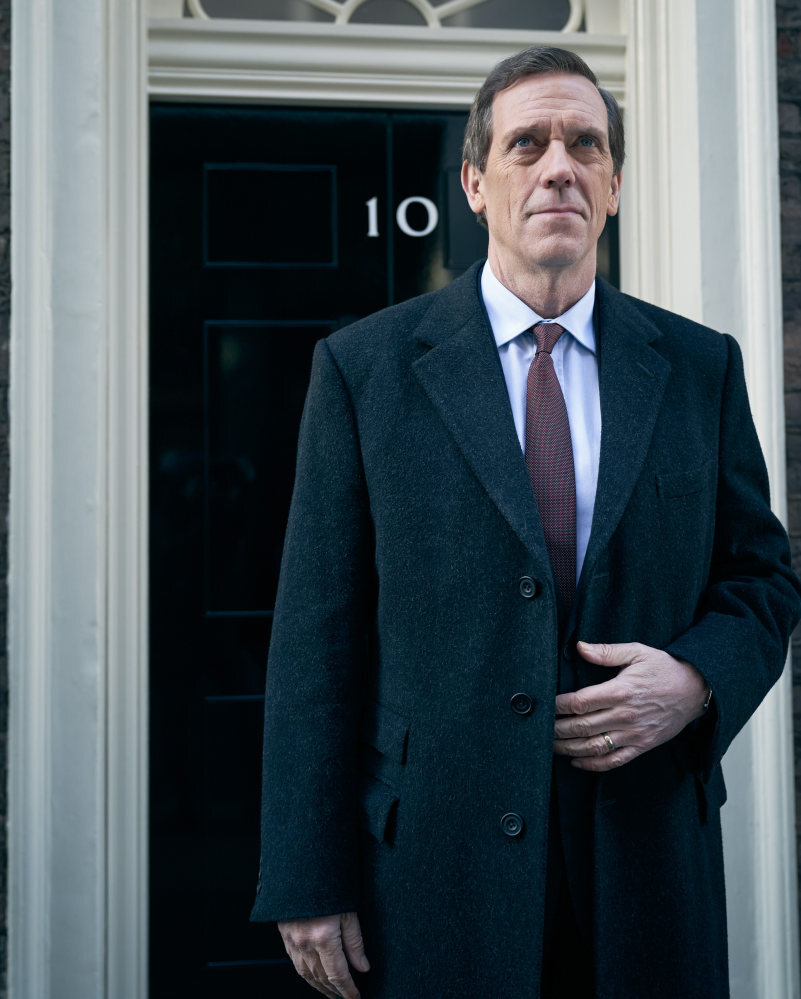 Tory sleaze
Politicians might seem soft targets for satirists, but few skewer them as deftly as British screenwriter David Hare.
Roadkill (BBC First, available from Friday via myTV Super and Now TV) stars Hugh Laurie as Conservative minister Peter Laurence, a libertarian never more than a tabloid front page away from a seedy controversy. But the smooth-talking Tory seems able to outrun any scandal and remain popular, especially with women – which guarantees ramped-up levels of familial strife.
Cabinet capers in Downing Street, the American lobby system and the workings of women's prisons occupy the charismatic Laurence, but never at the expense of his ambitions. Aiming for one of the top offices of state, he is happy to dismiss a rival as "the fatberg in the drain of government" and pose for selfies with admirers among the public – while plotting to sell out the National Health Service to American interests.
Laurie could pass for a House of Commons regular; he also pitches perfectly the silver-tongued talk of the public figure ready to milk the support of anyone who can push him up the slippery pole of politics. He's helped in this four-parter by a similarly scheming set of power brokers and advisers, but often forced to duck and defend by calculating Prime Minister Dawn Ellison – played, in what sadly turned out to be her final role, by Helen McCrory.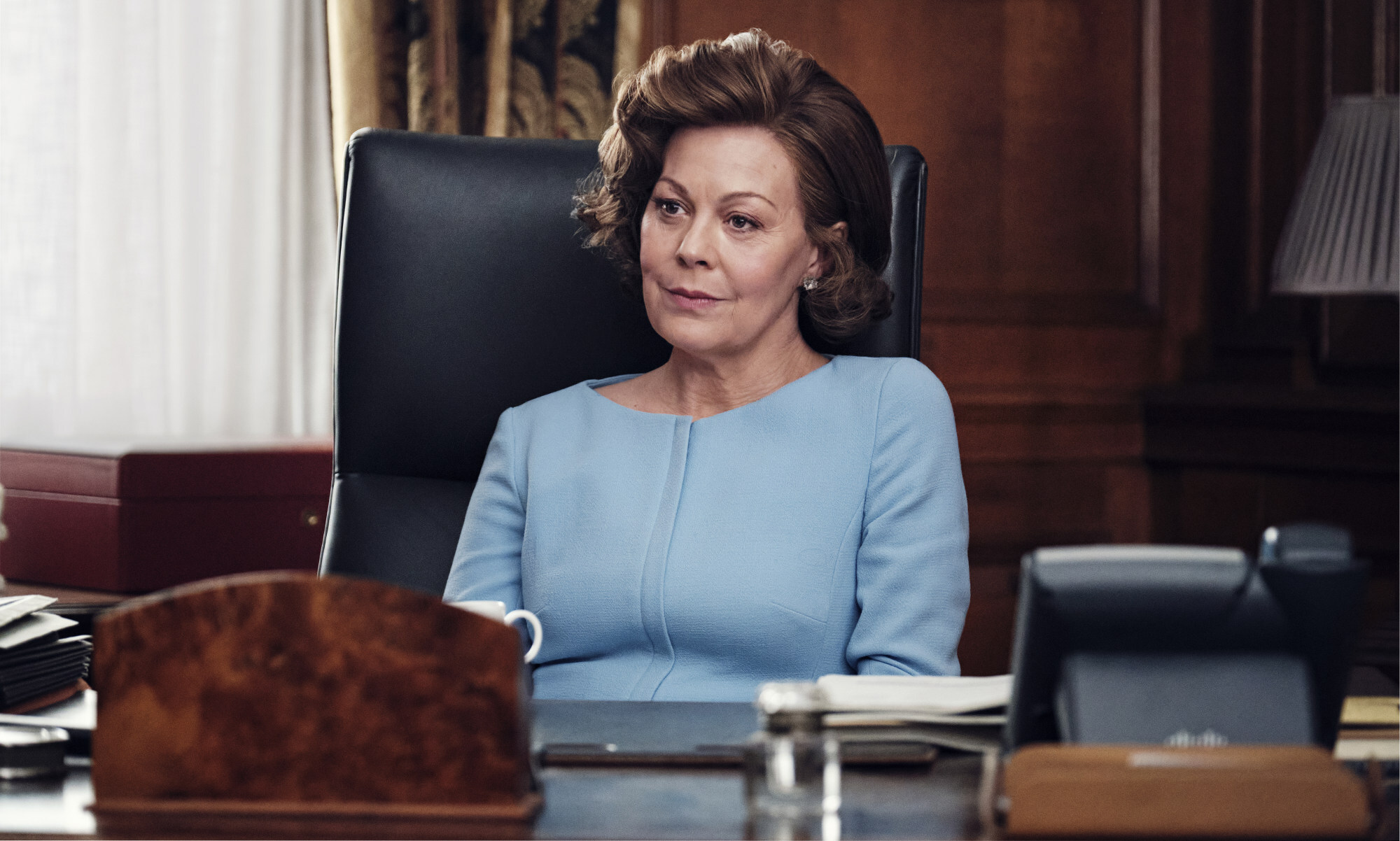 A history of amorous liaisons, a dutiful but neglected wife, a daughter keen on cocaine, hidden payments for speechmaking, a close relative behind bars and a risky DNA test are all grist to the Laurence legend; and given his line of work, none seems inconceivable.