Profile
Get more with myNEWS
A personalised news feed of stories that matter to you
Learn more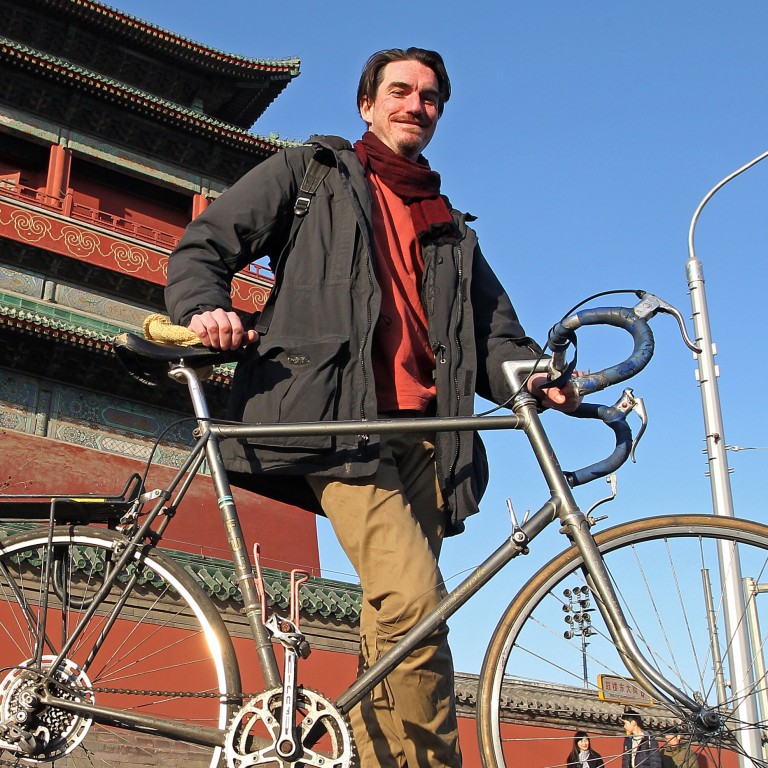 Profile

|
How an American fell in love with China and Chinese – literary translator Eric Abrahamsen, now back home, looks back on innocent times in Beijing
Eric Abrahamsen was 'book dependent' by the age of six; on a trip home to the US from New Zealand, China 'lodged itself' in his mind, he tells Thomas Bird
He moved to Beijing for university and started reading Chinese fiction, eventually becoming a translator. He recalls a time of openness and ease that's gone
I was born in 1978 and grew up in Seattle, Washington, in the United States. It was a normal middle-class upbringing and I don't remember all that much, apart from reading indoors while it was raining outside. I was "book dependent" by the age of six. I loved adventure stories, sci-fi and fantasy – you could say I was already a cerebral traveller.
Nothing much out of the ordinary happened until my parents, Laurel Harmon and Barry Abrahamsen, moved my younger brother Peter and I to New Zealand.
Journey to the East
My parents travelled a lot before they had us. After we were born, they became a bit sedentary, but it was always important to them that we had an international outlook. So, in 1986, my father applied for a transfer at the computer company he worked for, Unisys, and the whole family relocated to Wellington for two years.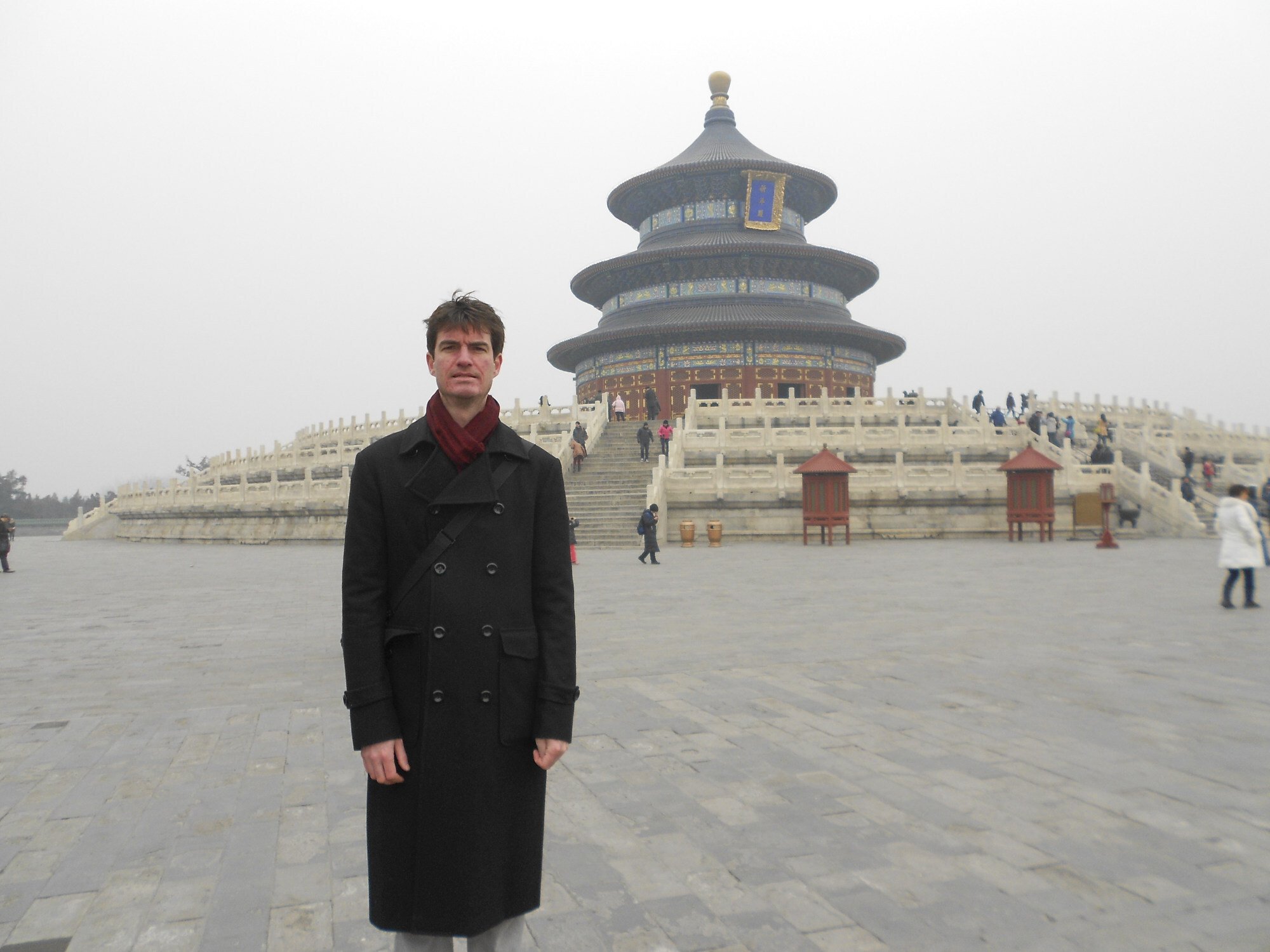 New Zealand was beautiful, like the Pacific northwest but with more wind and less rain. It was the first time I really became aware of myself as an American, though that didn't mean much to me then.
On the way back, we travelled through Southeast Asia and China. I didn't understand the difference between the places we were going through but at a sensory level, the impressions were incredibly vivid, things like seeing tea plantations in
Malaysia
or rice fields in Guangzhou.
Years later, there were a few moments in Beijing where a place triggered a childhood memory and I sensed I'd been there before.
Teenage angst
I missed out on a lot of teenage experiences because I always had my nose in a book. I'd like to say I joined in the whole grunge thing that was exploding in Seattle in the early 1990s but I was completely oblivious to it at high school, which is a pity as I have actually come to like some of those bands. What I did have in common with Nirvana is anger and, by the time it came to apply to college, I was angry about a lot of things.
I ended up in Deep Springs College, an experimental higher education institution located in the mountain desert in California, as it was one of the only college applications I managed to fill out.
For two years I lived with 23 other guys totally cut off from the rest of society. We worked with our hands, feeding the cows or cutting alfalfa.
There was no real set curriculum, so I ended up with a real grab bag having studied everything from European culture to the Gospel of John. I made some lifelong friends there even though I came close to a nervous breakdown.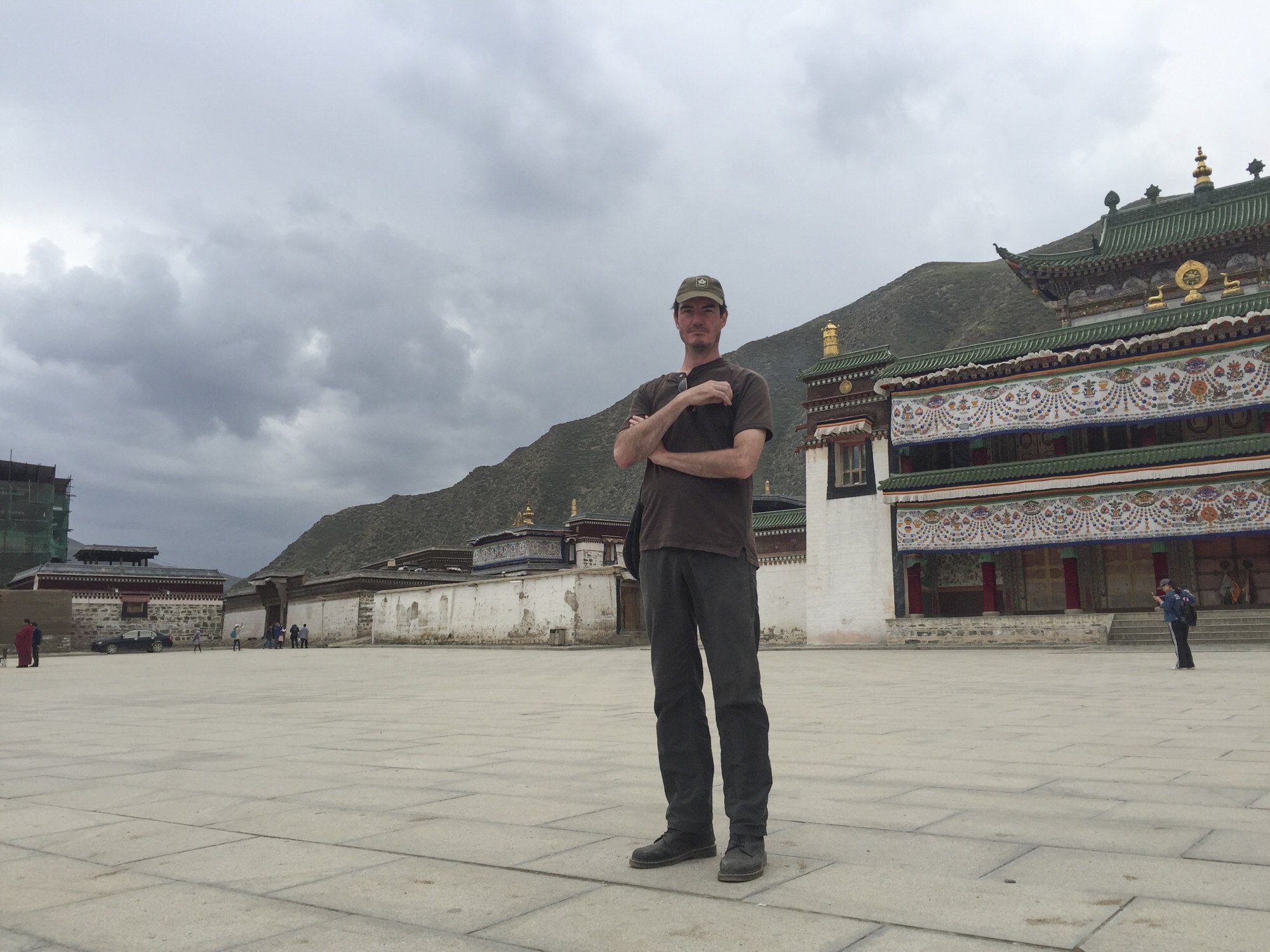 China calling
By way of an introduction from a friend, I volunteered at an orphanage in Thailand in 1998 for four months. After that, I made a six-week trip overland from Laos into western China, Tibet and then down into
Nepal
. It was an incredible trip, almost spiritual but tough, especially in China, where I got sick from the food and felt very lonely.
There was no way to speak to people in those days. Thailand had been so much easier, people smiled and many spoke English. But, somehow, it really lodged itself in my mind. China just presented itself to me as this place of incredible depth and I began to think that if I'd known what I was doing, if I understood the place and spoke the language properly, it would reward me.
Loudmouth Americans
I came out of Deep Springs College with a vague idea that I could do something along the lines of working for the foreign service. Mostly what I wanted to do was go abroad again. But I had to pass one more year of university to get a full degree, so I ended up at the University of Washington majoring in international studies.
In the summer of 2000, I went to Tunisia to study Arabic but, while it is clearly a rich language, the idea of learning Chinese had burrowed its way deep into my subconscious. I made up the last credits of my degree at the Central University for Nationalities, in Beijing. It was an interesting place to study Chinese: obviously everyone was outside mainstream society in one way or another.
There were a dozen or so of us from the University of Washington and Oregon University; the other exchange students were almost all from Korea and Japan. We were all put into a newly built dorm room on the east end of campus and, between that and classes, we were fairly separate from the Chinese students.
Classes were four hours in the morning, five days a week, with an afternoon's worth of homework. Needless to say, the Japanese and Korean students trounced us at characters, but the loudmouth Americans spoke much better. I enjoyed having little to do beyond learning the language.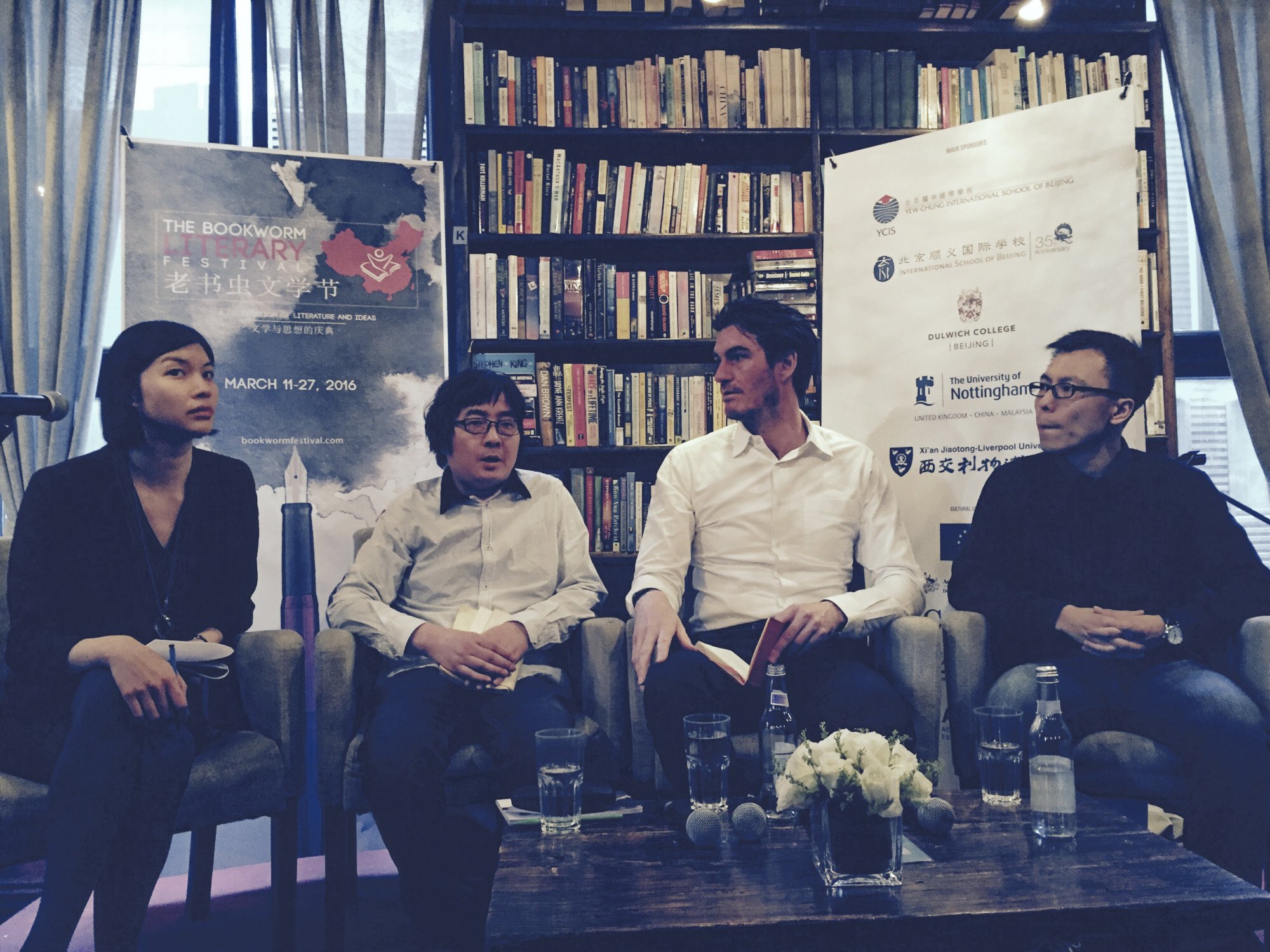 That's Beijing
After university, I stayed in Beijing. In the early 2000s, it was an easy place to be a foreigner. It was cheap and there were always ways to earn enough money to pay rent and buy some chuan'er (north Chinese barbecue) using whatever skills you had, be it playing music or whatever.
I toyed with the idea of being a journalist and ended up at expat entertainment magazine That's Beijing. At first I was the bars and clubs editor, which is totally inappropriate, because I'm not that much of a bar-hopper. Eventually, I ended up as the features editor, which was a good place to be as it meant that I could start trying my hand at writing longer articles.
That's also where my latent interest in literature started to come to the fore, and I interviewed some Chinese fiction writers for articles. It was easy to meet people in those days. My Chinese was getting good enough to be able to read Chinese fiction at that point, too, so I suppose you could say my doom had fallen upon me.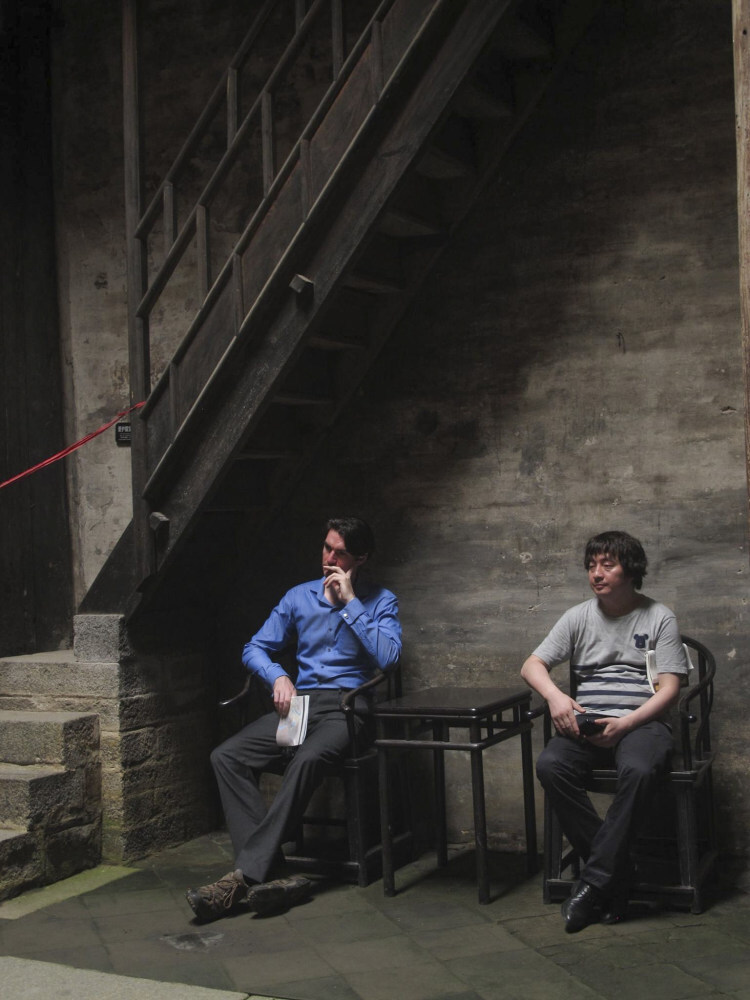 Lost in translation
I began to involve myself increasingly in the Chinese literary world after working at That's Beijing. I met a writer named Xu Xing at the home of a translator and writer named Isolda Morillo, who liked to host parties for interesting people.
Xu took a liking to me and invited me to join an online messaging board frequented by writers and journalists. Xu thought it would be funny if I pretended to be Chinese, and I managed to pull that off for a year or so, even becoming one of the board moderators. Some of the participants weren't amused when they found out I was a foreigner.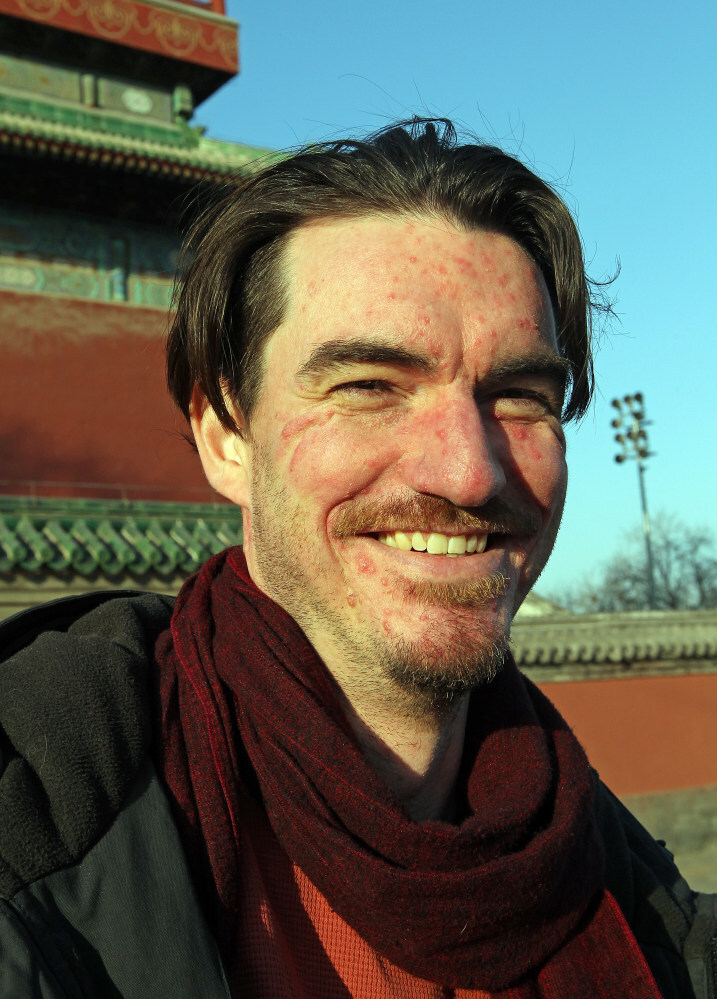 Founding the Republic
In 2005, Beijing-based translators started getting together, hanging out and sharing tips. We spent a fair amount of time at (bookshop, bar and restaurant) The Bookworm, and at a bar run by a couple of brothers from Inner Mongolia. Gradually, we started batting around the idea of putting together a group blog, but it was 2007 before Paper Republic was born.
At first, it was a way for us translators to keep in touch and share information, but very soon we realised that pitching translations to international editors was the real challenge, and we reoriented the site and our activities towards providing information, including sample translations, to publishers. Our two main goals were, and are, supporting translators, and helping people outside China learn more about Chinese literature.
Underdog story
By 2012, I'd translated several short stories from Chinese to English. Someone at Penguin had seen some of my translations and decided to chance a novel on me and I translated The Civil Servant's Notebook (2012), by Wang Xiaofang. This led to 2014's Running Through Beijing, by Xu Zechen. Xu Xing had recommended it to me. He has a soft spot for underdog stories.
I read it on the plane on the way to my first Frankfurt Book Fair, which many Chinese writers, including Xu, were visiting and I really loved the book, its pacing, its dialogue, and the fact that it was a street-level view of the Beijing I knew: of "my" Beijing. It was really fun to translate.
Coming full circle I met Chen Dongmei at (a Chinese contemporary art festival called) Get It Louder in 2010. She's from Zhejiang and shares my love of literature. We were married in 2015 and relocated to Seattle in 2016. Our daughter, Gillian, was born in 2018.
We have a rule about speaking only Chinese at home so she'll grow up knowing both languages, but I must admit I don't always stick to the rule. She understands Chinese but doesn't speak it that much. Thankfully, there's a huge Chinese community in Seattle so she'll have plenty of chances to use the language.
My wife and I currently manage Coal Hill Books, which took over the commercial activities of Paper Republic, since it became a charity in 2019. We also produce Pathlight Magazine, which is a twice-yearly journal of translated Chinese fiction and poetry, as well as consult for publishers and translation agencies.
Living in America
Since returning to the US, I've discovered that the natural beauty of Washington state imprinted on me as a child essentially ruined me for living anywhere else. Beijing's arid winters and sauna summers were something to be endured.
I still miss China but much of what I miss is gone. A lot of the writers I knew in China are applying to come to the US. It's hard to watch the political climate chill but I still recommend reading Chinese literature, not for the cliched reasons of understating China or building international harmony in this polarised age but for the reason you read any literature from any country – to enrich your mind.
You read it because this author has presented a point of view on the human experience and it is going to expand your understanding of what it means potentially to be human.