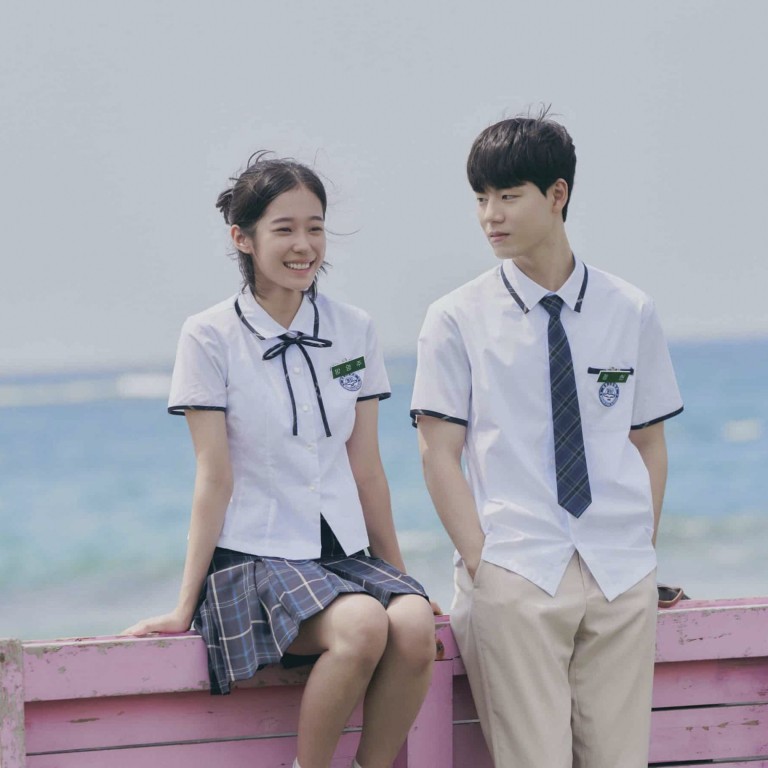 Opinion
What a view
by Stephen McCarty
What a view
by Stephen McCarty
Our Blues, a Netflix K-drama set on South Korea's Jeju Island, keeps us hooked as it reaches its climax
Chock full of engaging island romances, Our Blues imaginatively shifts focus from one couple to another as it drops ensemble cast members into supporting roles
Meanwhile, The Time Traveler's Wife on HBO is an intricate tale of how love persists regardless of the challenges faced
If love is a many-splendoured thing then perhaps it owes its ineffable power to the sea air – specifically that of Jeju.
South Korea's seaside destination of choice is the catalyst for many an island romance in Our Blues (Netflix). With five episodes to go before it reaches its climax, the series is still keeping viewers in popcorn and empathy by imaginatively shifting focus from one couple to another, the ensemble cast members dropping into supporting roles when their romance cedes centre stage to the next featured entanglement.
First to feel the flickers of bonding's butterflies is Eun-hui (Lee Jung-eun), something of an entrepreneur thanks to her success in selling fish harbourside. When she runs into her schooldays crush, for whom she has carried a torch for decades, she dares to dream that their time has finally come. Han-su (Cha Seung-won), however, is a bank manager with a secret: he's broke and has returned to Jeju because the mainland is no longer affordable. Love isn't really on his agenda, so he risks looking like a money-grabber.
Colouring in the background to their relationship are the "peddlers, fishermen and farmers" of Jeju, who articulate the best and worst aspects of small-town living. The gossip is contagious and the backbiting fierce; and too many social occasions degenerate into clumsy drunken brawls conducted at top volume.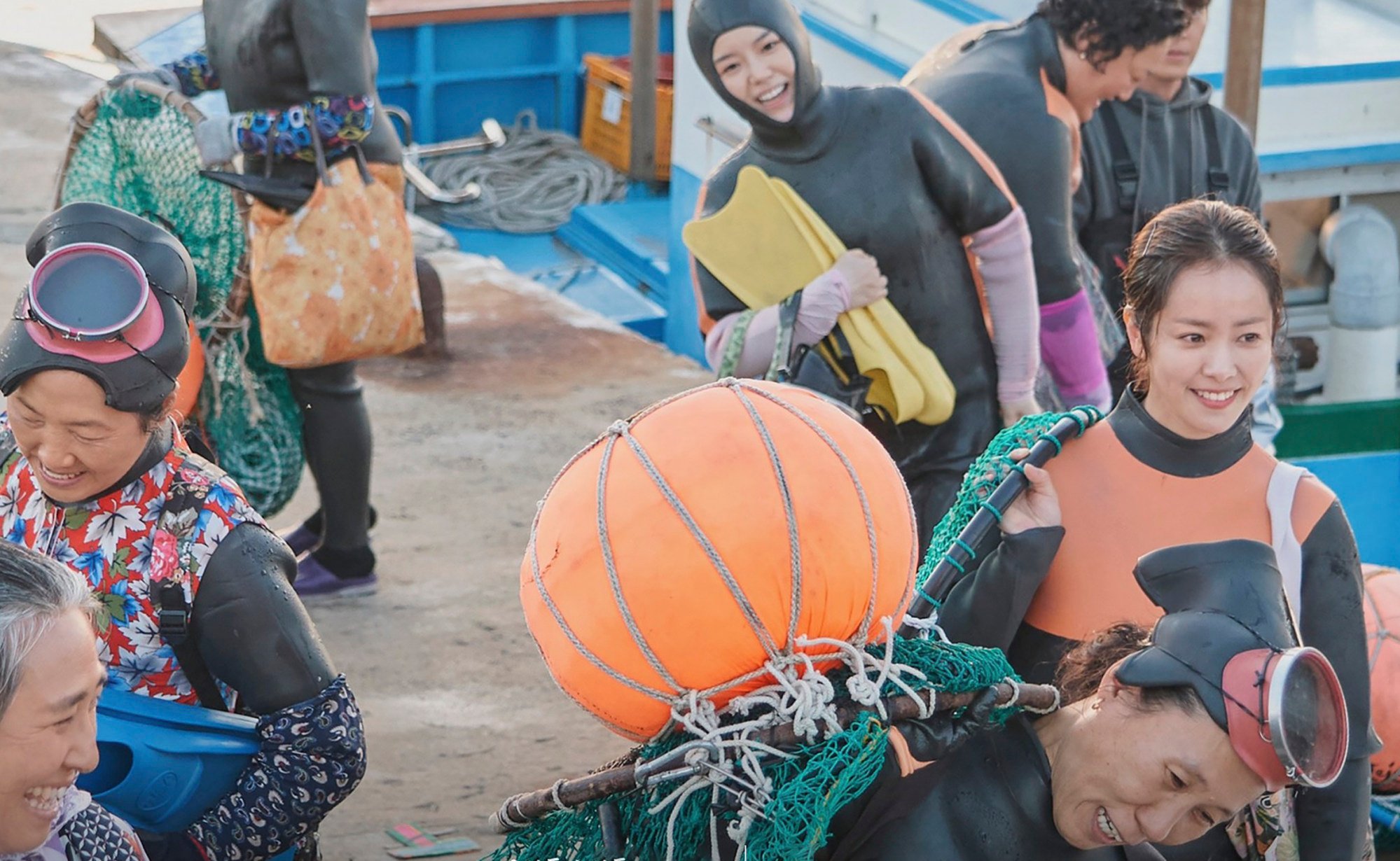 Meanwhile, they must be putting something in the tea in Jeju's schools, because Yeong-ju (Roh Yoon-seo) – bored, restless and full of teenage angst – discovers she's pregnant by boyfriend Hyeon (Bae Hyun-sung). In their localised world of treacherous tittle-tattle (much of it propelled by literal fishwives down at the market), how will they ever keep this bombshell secret?
Said fishwives double as a tough bunch of Jeju haenyeo divers, famous for their seafood-harvesting exploits, never reticent when it comes to sharing their opinions. The chief victim of those is the youngest of their number, Yeong-ok (Han Ji-min), whom they distrust and eventually ostracise. Not that she seems to care much: a flirt who flits from town to town, she pulls surly dive boat skipper Jeong-jun (Kim Woo-bin) into her orbit, while simultaneously warning him to stay away.
And even in the gloomiest relationship – that of depressed, estranged mother Seon-a (Shin Min-a) and itinerant vendor of "stainless-steel pots, frying pans, screw­drivers" and more, the impulsive Dong-seok (Lee Byung-hun), himself haunted by bitter family memories – the (potential) lovebirds remain engaging, even when infuriating.
On Jeju, everybody knows what everybody else is up to. As Eun-hui puts it: "It's the kind of place where people like to keep count of their neighbours' underwear and cutlery." That's the rhythm to the islanders' blues.
And he's off
Absence really must make the heart grow fonder, certainly in the case of Clare (Rose Leslie), whose husband Henry (Theo James) is an inadvertent inter-dimensional tourist. Or a dirty stop-out, depending on your viewpoint.
The Time Traveler's Wife (HBO and HBO Go), adapted from Audrey Niffenegger's 2003 sales-record-shattering novel of the same name, is an intricate tale of, among other things, how love persists regardless of the challenges faced.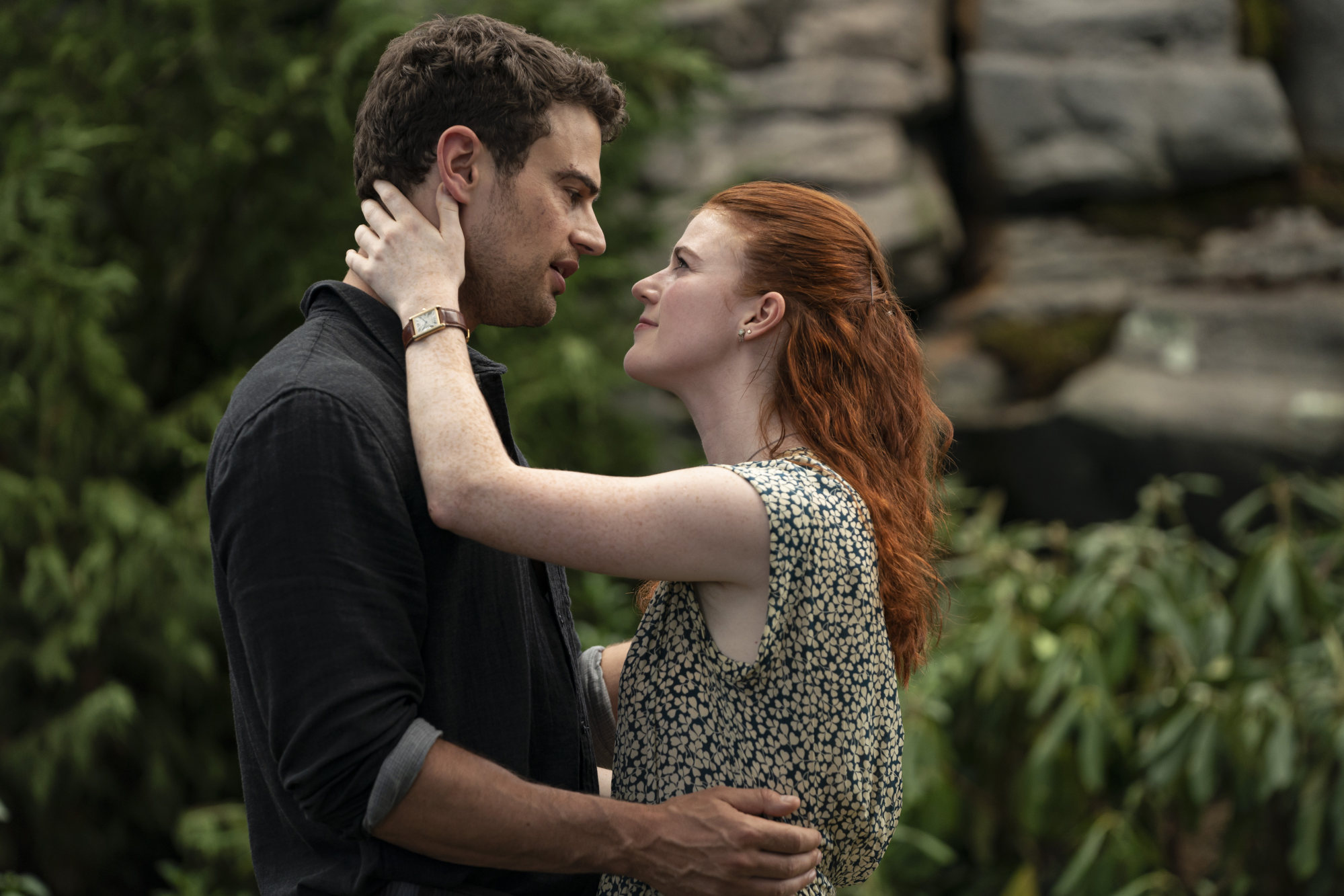 And it's clearly an unsporting deal to be abandoned without notice while your partner vanishes, leaving behind a puddle of clothes and dropping naked – using a device surely on loan from The Terminator – into a different time, different place.
For interloper Henry, who must prosper at "running, fighting and stealing", his genetic disorder is a curse that regularly puts him in danger. For Clare, it's a wonder she puts up with constantly being left hanging.