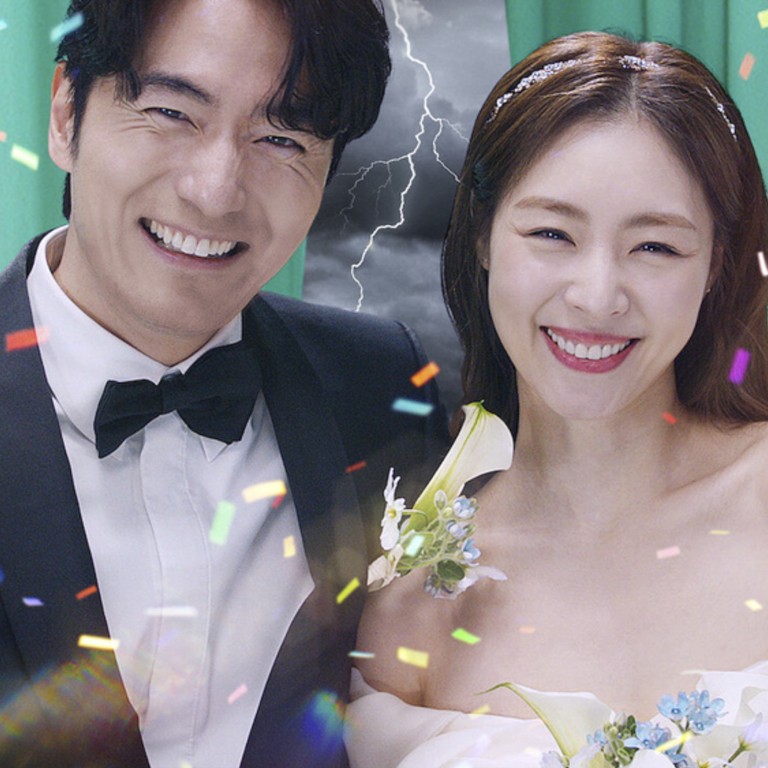 Opinion
What a view
by Stephen McCarty
What a view
by Stephen McCarty
Netflix K-drama Welcome to Wedding Hell lays bare the troubles in 2 becoming 1
The new 12-part series starring Lee Jin-uk and Lee Yeon-hee as newlyweds-to-be is full of clashing family egos and comic misunderstandings
Meanwhile, Colin Firth attempts to outdo Hugh Grant (again) in being the baddest bad guy in murder-mystery The Staircase on HBO Go
"Hell is other people's weddings," as philosopher Jean-Paul Sartre didn't write, exactly.
But he was close. And he might have appreciated the existential problems faced by the betrothed in 12-part Korean series Welcome to Wedding Hell (Netflix), in which a couple's matrimonial plans turn into a labyrinth of niggling difficulties laid across a minefield of sacred social niceties.
Lee Jin-uk stars as groom-to-be Seo Jun-hyeong; his intended is Kim Na-eun (Lee Yeon-hee). And although they are clearly smitten, they find it difficult to broach important subjects – such as money and exactly how much of it they have. ("Money is to marriage what gasoline is to cars," as one acquaintance tells a naive Na-eun.) Financial resources, the pair suspect, might somehow affect their future happiness. Well, duh.
Other doubts creep in: what does she feel about that? What's his opinion on this? Should the woman speak first when even mentioning marriage? Who should pay at a restaurant? And how – shudder – should that dread-laced initial meeting of the future in-laws be negotiated? Here, the conclave of the clans is adroitly handled and teases out all the snobbery, embarrassment and susceptibility to faux pas that accompany the deafening sound of clashing family egos.
What is odd about all this whimsy is that the couple, in their 30s, need the sort of guidance that teenagers in their first relationship might require.
At this age, do they really have to tip-toe around even mildly sensitive subjects? Or is this a searing critique of societal dos and don'ts in an Asian country hardly renowned for its conversational forthrightness?
Fusty attitudes naturally promote misunderstandings and comic interludes, as does misleading, even destructive "advice" from our couple's friends and colleagues, each of whom wants a say in proceedings. Maybe they should all club together to write Wedding Planning for Dummies Revisited.
Rough tumble
Perhaps Colin Firth felt he still had to compete somehow with erstwhile nemesis and rival for Bridget Jones' affections Hugh Grant when taking on the role of bad guy Michael Peterson in The Staircase (HBO Go, continuing).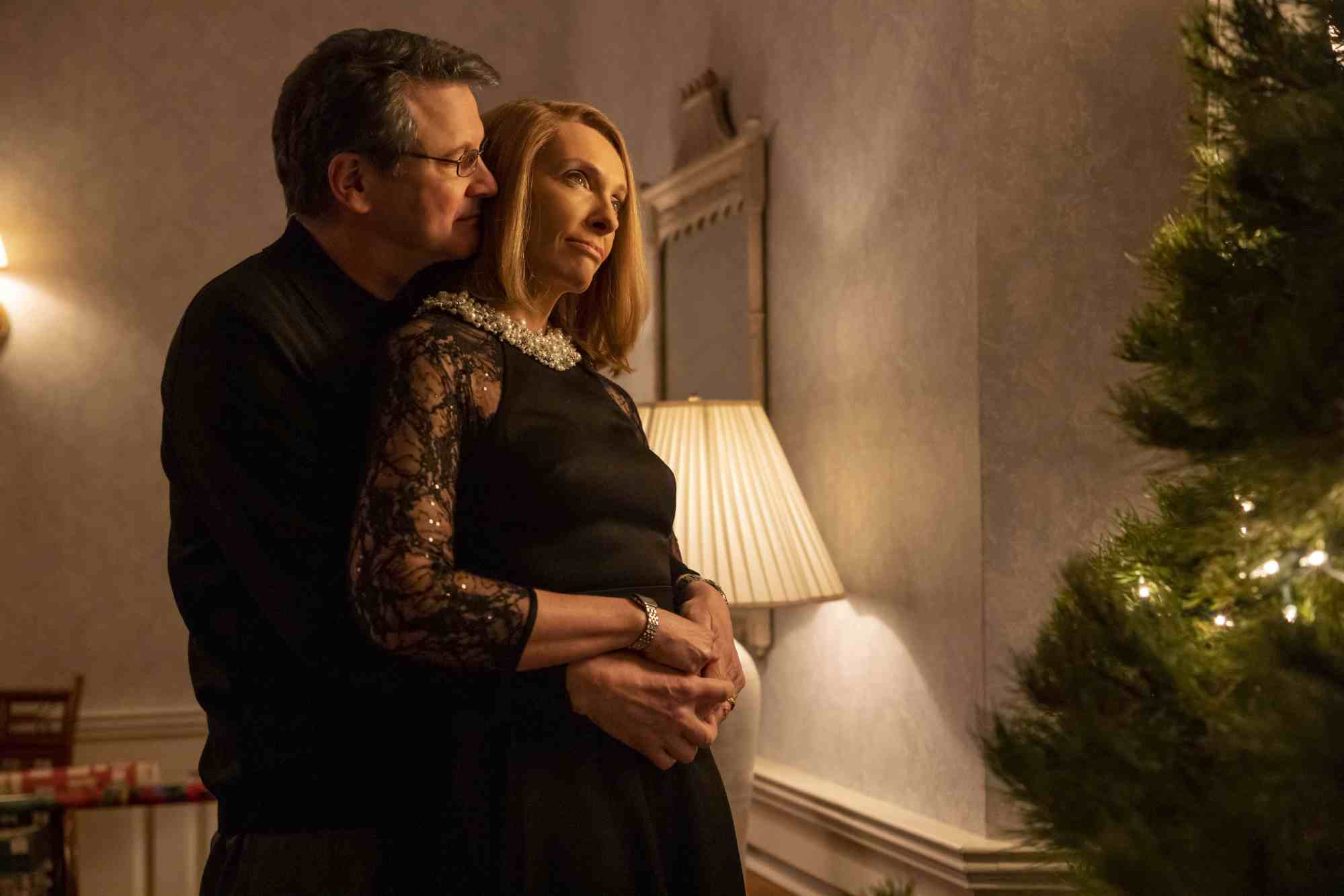 Having seen an oily Grant schmooze his way through the misgivings of Nicole Kidman in irresistible murder-mystery thriller series The Undoing (2020), Firth here tackles an eight-part project with similar themes – deceptive appearances, money and respectability, marital strife, exotic sexual tastes – although this one is based on a true story (and the French documentary series it inspired).
Novelist and would-be politician Peterson, head of a large and unruly family of his own children and their step-siblings, lives in a North Carolina mansion and is married to Kathleen (Toni Collette) – but not for long after the start of episode one.
In a panicked call to the emergency services, Peterson says his wife has had an accident, having fallen, drunk, down the stairs. The tumble, if that's what it is, has killed her; but the police aren't slow to spot possible foul play and accuse Peterson of murder.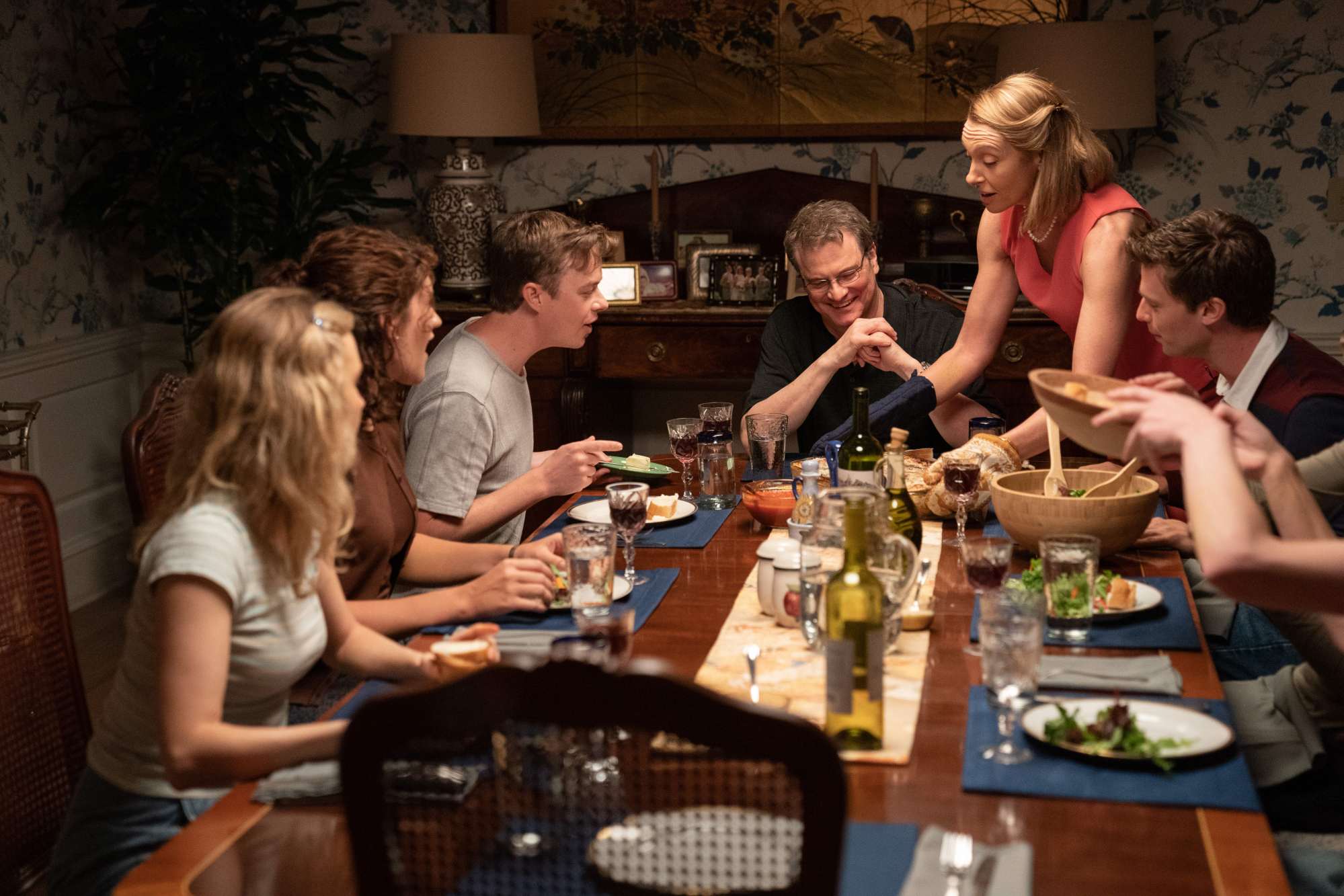 From here on it's a sinuous did he, didn't he and how could he possibly? set of time-hopping questions that expose plenty of nasty family secrets as Peterson fights for his liberty and, vain fraud that he seems, reputation. Kathleen, the real glue holding the two halves of the family together, often groans wearily under the pressure but battles on – even if it is usually with the help of a drink.
Neither Firth nor Collette sports the most convincing American accent, which can be jarring. But that doesn't divert us too long from the burning issue: can Firth be an even badder bad guy than Grant? It seems he can.