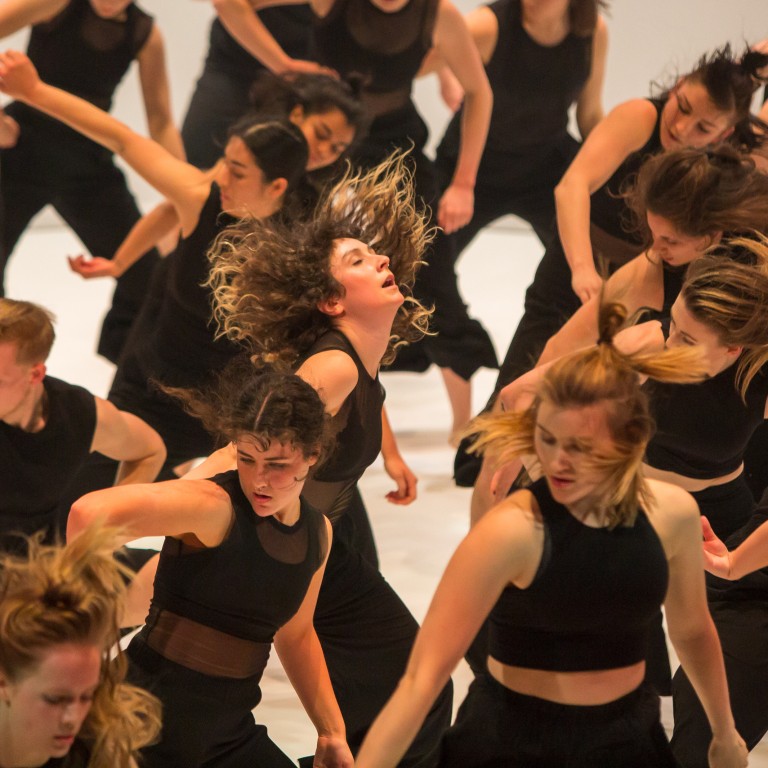 International arts collaboration via Zoom a new model forged in the coronavirus pandemic; Hong Kong dance troupe is a beneficiary
Dance work Colossus debuted in 2018 in Melbourne, and its choreographer, Stephanie Lake, has been directing performances online amid the coronavirus pandemic
She has directed students from the Hong Kong Academy for Performing Arts' School of Dance, who will stage the show for the 50th Hong Kong Arts Festival
Intense, stirring and bitingly relevant, Stephanie Lake's contemporary dance show Colossus has been making waves since its 2018 Melbourne debut, not least because the Australian choreographer has managed to remotely direct performances by dance students around the world, while not being able to travel.
After a Covid-19 postponement earlier this year, dates are set in August for performances by the Hong Kong Academy for Performing Arts' School of Dance for the 50th Hong Kong Arts Festival.
"Stephanie Lake has been at the top of my list as an Australian choreographer because I always find her work very bold, large-scale, and with a very strong impact," says Professor Anna Chan Chung-ying, dean of the school.
After earlier attempts to perform Colossus at the academy were thwarted by Covid-19, the Hong Kong Arts Festival rang Chan in 2021 to ask if they could co-produce the show as part of the 2022 festival.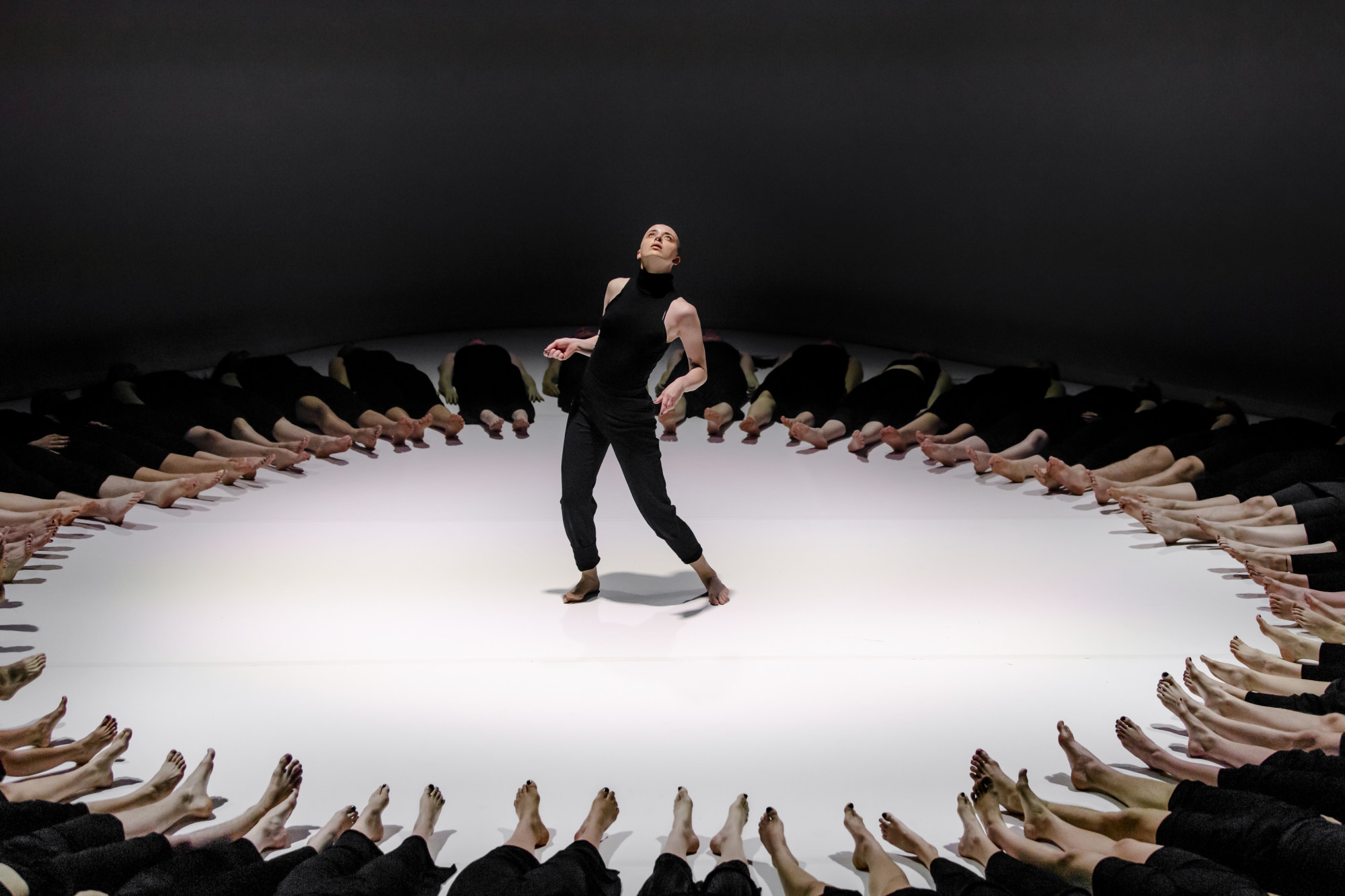 "I immediately said yes," she says. "I think it's the right time to bring this piece to the school of dance and to the city of Hong Kong to show the unified ensemble power that everyone is missing."
Lake, who would normally be on hand to select and guide the dancers, started to direct overseas performances from Australia in June 2021, beginning with a show at the Théâtre National de Chaillot in Paris.
This year, the Taiwan International Art Festival and Germany's Ruhr Festival also saw performances by local students that were produced via Zoom.
More than 40 dancers from various disciplines at the HKAPA dance school are taking part, including students who specialise in Chinese dance.
While the students would have preferred to work with the choreographer in person, this Zoom collaboration does point to a new model of international collaboration, Chan says.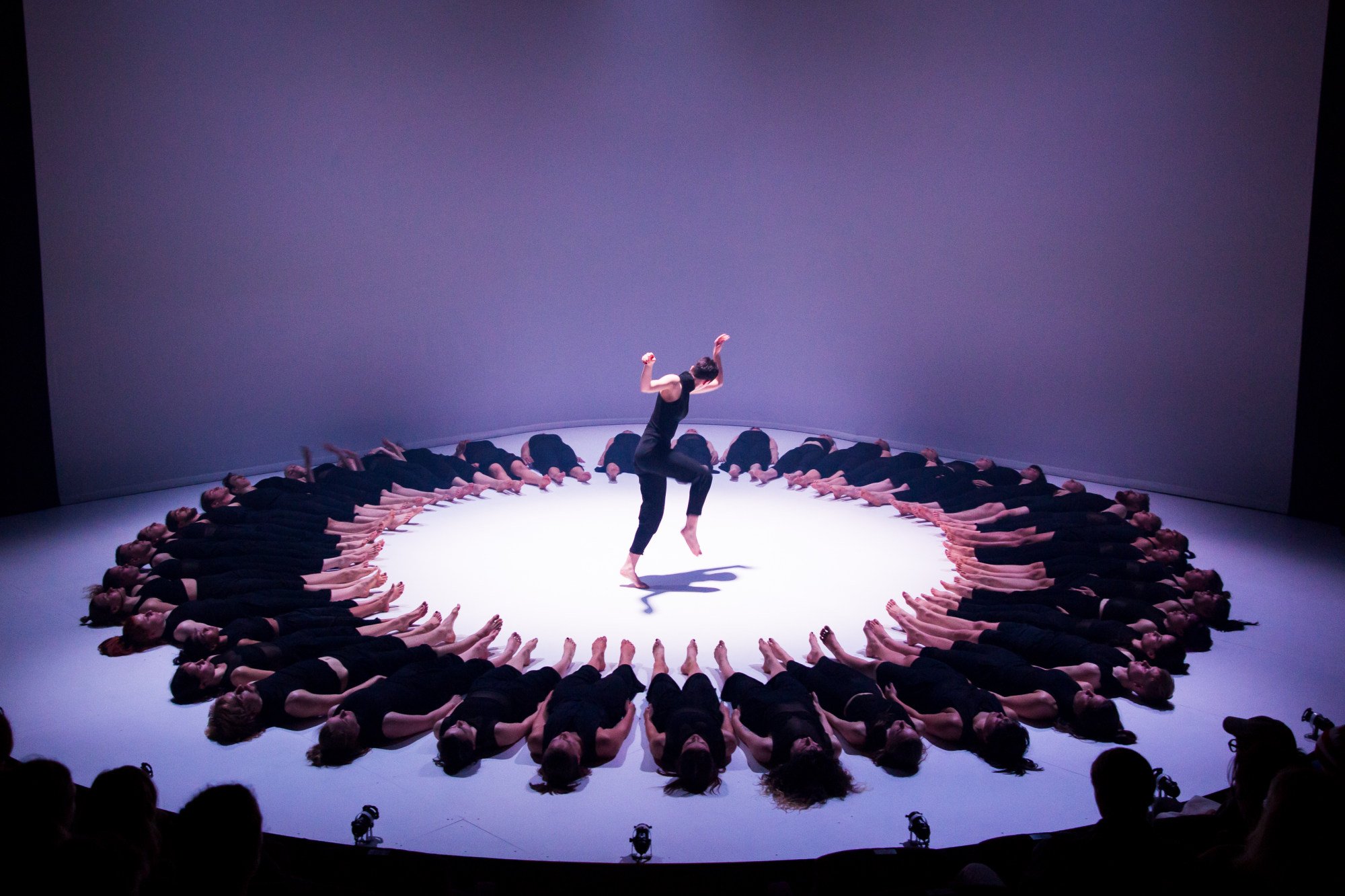 "Rather than having one company learn a dance and having them travel around, maybe many groups will learn it from one choreographer," she says.
Soloists were selected by local rehearsal directors, and by Lake and her team through online auditions. However, a great deal of reconfiguration was required after the original performances were cancelled, because some performers had graduated and others were no longer available.
"Our students are very versatile and can step into anyone's position should anyone not be able to do it," Chan says. These days, any performance troupe has to be adaptable. "We won't know what will happen even the day before we premiere."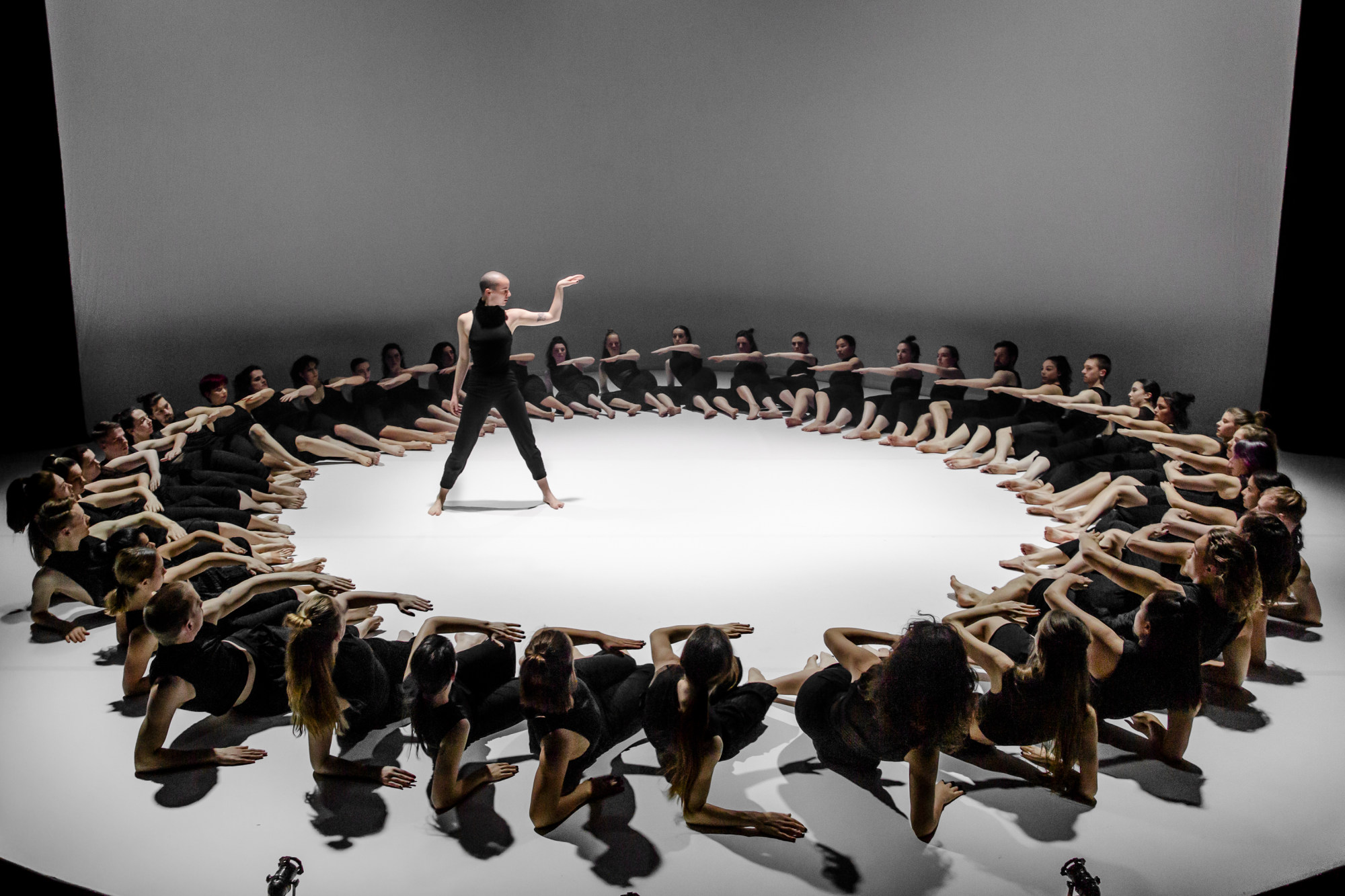 Chan has been keen to stage Colossus since 2018, when she returned to the HKAPA after a stint as head of dance at the West Kowloon Cultural District Authority.
She was eager to find works that let students shine as individuals as well as part of an ensemble, and some of her international contacts suggested she look at Colossus.
The show impressed Chan with the "mega impact" created by the large number of dancers, she says, as well as the way it expressed the beauty, power and conflicts that lie within the collective.
Lake has said the work is about "the push and pull of society and the beauty and ugliness of crowd behaviour", as well as "the grand cycles of nature, the patterns in the natural world; and seeing humans as part of that".
Colossus, The Hong Kong Jockey Club Amphitheatre, The Hong Kong Academy for Performing Arts, 1 Gloucester Road, Wan Chai, 8pm, August 25-27 and 3pm, August 27.