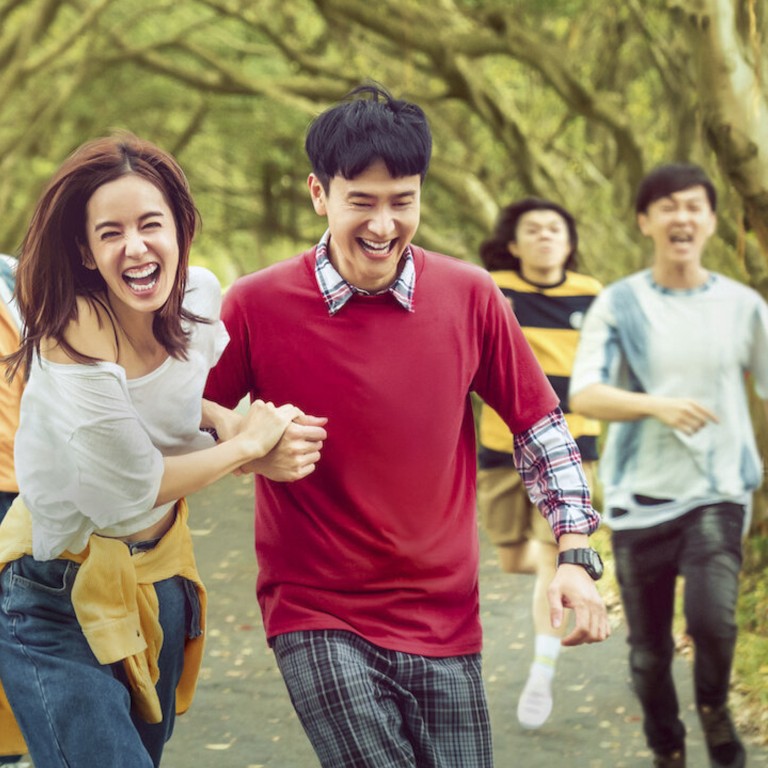 Opinion
What a view
by Stephen McCarty
What a view
by Stephen McCarty
College sweethearts reunite in Netflix's No Regrets in Life, and you wonder what she saw in him – a sulky, dithering wimp
No Regrets in Life follows a group of college friends eight years after they graduate, including former sweethearts whose argument in a Taipei street goes viral
There's no physical passion, and long periods in which nothing much happens. For an antidote, Industry, a sexed up series about high finance, is back on HBO Go
Social media has certain useful attributes (allegedly), but they're unlikely to spring to mind when your big bust-up with your sort-of partner has just been filmed and the whole episode has – in that horribly irritating cliché du jour – "gone viral".
Eight years on from their largely carefree college days, a group of friends pretentiously calling themselves the Nine Suns organise an annual reunion in No Regrets in Life (Netflix, Season 1 now complete). Which is ironic, because regret permeates the show.
The ulterior motive for the latest gathering is to bring back together Ning Yu-chu (Annie Chen) and Wang Yen (Liu Kuan-ting), who have been avoiding each other. In college, they were an item – almost, the roadblock to their ever-after happiness being Wang Yen's inability to tell Ning if he loved her.
This has bothered her ever since, but one wonders why – Wang Yen being a sulky, dithering wimp continually complaining about being tired. (Even the wife he has recently collected wants a divorce.) Raking over old college coals, the regulation 15 minutes of fame arrives for Ning and Wang Yen during a fight they have outside a Taipei MRT station, which hits social media via a crowd of gawkers.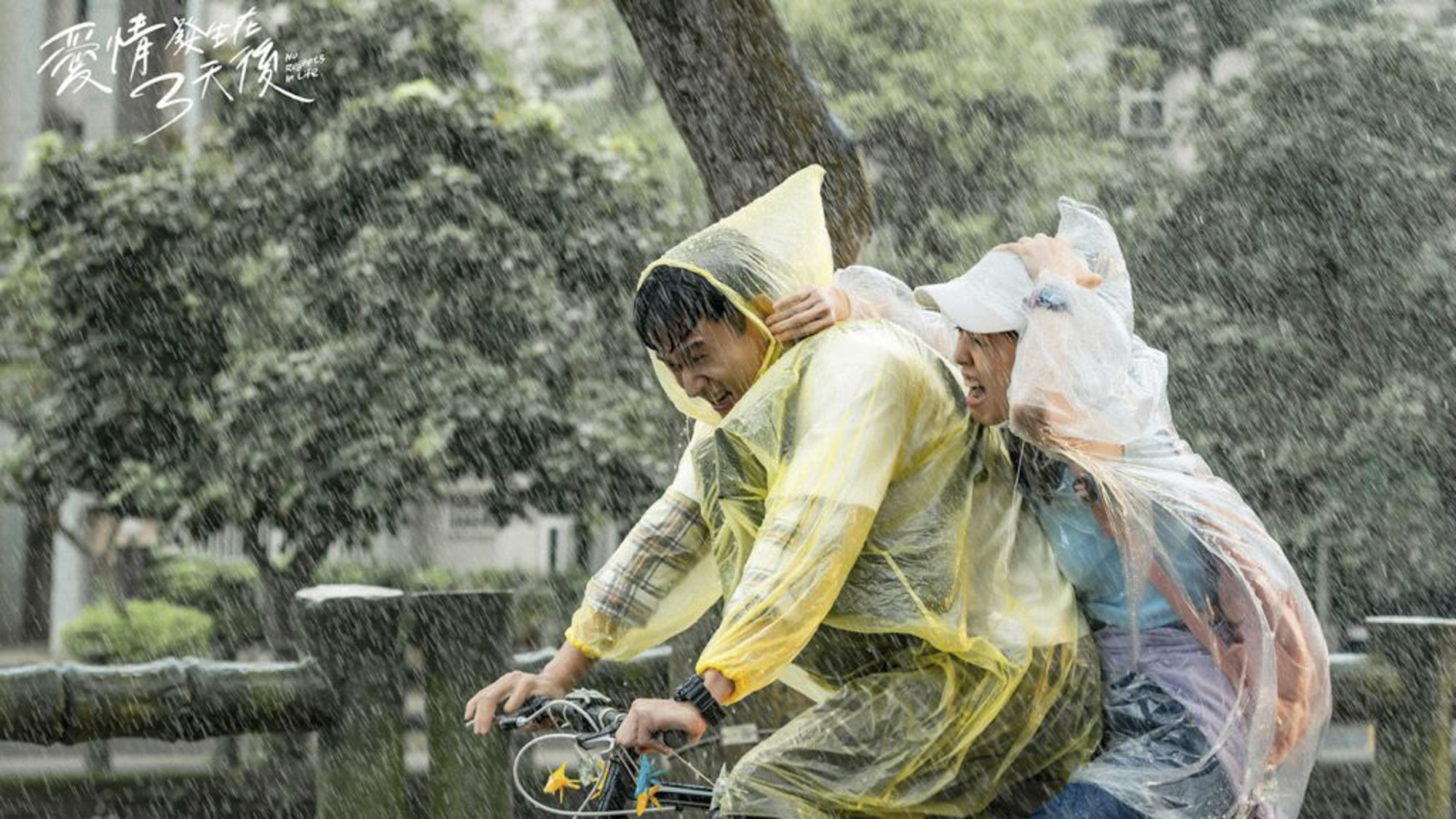 Yu-chu's decisive moves include biting Wang Yen on an arm and battering him with a stuffed toy shark.
Thanks to the clip, 15 minutes balloons into a kind of extended celebrity feed by news reports, chat shows and internet forums. This must be a comment on privacy, plus its erosion in this era of saturation media coverage of trivial nonsense consumed by vituperative critics with nothing better to do.
Also with nothing better to do are the remaining seven Nine Suns – actually six, because the seventh, Si Ma Yao, known as Spicy Hand (Hank Wang), is a raffish snake in the grass who seem to exist solely as a loose dating agency for pairing off their battling comrades.
No Regrets in Life is a meandering study of misunderstanding, damaged pride and how even a gutless male can win fair lady (probably), in an anodyne, physically passion-free package in which nothing much happens for extended periods. Perhaps Taiwanese television has been consumed by a desire to avoid offending any real trolls out there.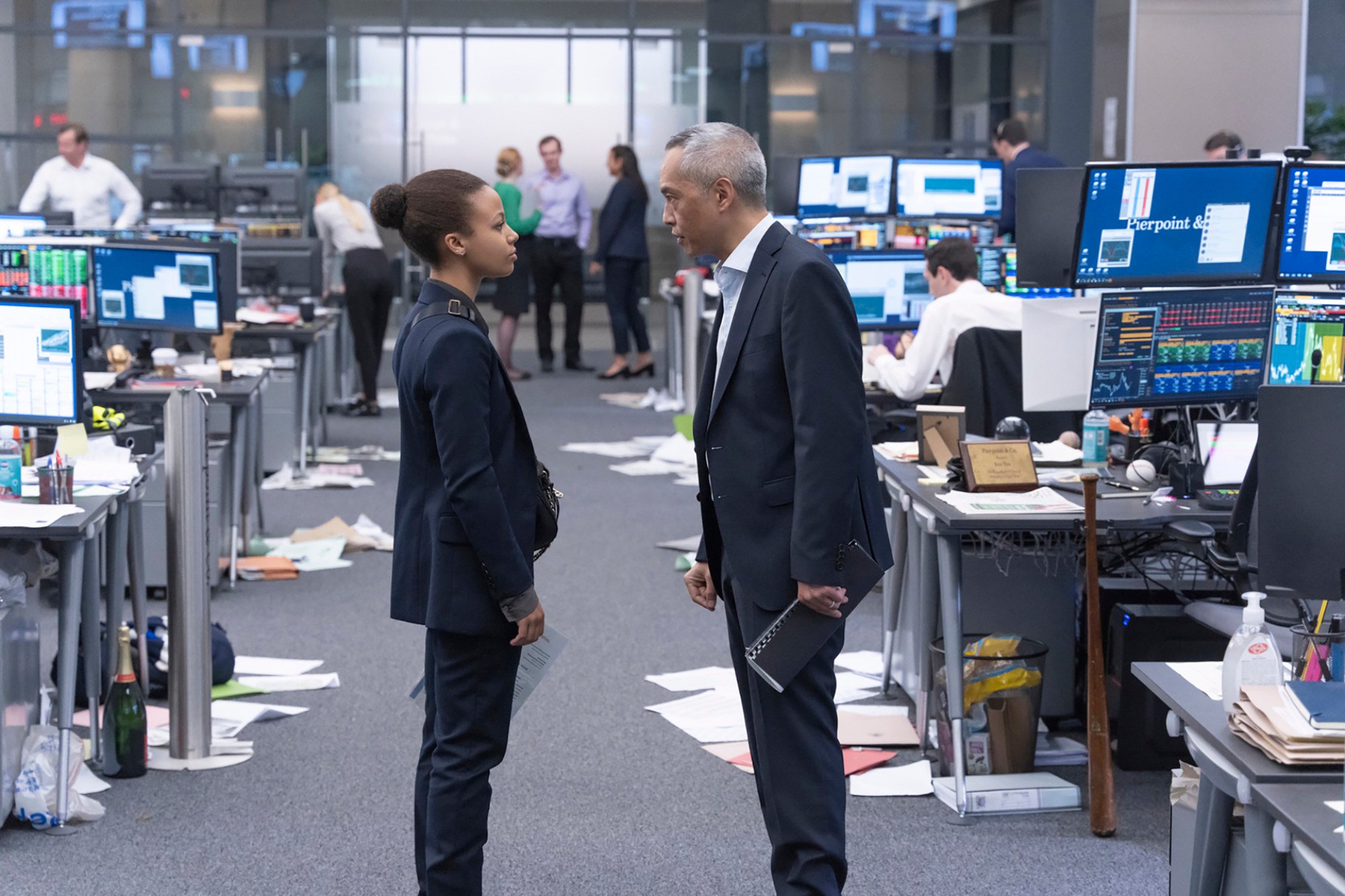 Banking on it
Physical passion aplenty can, however, be had in season two of Industry (HBO and HBO Go). Throw in drinking, drug-taking, vile abuse and rapaciousness to go with the expanses of flesh, for such is life in the high-stakes, high-pressure game of high finance on and off the trading floor of international bank Pierpoint.
But with the Covid-closed office drifting back to full headcount comes a new peril: American management is threatening to merge the New York office, to its advantage, with that of London, where we lay our scene. Meaning that as possible redundancies loom, the appetite for destruction of all rivals in the bankers' stampede to the trough of money and personal ambition is sharper than ever.
Still juniors in the hierarchy, but no longer green graduates, are Harper Stern (Myha'la Herrold), Yasmin Kara-Hanani (Marisa Abela) and Robert Spearing (Harry Lawtey), with boss Eric Tao (Ken Leung) prowling the deck of his fiefdom and delivering tough-love lessons to his charges, for the company's good as much as theirs.
While the thrusting young guns work hard and play even harder, beyond their seeming self-possession they are all still looking for approval from the likes of inordinately wealthy investor Jesse Bloom (Jay Duplass). Nevertheless, as one of their female colleagues admits, employing vivid gynaecological colour, Pierpoint's traders are nasty people.