Art
Get more with myNEWS
A personalised news feed of stories that matter to you
Learn more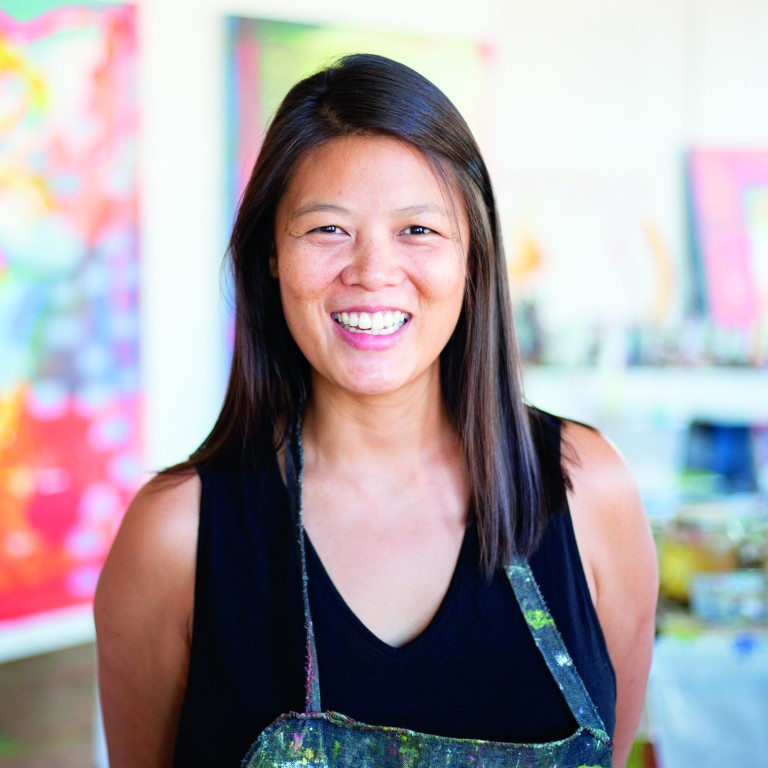 'Am I home yet?': Filipino-American artist's paintings explore identity, energy and the ways we communicate with art – and with one another through it
Filipino-American artist Jana Benitez's work is showing at Pearl Lam Galleries, in Hong Kong. She shares her thoughts behind the art in the exhibition
Benitez hopes visitors can communicate with her art how they would with someone face-to-face – 'When you're in front of somebody, you feel their energy'
Many child prodigies burn out before they reach adulthood but Filipino-American artist Jana Benitez, who held her first solo exhibition at Manila's Ayala Museum in the Philippines when she was 12 years old, is not one of them.
Now 36, the New Yorker recently travelled to Hong Kong with a collection of works now showing at Pearl Lam Galleries, in Central on Hong Kong Island.
The exhibition, "Wild Silence", features monumental canvases covered in gestural, abstract swirls of colours and figurative symbols.
According to the artist, the paintings – some two metres (6ft 7in) high and pulsing with energy – represent a synthesis of her many years of studying how the act of painting can express complex ideas in
human psychology
and religions.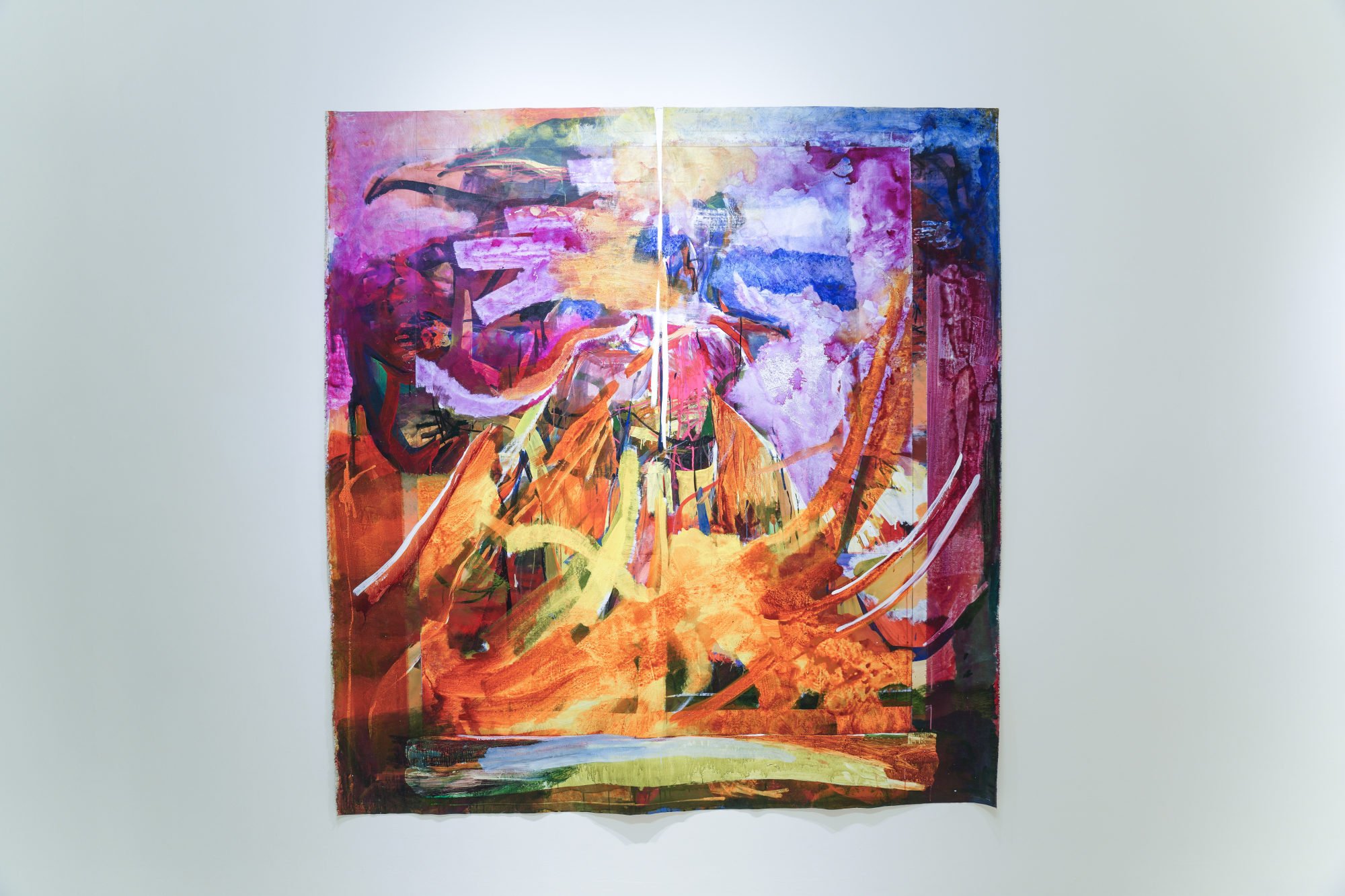 Prima (2021), in purples, blues and yellows and punctuated with a sharp white line running down the centre, embodies Benitez's bold, uninhibited style. The artist explains it is, in a sense, a self-portrait. She hopes visitors can communicate with her art the same way they would with someone in a face-to-face interaction.
"When you're in front of somebody, you feel their energy," she says, adding the energy that comes out of her work represents the physicality of the act of painting itself.
Most of Benitez's works are large-scale, which means that she is always moving about, using ladders and other supports while she paints. Some of the gestural marks are also created by letting paint drip on its own.
"I just love the athleticism of that feeling, the sense of immersion. I am running back and forth, sometimes I'm dancing, sometimes I'm laughing," she says.
Benitez was born and raised in New York and now splits her time between her native city, Maine and Manila. Being part of the
Filipino diaspora
was formative in how she grew up, both as a person and as an artist.
"I'm fundamentally interested in the dynamic between these cultural, gender and circumstantial distinctions," she says. "I love being Filipino. I love being American. I love being a woman. I love sensing that connection with others."
Being based in three different places also affects her process. In New York, Benitez is influenced by other artists and their work, and the cultural vibrancy of the Big Apple, while "in Maine, I really fall into a tremendous retreat and the colours become more subtle. In the Philippines, the experience is very strongly connected to family," she says. "There is a real richness of emotional experience and dynamics."
These varying emotions come through in her paintings. Some are more intense while others are lighter, affording some breathing space in the exhibition.
The brush marks also represent how she feels about her identity being in constant flux.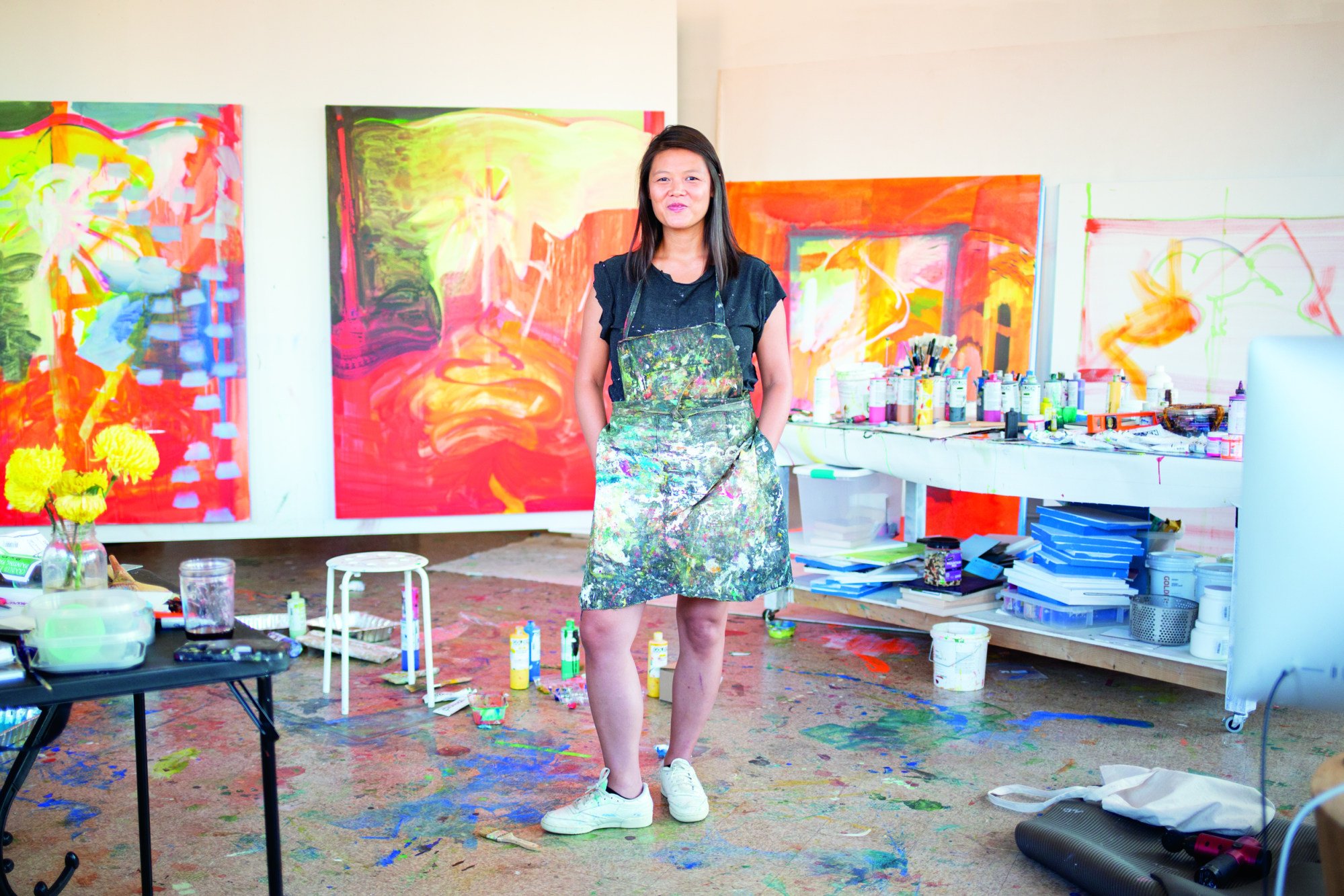 "I feel a yearning for a sense of belonging. With every painting, I'm like, 'Am I home yet? Are you my people?'" she says. "But my work also asks the question of how to have that resonance regardless, even if we don't have that commonality. How can art as a universal language allow for another kind of connection?"
"Wild Silence", by Jana Benitez, is showing at Pearl Lam Galleries, 6/F, Pedder Building, 12 Pedder Street, Central, until October 29. Inquiries: 2522 1428.