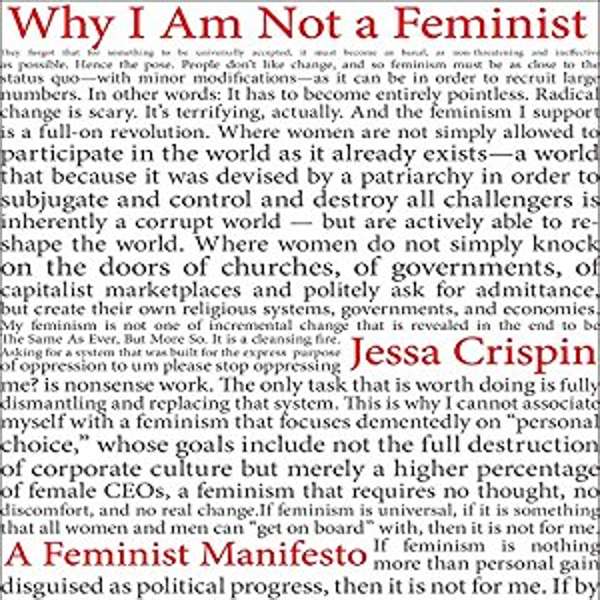 Why I Am Not a Feminist
by Jessa Crispin (read by the author)
Random House Audio
It's a pity Jessa Crispin narrates her book because she has a grating tone. But maybe that's the point of this polemic, which rails against feminism gone soft in a bid to be embraced universally. Not for her is the capitalist, self-interested, comfortable feminism that has joined hands with the patriarchal society it set out to vanquish. Not for her is the pose: "I am harmless, I am toothless, you can f*** me …" Learning why she has dislodged the feminist badge will cause many to think which of its supposedly forgotten values they believe in. Crispin, the former editor-in-chief of online literary magazine Bookslut, trumpets radical feminism, but in doing so spits on those with other ways of engaging with the ideology. That she no longer calls herself a feminist is her choice. That others do is theirs. Crispin should be heard, but her judgment not necessarily applauded.