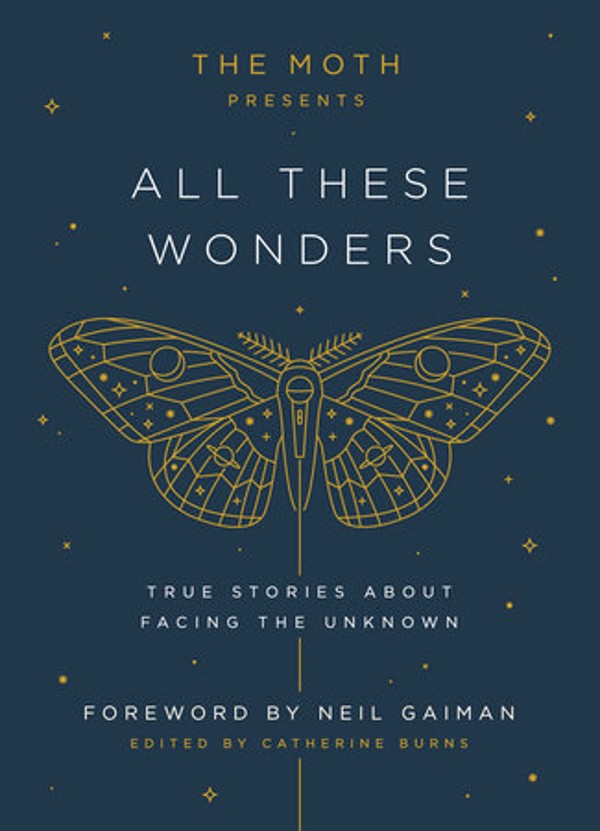 The Moth Presents All These Wonders
edited by Catherine Burns
Crown Archetype
On the website of The Moth, the New York group dedicated to the craft of story­telling, there's a how-to section on the best way to deliver a story, the first line of which declares: "Moth stories are told, not read." It turns out that some can work on the page as well as on the stage, so strongly do they relate life's turning points or events that underscore our humanity. Humour lightens several narratives, but many have a tragic or other poignant thrust revealing both vulnerability and strength. One such yarn centres on Patti, who is dying of cancer but wants one big party before she goes. Patti has been saving all her life for just such a shindig, having had, at the age of 24, a wedding shower that no one attended. This time around, organised by her son, the bon voyage is a success and everyone invited turns up. Then there's "Déjà Vu (Again)", told by a woman who is dumped by her boyfriend only to have an accident that causes amnesia. The boyfriend returns to care for her and, when all is done, breaks up with her again. These "True Stories About Facing the Unknown" afford readers uncomfortable insights. They also under­score the importance of empathy.