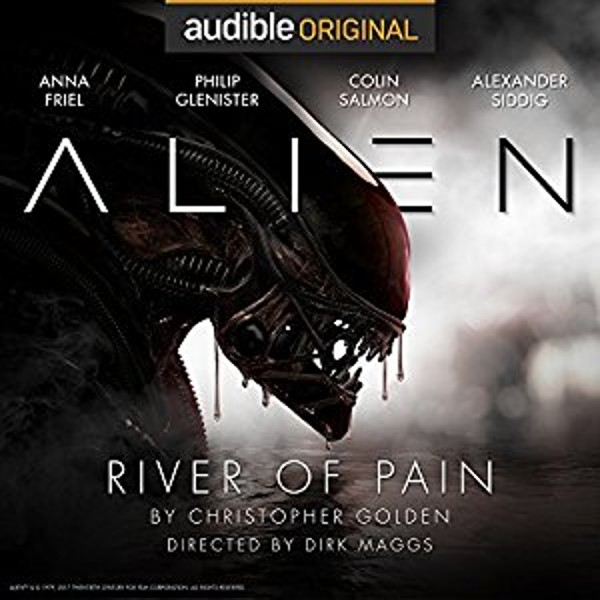 Alien: River of Pain
by Christopher Golden and Dirk Maggs (read by various)
Audible Studios
Alien: River of Pain is many things. It is an all-star audio book starring Anna Friel, Philip Glenister and Alexander Siddig. It's an adaptation of a novel by Christopher Golden, the Laureate of Spin-off Fiction. And it is publicity for the new Alien: Covenant movie. The action occurs in the hiatus between Alien and Aliens. Our cast follows the first settlers (including Aliens starlet, "Newt") on the planet to which Ripley and her intergalactic marines descend in Aliens. As this suggests, the titular alien is relegated to a late show. Listeners keen for thrills may be tempted to snooze, which would be a pity as the performances are strong, the writing is capable and the sound effects effective. What remains is a topical tale about the perils confronting migrant workers as they make new lives in hostile foreign climes.