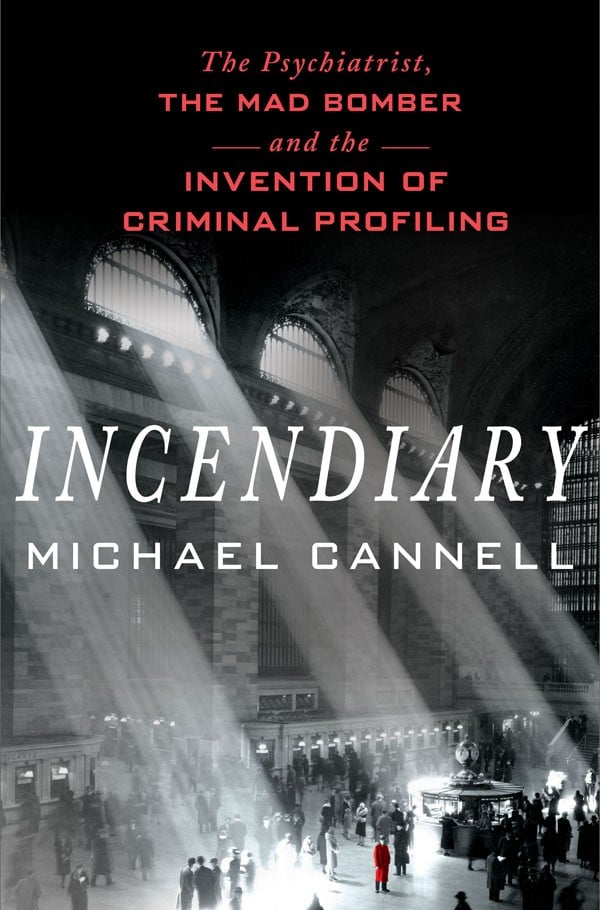 Incendiary
by Michael Cannell
Minotaur Books
It's not surprising that the press at the time compared Dr James Brussel to Sherlock Holmes. Such was the psychiatrist's insight into the human mind that he could predict even the wardrobe of felons. In the case of F.P. ("Fair Play"), the 1950s Mad Bomber whose story has been told by Michael Cannell, Brussel predicted he'd be in a double-breasted jacket, which proved correct.
F.P. was a New York City serial bomber who took to writing letters to the press to explain his grievances against a former employer and his rea­sons for setting off almost three dozen home-made explosives between 1940 and 1956. When the police realised they needed help catching the culprit, they turned to Brussel to ask what the forensic evidence revealed about his inner life. Reverse psychology helped him paint a portrait of a paranoid person who so craved attention that he might respond if his profile were published, and this changed the course of the investigation.
Although "profiling" would not be coined for another two decades, Brussel pro­vided help on other criminal cases, show­ing the shift to new ways of policing with the help of science and psychiatry.