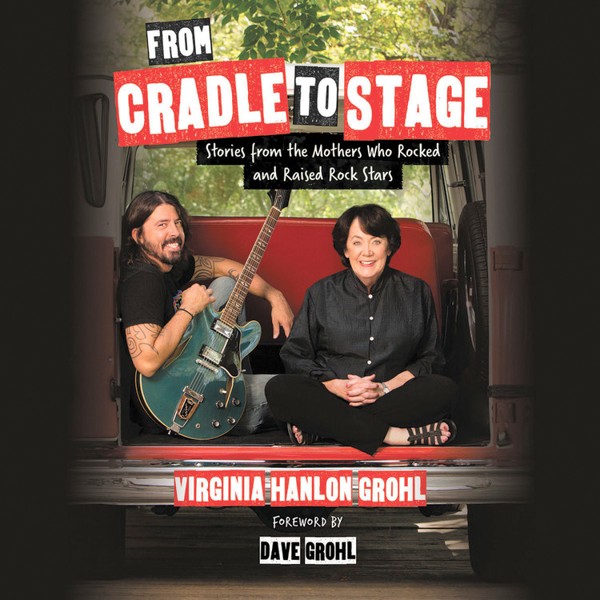 From Cradle to Stage
By Virginia Hanlon Grohl (read by Virginia Hanlon Grohl and Dave Grohl)
Hachette Audio
When Virginia Hanlon Grohl met Wendy Cobain O'Connor in 1992 – two years before Kurt Cobain, of Nirvana, committed suicide – they bragged about their sons, Grohl about the musical genius of Dave Grohl (Nirvana's drummer, who went on to found Foo Fighters) and O'Connor about how Kurt liked to draw to illustrate his words. Grohl, however, met few other rock mums until she pursued them to hear about their lives raising creative children. Many offspring were "supercharged", including "Hurricane Amy" Winehouse, who died from alcohol poisoning at 27 and whose early reckless­ness had caused her mother to despair. Others in the special sorority include Marianne Stipe (mother of R.E.M.'s Michael Stipe) and Dr Carolyn Williams, an educator who tells how Pharrell Williams' energy drove her crazy.