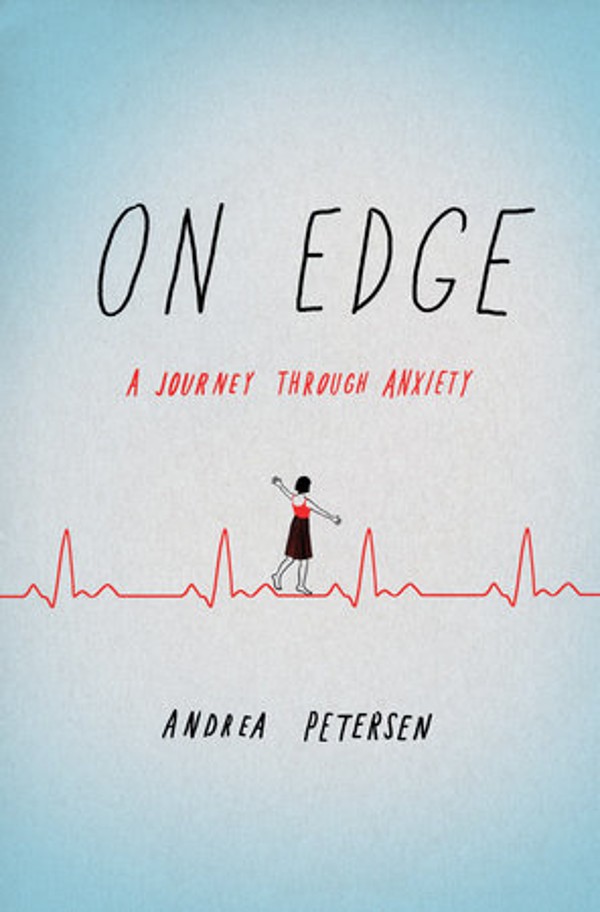 On Edge
by Andrea Petersen
Crown
People are increasingly opening up about anxiety and how their lives have been affected by panic attacks and other forms of mental distress.
American health reporter Andrea Petersen had symptoms of four anxiety disorders; she also had unreasonable fears (licking envelopes) and worried about disaster at every turn. Her medical odyssey would cost her parents dearly when she was young, and see her incapacitated and seeking urgent medical attention when she was convinced she was dying.
Naturally, she sought answers for her excessive anxiety, presented via a rundown of medical writing. She asks why women are more prone than men to the condition and why rates seem to be rising among young people. She also investigates genetic links, terrified of inheriting her grandmother's insanity (the older woman had been institutionalised for trying to kill her family).
Petersen tells of boyfriends and the ways they coped (or didn't) with her anxiety, and how journalism was like "constant exposure therapy".
Medication and psychology sessions see her through the tough times now, and she takes solace in knowing that anxiety may dissipate with age.
This is one of the better books on the subject; many more are expected.