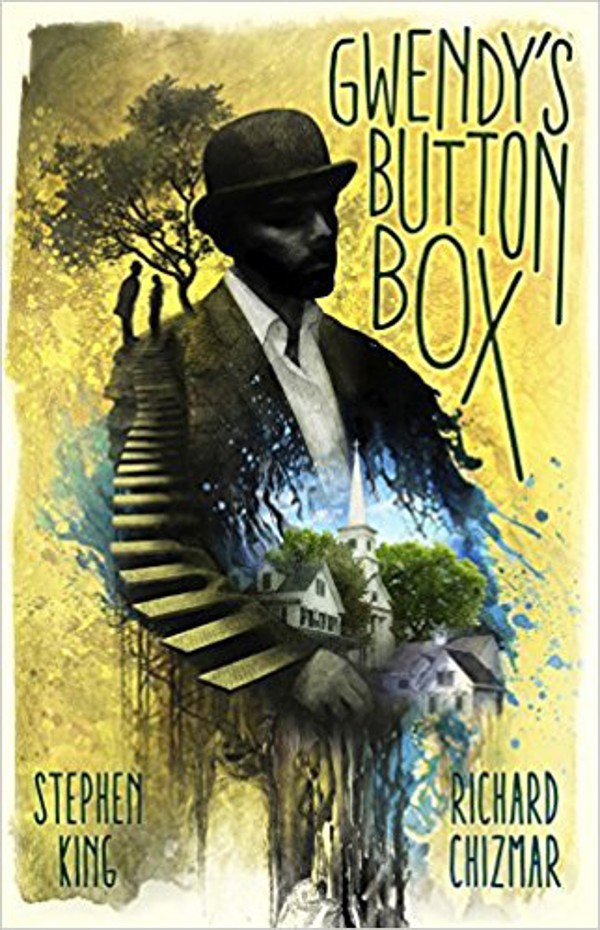 Gwendy's Button Box
by Stephen King and Richard Chizmar
Cemetery Dance Publications
Castle Rock is Stephen King's go-to location for the creeps: named for a place in William Golding's Lord of the Flies, the Gothic town in Maine has appeared in books such as The Dead Zone (1979), Cujo (1981) and Revival (2014). Now, it returns courtesy of a collaboration with author Richard Chizmar, the driving force behind horror publisher Cemetery Dance. At the top of Suicide Stairs, 12-year-old Gwendy meets Richard Farris. It is 1975. He is dressed like a character from a Beckett play, reading Gravity's Rainbow, talks strangely and hands over the titular "button box" – a box with buttons that perform different tasks. Asked to keep it safe, solitary Gwendy discovers it dispenses 1891 silver dollars and chocolate animals with near-magical effects: Gwendy becomes brilliant at whatever she chooses. What could possibly go wrong? The answer, given King's involvement, is everything. The concise form reins in King's recent longueurs for a smooth progression through time, schoolyard dramatics, sharp shocks and a memorable voice that convincingly conveys the uncanny atmosphere. And Farris' bowler hat.