Miss Burma
by Charmaine Craig
Grove Press
There is a scene in Miss Burma, the second novel by actress-turned-bestselling author Charmaine Craig, that is both dis­turbing and meaningful. One of the main characters, Benny, a Jew born in Burma and educated in India, is tortured by Japanese soldiers, occupiers of the small South Asian country during the second world war.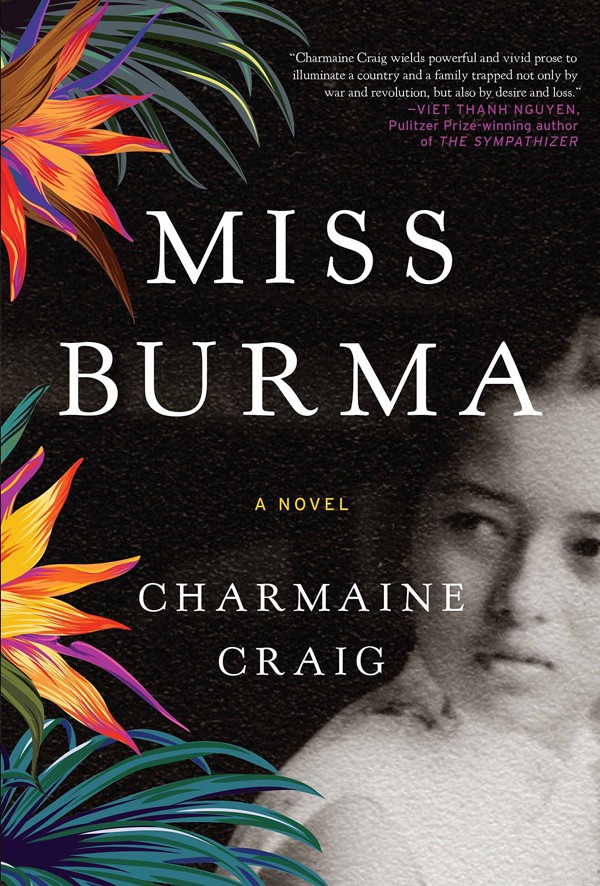 Benny's crime is being of Caucasian descent in conflict-torn Burma. "Using their swords to nick his scalp again and again so that blood streamed down his face into his eyes, they threatened him with death and charged him in English-crossed Burmese with espionage […] They stripped him of his clothes, thrust a pipe down his throat and poured water down the pipe until – with him retching and choking – his stomach ballooned and water burst from his nose. Then they pulled out the pipe, thrust it up his rectum, pumped water into his bowels, and smacked his penis when he tried to urinate." After this, they replace the pipe with a sharp stick, with Benny yearning for death.
The agony of the torture causes Benny to hallucinate and he begins to hear the voice of the American star Ozzie Nelson, whose orchestra had a hit with Dream a Little Dream of Me in the 1930s. Released by his torturers four days later, he staggers back to the home he shares with his wife, Khin, and four-year-old daughter, Louisa, who stares up at her battered, shaking father in confusion and horror.
This is one of many passages in Miss Burma that throbs with brutality, insight and authenticity, taking us deep into the human dynamics of Burma and its tumultuous history.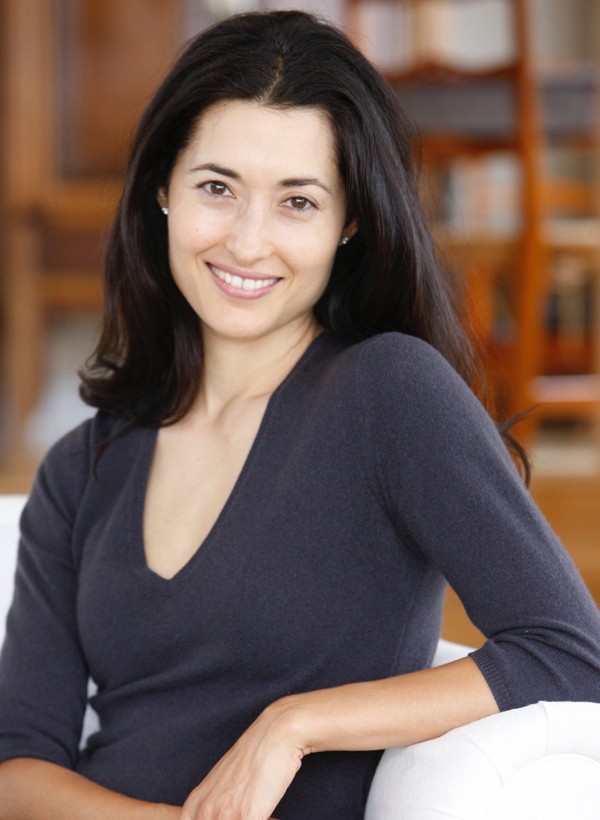 Why not Burma as a literary landscape? Strangely enough, notable books set in the country are few. In fact, ask readers, even the most avid lovers of Asian literature, about novels set in the country now known as Myanmar and most might struggle to think of anything other than George Orwell's Burmese Days (1934). Compared with India, China and even teeny Sri Lanka, Myanmar has been, for the most part, neglected.
That should change, however, with Craig's ambitious second novel. With Miss Burma, the country's emotional, cultural and political landscape becomes textured, fraught and, yes, positively epic.
The book recounts the story of mid-century Burma – 1926 to 1965 – through the experiences of Benny, Khin and Louisa. After attending school in Calcutta, Benny, an orphan, settles in Rangoon, and courts and marries Khin, a teenage member of the Karen, an ethnic minority that has long been a target for persecution.
Book review: Among the Headhunters - amazing true story of wartime grit in Burma
It's notable that Burma's history is told not through the lens of the British, who colonised the nation for more than a century, or even through the Burmese. Instead, it is told through the experiences of two members of an ethnic minority.
An even more extraordinary story emerges when mixed-race Louisa wins the title of Miss Burma, rises to national fame and marries an army commander. When the country falls to a dictator­ship, Louisa is left grappling with her family's past, the West's dealings behind the scenes, her loyalty to the Karen people, and her surprising rise to military power.
Book review: The Rebel of Rangoon shows Myanmar at a democratic crossroads
Miss Burma is a complex hybrid – a political novel that also features an engaging love story. It's also a cross between fiction and non-fiction. Craig based the story on the lives of her extraordinary mother and grand­parents. She interviewed her mother, who did, in fact, win the Miss Burma title, over the course of two years. But Craig found she could not retrieve enough of her mother's experience to bring the characters to life.
"Her answers clung to surfaces," Craig has said. "She could tell me of events, but when the subject turned to what those events had done to her inter­nally, she spoke sparingly and with difficulty." Missing from her mother's account were the human drives: "lust and outrage and the tangle of motivations that had caused my family members to fling themselves at history".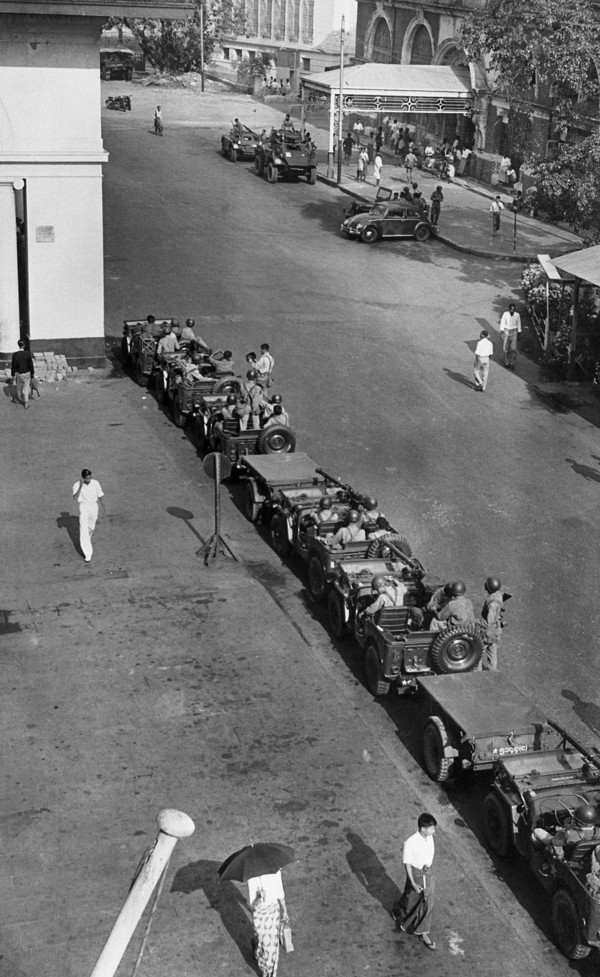 Recast as fiction, the story of Miss Burma flies. Freed from the constraints of literal precision, Craig was able to imagine and create an intricate and multidimen­sional portrait of a family, a country and an era.
The writer's experience and training as an actor clearly inform the way she builds her characters: she inhabits them fully, examining their motivations, darkest traumas and dreams. Khin's complexity – her intelligence, her humanity and even her secrets – would make any actress with directing ambitions drool.
In activist Saw Lay – an intimate (far too intimate, as it turns out) friend of Khin and Benny's – the author brings to life the Karen struggle against slavery and oppression, not just through telling his story and explaining his motivations but by revealing his minute actions – his sideways glances, sneers and false laughter, and his acts of great friendship and ruinous treachery. Like every indeli­ble character, Saw Lay is full of light and darkness, altruism and self-interest.
His dialogue is like poetry for revolution­aries: "Fools rest easy on the ground of easy labels, and easy morality," he hisses at Benny, testing his loyalty to the Karen cause. "If you're going to be a goddamn­ed fool, at least be a fool on our side."
Richard Flanagan wins Booker for account of life as a prisoner of Japanese in second world war
There are moments throughout the book when one can sense Craig straining to balance Burma's political history with the more engaging human stories. Her challenge has been to convey a tremen­dous amount of information to readers not familiar with the country while keep­ing the love stories at the fore.
"If I could have assumed my audience knew some­thing about Burmese history and politics, and if Burma's ethnic make-up were not so complex, I would have been able to treat the revolution in the novel in a more gestural way (as in Boris Pasternak's Zhivago [1957])," she has said. "But that wasn't my fate.
"I had accepted the require­ments of telling this story; and that meant not only going through a lot of trial and error with regard to how much politics to put in the book, but also dis­covering how those politics were tied to the character's fate."
Sleeping beauty: lazy 'Burmese days' in Mawlamyine
While the political history is certainly important and satisfy­ing, ultimately it's Louisa who steals the show. Craig's quasi-fictional portrait of her mother is intimate and authentic, the heart of an epic novel that is as luminous, intelligent and surprising as Miss Burma herself.