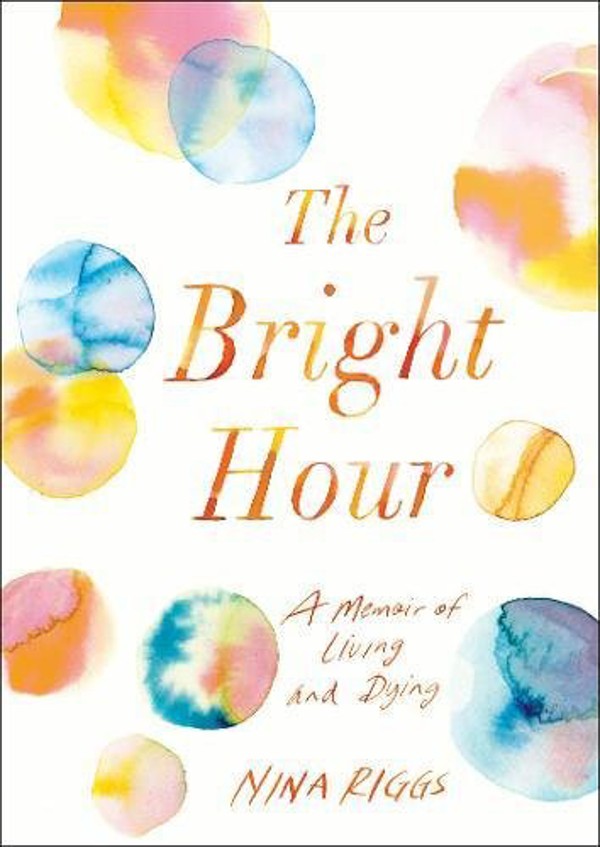 The Bright Hour
by Nina Riggs
Simon & Schuster
Nina Riggs' observations on life, love, illness and death are so thought-provoking that, were this a blog (which is how the book began), you'd be happy reading daily posts forever. Mainly, though, this is one of those books you want never to end because you know what's coming, and you don't want it to happen.
Riggs, a poet, was 38 when she discovered her breast cancer had become incurable. Her mother had just died, also of cancer. On her website, Riggs revealed her own "strange, scary, and sometimes stunning" world. The Bright Hour chronicles many of those experi­ences, and begins with a list of things worse than death – including no sense of humour.
I had colon cancer at 24. I was sent home to die. But I survived. Here's eight things I learned on the journey
Riggs' ability to see the absurd, sometimes through tears, was ever-present – even at "chemo school", which she attended with others, twice her age, whose cancers had been newly diagnosed.
This memoir, despite being off the sadness scale, is a must-read, and not just to find out what a bucket list means to someone with a death sentence. Riggs' husband suggested, instead, a "f***-it" list. But she would have none of it. She wanted everything to do with living.