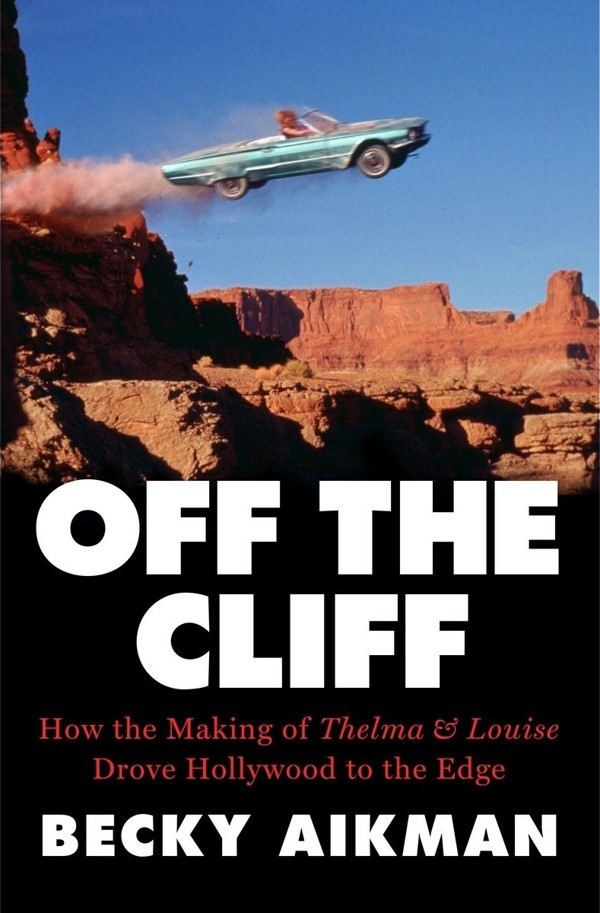 Off the Cliff
by Becky Aikman (read by Kirsten Potter)
Penguin Audio
Girl pride doesn't begin to explain why Thelma & Louise, and now the book about the making of the movie, are special. Off the Cliff reminds fans what an anomaly Callie Khouri's screen­play was, and tells of the difficulty she had persuading produ­cers to embrace a story about two female outlaws kicking ass in their pursuit of freedom.
Becky Aikman discusses the roles offered to women then, and how many people, inclu­ding Khouri, were having their talent throttled: she made music videos, starring strippers, for "spandex hair bands". Of course, a few women were able to bank on their box-office power to pursue film projects, including Barbra Streisand, but even she was paid only the guild minimum for directing.
Name dropping is to be expected, but it's done in a way that makes the book even more appealing.