The Cause of Death
by Dr Cynric Temple-Camp
HarperCollins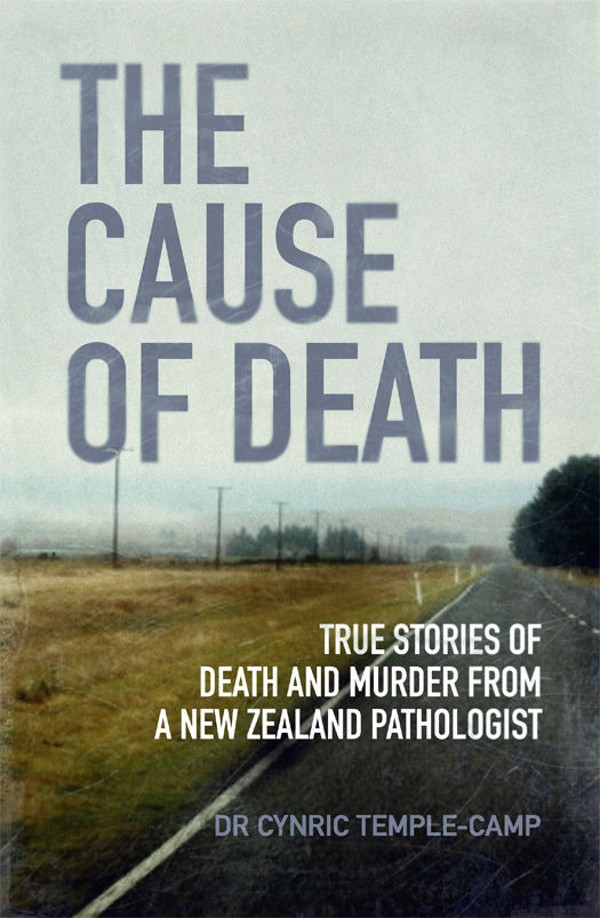 The seventh crime novel in Patricia Cornwell's Kay Scarpetta series is Cause of Death. Dr Cynric Temple-Camp's book of almost the same name also deals with being the last advocate for the deceased, but has the cachet of being non-fiction.
A forensic and coronial pathologist who moved from Zimbabwe to New Zealand in 1987, Temple-Camp famously gave evidence in the trial of Mark Lundy, convicted of killing his wife and daughter in 2000 to claim on insurance. A smear on the killer's shirt, Temple-Camp concluded, was brain matter, but he had to convince jurors of the likely time that tissue had soiled the fabric.
Some of the cases he presents here are plain weird: a woman's near naked body found hanging from a barbed wire fence suggested a brutal murder. The perpetrator turned out to be a bull. The doctor also investigates cot deaths, recalling the "epidemic" of the early 1990s that stemmed from incorrect advice on how babies should sleep. In composed, compassionate tones, Temple-Camp says understanding the ways we die should give meaning to our lives.