Every Lie I've Ever Told
by Rosie Waterland
Fourth Estate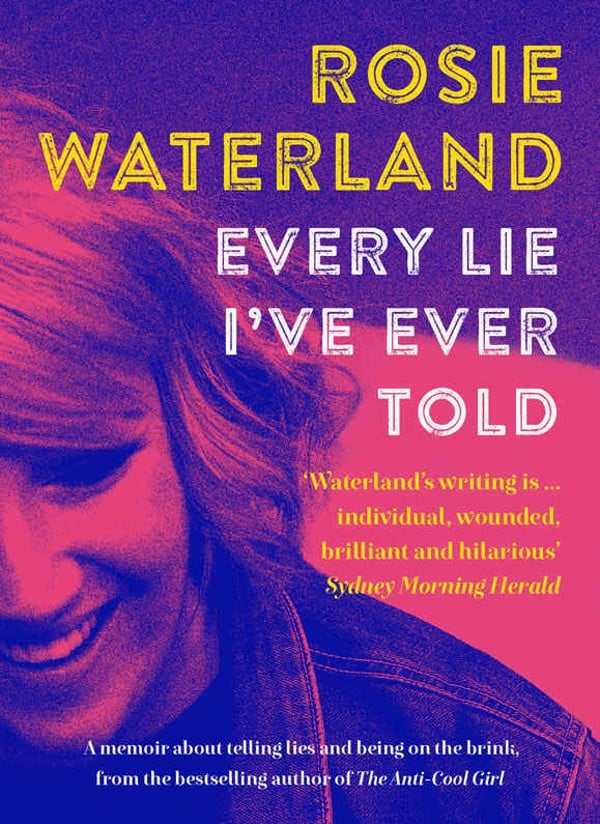 It's hard not to laugh at Rosie Waterland's brand of comedy, even if you're old enough to know that jokes about bodily functions will only get you so far. To be fair, Every Lie I've Ever Told has more to it than fart humour and is a surprising follow-up to the Australian comedian's bestselling memoir, The Anti-Cool Girl (2015), about her less-than-regular childhood and mental health problems.
This time around Waterland tackles the unexpected death of her friend Tony, whom she thanks for helping her career soar. She remembers him in chapters that jump around unrelated essays on everything from pregnancy and abortion, to being fat and naked, to bad sex, to surreptitiously planning her wedding while still single.
Waterland also brings up her alcoholic mother, and the unsavoury men who entered their lives; and her sisters, whom the police took away from the family when they were young.
Waterland, 31, prefaces her book by saying she does not know how to write without adding a joke on every page. That's not quite true, but there won't be many who don't chortle at her dark observations, or see humour behind (some of) her lies.